Network Virtualisation is starting to overwhelm half the world's CSPs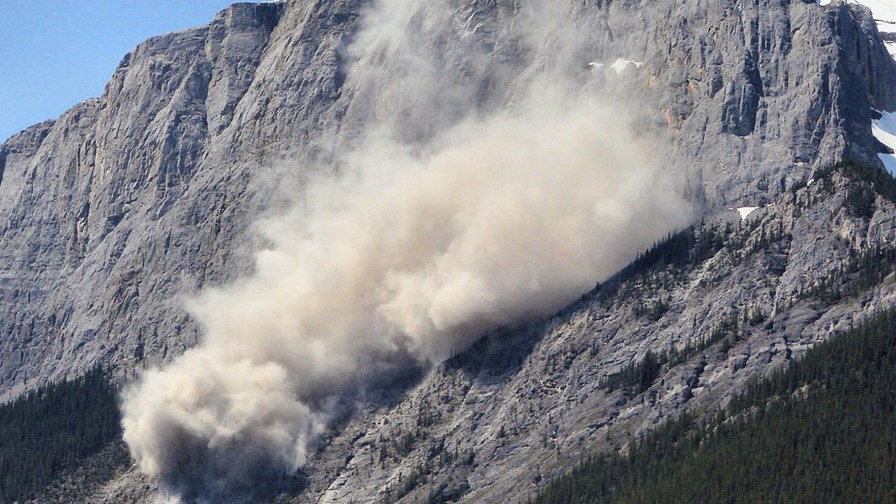 CSP commitment to transformation is very high...
… but the sheer scale of technical and operational changes are daunting
Immature virtualisation technologies also a worry
NFV and SDN seen as vital
A new report entitled "The Future of Networks: Dealing with transformation in a virtualised world", from the specialist consultancy and research house Cartesian, puts something of a damper on perceptions that network transformation is powering ahead at Communications Service providers (CSPs) all around the world.
The headline conclusion of the research is, that despite an evident desire to virtualise their networks and move to a cloud-based future, CSPs are being hampered by both the lack of maturity of some virtualisation technologies and by difficult operational problems associated with the huge technical and organisational changes they are facing. Sixty nine per cent of respondents to the survey agreed that the move to network virtualisation is vital if CSPs are to compete successfully in an ever more cut-throat industry and yet, at the same time, 52 per cent confess that they feel overwhelmed by the sheer scale of the operational changes that they must make if virtualisation is to be effective.
Seventy four per cent of telcos and network operators interviewed said that implementation of SDN and NFV will be vital to meeting the future needs of their customers and therefore it is a mandatory requirement for them - and the Cartesian research confirms that the twin technologies have progressed very significantly in the past couple of years. However, it adds the caveat that some CSPs are struggling with network virtualisation because they have little or no internal expertise in the technical intricacies of applying and managing the new technologies.
The report adds existing CSP personnel must be trained and equipped with the skills and abilities needed to exist and operate effectively in a virtualised world. Many such programmes have already begun but they need to be applied across the entire sector as quickly as possible.
The fact of the matter is that network transformation, virtualisation and the move to the cloud is hard, intense and all-consuming work, embodying as it does every aspect of a CSPs business and organisation even as established services have perforce to continue as normal during the long and expensive transition process.
Some CSPs are finding that the amount of work, focus and dedication required to bring about such change is mind-boggling. The need to manage multi-vendors systems is creating massive complexity as is the requirement to maintain a hybrid physical/virtualised network environment. Add to that the fact that the introduction of NFV and SDN means that new operating plans for end-to-end service management are contingent on wholesale changes to, or the complete dismantling and reconstruction of, operational processes and it becomes evident just how difficult transformation is.
How do you eat an elephant? After all, it is a mammoth task
Steve Upton, senior vice-president of the Networks and Operations Consulting at Cartesian says, "Despite the excitement around NFV and SDN, CSPs face a mammoth task. The operational complexity associated with any network transformation shouldn't be underestimated and businesses are realising that there is still plenty of work to be done. But, there are steps operators and CSPs can take to make their lives easier. They should start by creating a comprehensive plan for NFV/SDN deployment and be sure to employ partners with the expertise to guide them through the process. The industry also has a role to play, as greater standardisation and multi-vendor integration would go a long way towards helping operators along their virtualisation journeys."
Of course, in the end, the deployment of SDN, NFV, virtualisation and cloud technologies have to provide CSPs with commercial advantage. There's no point in going through all the structural and organisational pain and disruption unless the result is the faster delivery of innovative new services and the creation of new revenue streams. Meanwhile, network reliability is also key concern with 90 per cent of those surveyed affirming that virtualised networks need to be just as reliable as the traditional networks they are replacing. Thus the reliability and stability of NFV/SDN technology is the biggest concern among CSPS and operators.
Among other areas of concern to the respondents to the Cartesian survey are the challenges posed by multi-vendor integration and the fact that, in some cases, interoperability testing is being delayed by incomplete implementation of the NFV specifications. Furthermore, CSPs perceive that the distributed architecture of a virtualised network creates worrying uncertainty about vendor accountability when network problems occur. It's the same old story, "Where does the buck stop?"
Perhaps with network virtualisation as with other major infrastructure projects it is a as well to remember the old adage, "The only way to eat and elephant is to do it a bit at a time".
The Cartesian report, 'The Future of Networks: Dealing with transformation in a virtualized world', interviewed a cross-section of senior decision-makers from some of the world's leading communication service providers, telecoms vendors and system integrators.​
Email Newsletters
Sign up to receive TelecomTV's top news and videos, plus exclusive subscriber-only content direct to your inbox.