"I'll fix ya, Ixia": HP loses its NFV champion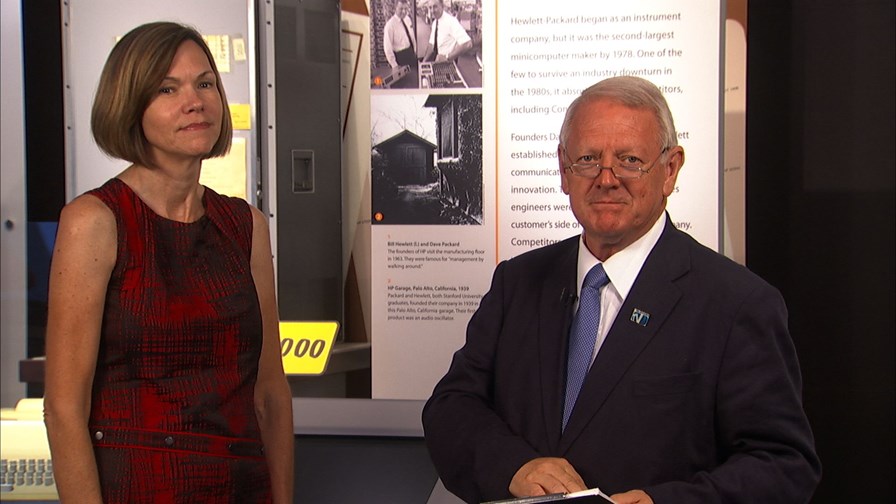 Bethany Mayer, the SVP and General Manager of HP's Network Functions Virtualisation (NFV) Division has left the job and the company to become President, CEO and Member of the Board of Directors of Ixia.
Ixia is a smallish, (1400 employees and falling fast) publicly-traded company headquartered in Calabasas, California, which is a couple of hundred miles and more south of Ms. Mayer's accustomed stomping grounds in Silicon Valley.
Currently, Ixia provides software and hardware test systems and service verification and validation platforms for for both wireless and wireline infrastructures and services as well as test equipment and services used to verify that converged IP networks are secure and operate reliably under load and pressure. Amongst Ixia's key customers are manufacturers such as Alcatel-Lucent and Cisco, telcos and service providers such as Deutsche Telekom and NTT as well as government agencies and enterprises.
Serendipitously, (or perhaps not so co-incidentally), Ixia has just published a free ebook entitled, "Demystifying NFV in Carrier Networks: A Definitive Guide to Successful Migrations."
The publisher's blurb says the ebook "helps companies fast-track NFV planning and deployment." Which is exactly what Bethany Mayer was doing at HP even though was only briefly the public face of the company's NFV initiative. She was in post for a mere six months having been "reassigned" to it in February after previously being in charge of HP's Networking Division where she had increased networking revenues by five per cent over a three year period.
Nonetheless, HP seems to have been taken by surprise by Mayer's resignation although, with the benefit of hindsight, a few days ago there were some clues that something might be afoot. In various blogs, various industry observers wrote that with the emphasis HP is currently placing on NFV, it was both odd and surprising that neither the technology nor Ms. Mayer got more than a passing, one-line and decidedly cursory mention during last week's quarterly results presentation. History shows that, in cases like this, it is often not so much what is said that matters but what is left unsaid. One thing is for sure, senior HP management will now be scrambling around to find her successor.
But first, Ixia needs the SEC's permission to get down from the Naughty Step
Bethany Mayer now has three weeks or so of kicking her heels before she can start her new job. Ixia has been either naughty or remiss in some of its corporate obligations and has "fallen behind" in filing reports and figures with the Security and Exchange Commission (SEC) in New York. It is under order to bring all and any such filings completely up-to-date by September 12 at the latest or it will be removed from the Nasdaq - and that would have immediate and potentially devastating repercussions for the company.
Bethany Mayer cannot be appointed officially as the new Ixia CEO until those filings are complete. Then, when she does take over she will face some serious challenges. Ixia lost US$18 million in Q1 this year and has announced a tranche of staff redundancies. In the first instance six per cent of the company is to get its marching orders.
Ms. Mayer's predecessor as Ixia CEO, Vic Alston, was forced to stand down after it was discovered that his cv was packed with as many porkies as a top-of-the-range Melton Mowbray pie.
Email Newsletters
Sign up to receive TelecomTV's top news and videos, plus exclusive subscriber-only content direct to your inbox.