Bullish projections offered for SDN/NFV ecosystem spending to 2020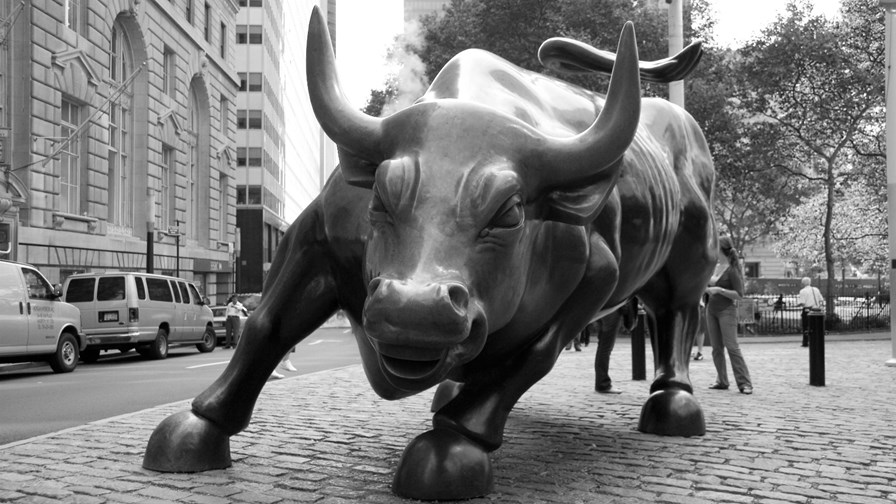 46% growth for SDN/NFV to 2020 claim
$18 billion revenue by 2020
Opportunity for silicon and server OEMs to combine their server and networking markets
The SDN/NFV and network virtualization ecosystem market is set to grow at a cracking pace between 2016 and 2020 according to a progress report from SNS Research.
While companies living in other ecosystems might be ecstatic if their compound annual growth rates (CAGRs) were to creep into double digits, SDN/NFV is expected to grow at a CAGR of 46 per cent to 2020.
SNS points out that the advantages of virtualization had already been bagged by the enterprise market before the telecoms industry really became interested. Indeed, it was looking over the fence and into the data centre that had inspired the founders of the NFV movement to advance the idea of developing a telecoms ecosystem using many of the same principles.
It was felt the adoption of virtualization technologies would help address many of the telecoms operators' main concerns: explosive mobile bandwidth demand along with the never-ending rise of their CapEx and OpEx burdens. By virtualizing and moving off the comparatively expensive proprietary hardware platforms and into the software-driven world, service providers would be able to modify the steep climb of the 'cost-per-bit' line on the graph just as the 'price-per-bit' line looked like swooping down and intersecting with it.
So NFV (Network Functions Virtualization) was born and with it the effort to consolidate the myriad of service provider network elements onto multi-tenant industry-standard servers, switches and storage units as a series of virtual central offices.
Put it into perspective: watch a great rundown of the role of the telco's virtual central office with this Proof of Concept (POC) demo video by Red Hat.
SNS reports that mobile operators and internet service providers have already begun making SDN and NFV investments in a number of functional areas including but not limited to Evolved Packet Core (EPC), IP mobile subsystem (IMS), policy control, Customer Premises Equipment (CPE ), Content Delivery Network (CDN), and transport networks.
SNS estimates that service provider SDN and NFV investments will grow at a CAGR of 46% between 2016 and 2020. As service providers seek to reduce costs and virtualize their networks, these investments will eventually account for over $18 Billion in revenue by the end of 2020.
The report has the following key findings
SNS Research estimates that service provider SDN and NFV investments will grow at a CAGR of 46% between 2016 and 2020, eventually accounting for over $18 Billion in revenue by the end of 2020.
At present, virtualized CPE, EPC/mobile core, IMS and policy control platforms represent nearly 70% of all VNF (Virtual Network Function) software investments.
SNS Research estimates that by 2020, nearly 80% of all new EPC investments will be virtualized.
Although the use of SDN is widespread in the enterprise and data center domain, service providers are only beginning to adopt the technology to programmatically manage their networks.
Investments on orchestration platforms will account for over $1.6 Billion in revenue by the end of 2020, representing nearly 10% of all service provider SDN and NFV spending.
The growing adoption of SDN and NFV has created a natural opportunity for silicon and server OEMs to combine their server platforms with a networking business stream.
Email Newsletters
Stay up to date with the latest industry developments: sign up to receive TelecomTV's top news and videos plus exclusive subscriber-only content direct to your inbox – including our daily news briefing and weekly wrap.