In other news...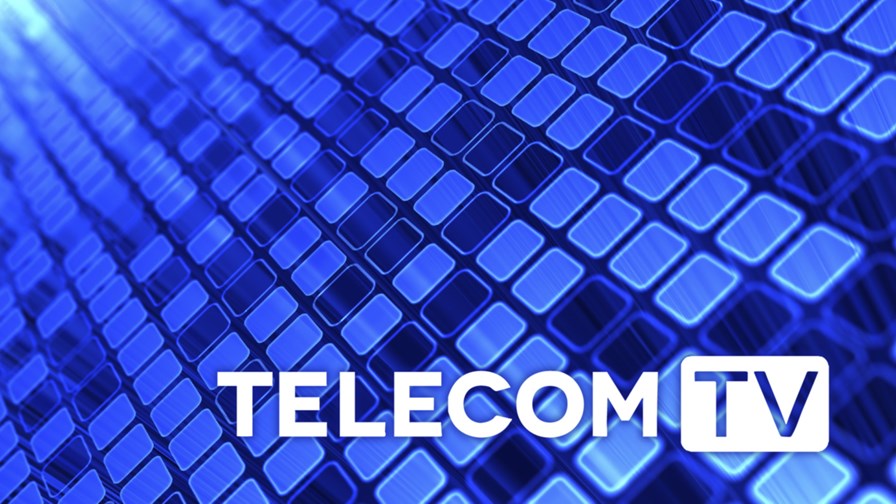 IBM: Good news for IBM investors; the company reported higher than expected Q2 revenues, with a slight fall of only two per cent to $24.4 billion. Net profit increased to $4.1 billion from $3.2 billion in the same quarter last year. Hardware failed badly though, with revenues dropping 11 per cent, offset by a 50 per cent growth in cloud revenues.
"In the second quarter, we made further progress on our transformation," said Ginni Rometty, IBM chairman, president and CEO. "We performed well in our strategic imperatives around cloud, big data and analytics, security and mobile. We will continue to extend and leverage our unique strengths to address the emerging trends in enterprise IT and transform our business, positioning ourselves for growth over the long term."
Google: Revenues were up 22 per cent year-on-year at $16 billion for the internet giant, which has just reported its second quarter figures. Net income was also up slightly at $3.42 billion. Site revenues continue to be the biggest earner, at 69 per cent of the revenue total. Chief Business Officer Nikesh Arora is quitting to join mobile operator SoftBank
"We are moving forward with great product momentum and are excited to continue providing amazing user experiences, with a view to the long term," said Patrick Pichette, CFO of Google.
Microsoft: The rumours were correct: Microsoft is to shed 18,000 jobs, far more than expected. The bulk of them – 12,500 – will be from the recently acquired Nokia Devices and Services division. Oh, and it's officially ending the short-lived Nokia X foray into forked Android smartphones. CEO Satya Nadella sent a 580-word email to staff announcing the cuts; then EVP Stephen Elop followed up with a 1,100-word email. Death by a thousand words.
"To win in the higher price tiers, we will focus on breakthrough innovation that expresses and enlivens Microsoft's digital work and digital life experiences," said Nadella. "In addition, we plan to shift select Nokia X product designs to become Lumia products running Windows. This builds on our success in the affordable smartphone space and aligns with our focus on Windows Universal Apps."
"We operate in a competitive industry that moves rapidly, and change is necessary," added Elop, who is not one of the 18,000 casualties. "These decisions are difficult for the team, and we plan to support departing team members with severance benefits."
Firefox: An update from Mozilla reveals that the Firefox OS is now available on seven smartphones offered by five major operators in 15 countries in Europe, Latin America and Asia Pacific. Deutsche Telekom will be the first operator to sell the new Alcatel OneTouch Fire E phones, available in Germany this week through Congstar.
Deutsche Telekom will also launch Firefox OS devices in four new markets – Croatia, Czech Republic, Macedonia and Montenegro. And Telefonica has just announced that Germany has become the ninth country where they offer Firefox OS phones. ZTE will launch the Open C as the first Firefox OS device available in France later this month. In Asia, Spice and Intex will soon launch the first Firefox OS devices in the ultra-low-cost category in India, and Telenor confirmed they will offer Firefox OS phones in the region by the end of the year.
HP: Following the departure on health grounds of interim chairman Ralph Whitworth, HP has announced that president and CEO Meg Whitman will assume the position on a permanent basis. The company had apparently been searching for a permanent chairman for some time. Current director Pat Russo has been appointed lead independent director. Additionally, Klaus Kleinfeld, CEO and chairman of Alcoa, has been appointed to the board, bringing the total number of board members to 12.
"Meg and Pat are unwavering in their commitment to the corporate governance, capital allocation and management incentive principles that drove our decisions these past three years," said Whitworth. "They will stick to and strengthen the critical practices and disciplines we've put in place. HP is in great hands."
TeliaSonera: The Sweden-headquartered operator has announced Q2 revenues of SEK 25017, down 1.2 per cent. Net income was also down 12.1 per cent in the quarter at SEK 3545. The telco said net sales continued to be affected by lower equipment sales, while group service revenues were stable. In early July, the telco announced the acquisition of Tele2's Norwegian operations.
"Demand for mobile data services remains strong and it is important for us to monetize on this opportunity," said President and CEO, Johan Dennelind. "We continue to develop our data-centric price models and see further positive effects from customers migrating to new price plans. In this context it is encouraging to note that the number of subscriptions increased and churn decreased in all of our Nordic mobile operations in the second quarter."
Smart Homes: The global smart home market will reach $100 billion by 2018, according to Strategy Analytics. 26 percent of broadband households in the world will have at least one smart home system by 2019, and 21 million US households will spend $17.9 billion on smart home systems in 2014.
"Consumers are being hit with TV ads from AT&T, articles in the general press about Apple's home automation initiatives and Google's ambitions to help consumers build a 'conscious home' with products from its Nest subsidiary," said Bill Ablondi, Director, Smart Home Strategies advisory service and developer of the forecast. "It's becoming increasingly easy and affordable to set up smart home devices and now companies that will make it 'cool' are players."
Mobile Commerce: Payment solutions firm Adyen has announced findings from its latest global Mobile Payments Index covering the past quarter. Mobile web payments accounted for 22 per cent of all transactions on Adyen's network worldwide, up 33 per cent year-on-year. Android experienced strong growth but iOS still dominates mobile web transactions.
"In particular, [retail customers] are looking to capitalize on the rise in preference for large-screen devices, which are more conducive to browsing and buying articles based on their design and individual features, such as clothes or electronics," said Myles Dawson, UK Country Manager at Adyen. "Mobile conversions are front of mind, and we're seeing customers innovate around how they integrate mobile with their broader e-commerce strategy, including in-store, and streamline the experience across all channels and platforms."
Email Newsletters
Sign up to receive TelecomTV's top news and videos, plus exclusive subscriber-only content direct to your inbox.