Google to stop eavesdropping on children's and student's emails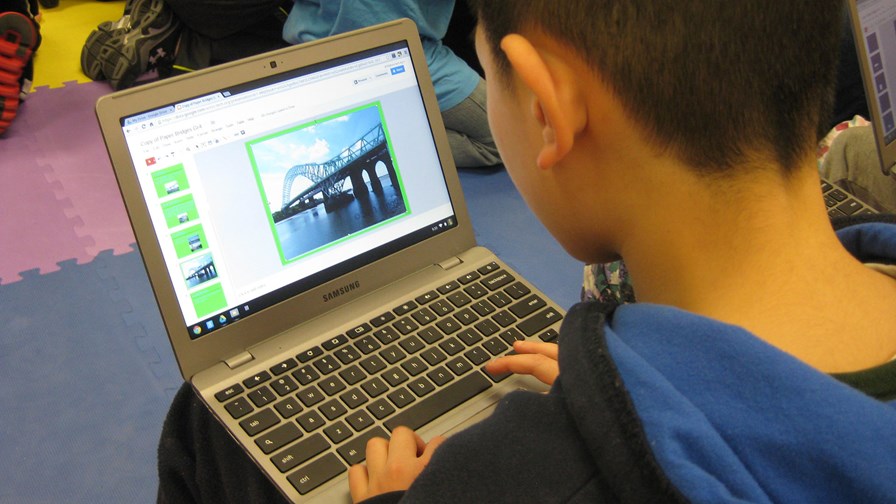 Google has decided to take its infamous "don't be evil" mantra to heart for once and is to stop spying on student's and children's email. No such luck for the rest of us though.
The Cookie Monster is making much of its decision to stop the scanning of youngster's (and a few teacher's) emails but the fact of the matter is that it is an extremely limited concession. In a recent class action lawsuit various students and student bodies sued Google for illicitly scanning their emails and Google, making a virtue of a pending necessity, seems to be acting now (and making much of its generosity and sensitivity) in an effort to forestall and negate other law suits.
What Google has done is to decide that it will no longer collect, analyse and manipulate the email accounts that are provided via the Google Apps for Education service. The company says there are some 30 million students (of varying ages) and their teachers who use the service. You will note that that the gesture and stricture does not apply to the self-same individuals when not accessing Google Apps for Education. Once they leave the safety of that haven they are still fair game and will have their emails examined and used for advertising purposes just like the rest of us.
Simultaneously, the old Google that we are all so much more used to is still very much in evidence - most recently and tellingly in Canada. North of the 49th Parallel, across the 'friendliest frontier on Earth' Google has been caught violating Canadian law by displaying web ads linked to individual's personal health history and records.
Targeted web advertising is not illegal in Canada, but as the country's Privacy Commissioner, Chantal Bernier, has told Google, residents may not be targeted via the use of "sensitive personal information" and if anything could ever be described as such it is certainly health history.
Not only has Google fallen foul of Canadian privacy legislation, it is also in breach of its own privacy policy (applying both to itself and advertisers using the Google platform) which specifically and explicitly prohibits the targeting of advertising based on criteria of race, religion, orientation and health.
The Canadian Privacy Commissioner told Google, "The monitoring system was not tight enough, not robust enough to ensure compliance, it wasn't extensive enough to deal with the volume of advertising."
Caught bang-to-rights, Google has admitted that some advertisers using its ad-serving platform have not been following the policy. In a statement the company promises by next month (June 2014) to beef-up and better police the system that reviews adverts for compliance with the privacy policy.
In a statement Google writes, We've worked closely with the office of the [Canadian] privacy commissioner throughout this process and are pleased to be resolving this issue."
Email Newsletters
Sign up to receive TelecomTV's top news and videos, plus exclusive subscriber-only content direct to your inbox.