With 5G looming and big bucks promised, which network operators are best positioned?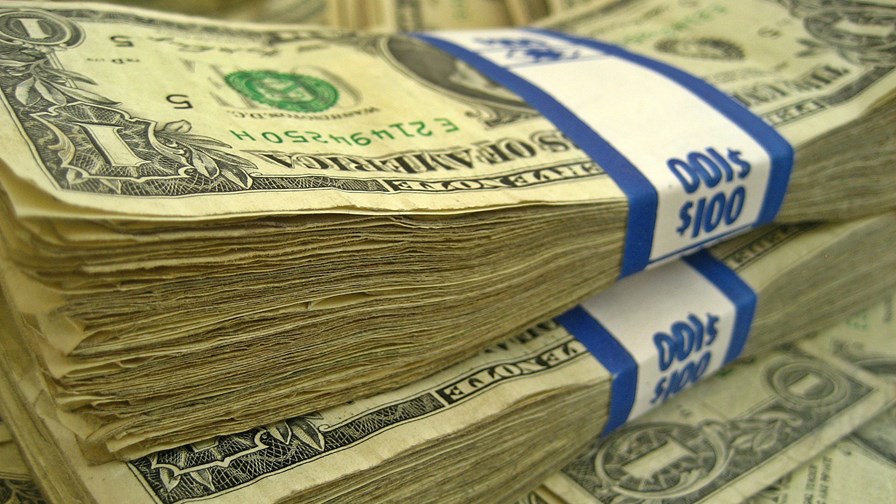 5G Revenues expected to hit $269 billion in 2025
Vendors and telcos have been involved in a testing frenzy
The ones with the most alliances and test partnerships will likely win
Juniper Research reckons that 5G operator-billed service revenues will reach $269 billion by 2025, rising from just $851 million in 2019. To get there Juniper has calculated that the 5G market will enjoy a compound annual growth rate of 161 per cent over the first 7 years of 5G services.
And the researchers say they've now factored in an acceleration of 5G standards. Earlier this year a minor revolt amongst operators and equipment vendors resulted in the 'non-stand alone' version of the 'New Radio' (NR) standards being brought in earlier than originally envisaged. Juniper now expects network launches to occur a year earlier during 2019.
Of course deployment is not going to be a uniform global phenomenon. Some operators are straining at the (mega)bit, many others appear to be playing it cool at this point, slightly worried about market preparedness and their likely return on investment.
So which telcos are expected to make the most of the race to 5G?
Juniper has ranked the most promising 5G Network Operators They are:
SK Telecom
NTT DOCOMO
KT Corp
China Mobile
AT&T Mobility
An important part of Juniper's ranking process included an analysis of time in development, breadth and value of partnerships and progression of 5G network testing that each operator had undertaken over the past two years.
SK Telecom's position at the top of the stack is pretty much line with TelecomTV's Tracker results, (view SK Telecom's entries and the other four telcos in the 'most promising' five line-up).
Tracker supports the case that the Korean telco has been particularly active in trialing 5G technologies (and others) and in forging alliances with technology companies including Ericsson, Nokia, Qualcomm, Samsung, Deutsche Telekom, AT&T, NTTDoCoMo and Verizon.
Technologies tested have included millimetre wave, MIMO (Massive Input, Massive Output) and network slicing.
Global differences
Juniper's top five give the game away. It looks like there is going to be quite a bit of global divergence, with much of the early activity taking place in Asia, some in North America, Europe not so much.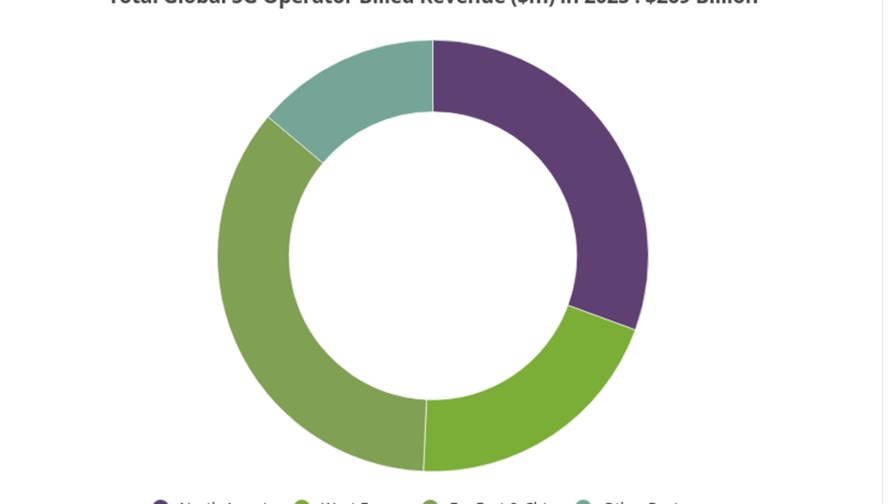 Juniper predicts that 66 per cent of all 5G operator-billed revenues will come from North America and Far East & China by 2025 (see diagram above), and it cautions that the build-out costs for the 5G infrastructure will require carriers to pursue a diverse range of strategies to maximise operator return on investment, given the widely expected ongoing fall of average revenues per connection around the world.
One of the ways that telcos will counter this, it claims, is through the deployment of software-based network solutions - SDN and NFV - which it expects will lower up-front investment costs and enable operators to get a reassuring return on investment as early as 2024.
Email Newsletters
Sign up to receive TelecomTV's top news and videos, plus exclusive subscriber-only content direct to your inbox.