WiFi and LTE will get along fine, apparently, if they follow the WiFi Alliance's coexistence plan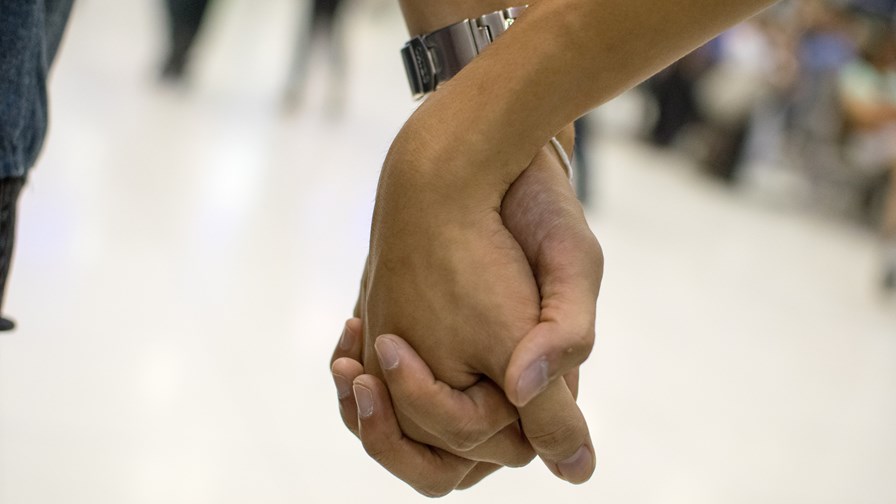 WiFi Alliance publishes Coexistence Test Plan
Designed to evaluate coexistence between WiFi and LTE-U devices
FCC "pleased with progress" but will continue to monitor
WiFi Alliance stresses that it's plan is the only option available
Might we finally learn the truth about the coexistence (or otherwise) between LTE and WiFi in licence-exempt spectrum? CableLabs are possibly the only reliable source to date for this information and their analysis doesn't look too promising for the future of LTE-U and LAA, unless some serious changes are made. Last week, the Wi-Fi Alliance announced the availability of its long-awaited Coexistence Test Plan, created after cross-industry research, discussion and testing, and it can be accessed here.
The Wi-Fi Alliance says the test plan completion marks the successful culmination of several months of collaboration involving dozens of companies from both the WiFi and LTE-U communities. It adds that "the test plan will help ensure LTE-U devices can demonstrate they share unlicensed spectrum fairly and will serve as a valuable tool for vendors and service providers seeking to improve how their deployments coexist with WiFi networks".
It goes on to add that the Coexistence Test Plan is the only available mechanism that includes a comprehensive set of test scenarios agreed upon by the industry as adequate to determine proper sharing, and Wi-Fi Alliance encourages all LTE-U vendors and operators to use the test plan to ensure their LTE-U devices and network deployments coexist fairly with WiFi.
The US regulator, the FCC, has been closely monitoring industry efforts to ensure that new versions of LTE can co-exist with WiFi and other unlicensed devices operating at 5GHz. To its credit, it has been pushing the industry hard and appears determined not to be railroaded by vendors. It is looking closely at both LAA (Licensed Assisted Access), which is being standardised by the 3GPP as part of the ongoing evolution of LTE, as well as LTE-U, developed and supported by a group of companies within the LTE-U Forum.
Whilst both approaches appear similar in that they operate in licence-exempt spectrum, there are differences. LAA includes "listen-before-talk" to ensure equitable sharing with other unlicensed devices. "We are aware that equipment manufacturers have since developed devices based on this standard," said Julius Knapp, Chief of the Office of Engineering & Technology at the FCC, "and we will proceed to grant equipment certification for LAA devices that meet the Commission's rules."
As for LTE-U, the FCC reminds us all that the various stakeholders have agreed to engage in the process established by the Wi-Fi Alliance to evaluate the coexistence of LTE-U with WiFi. This process culminated in a co-existence evaluation test plan that was released on September 21, 2016. "The next step will be for industry to use the test plan to evaluate the co-existence of any LTE-U devices," said Knapp.
No compromises for the comprise solution…
The Wi-Fi Alliance noted that reaching an industry-agreed solution required compromises from all sides, and so the test plan is designed to be used as an unedited whole. "It is expected that LTE-U vendors will test every LTE-U device against the entire Coexistence Test Plan," said the Wi-Fi Alliance. In other words, it's all or nothing.
"Delivering a cross-industry coexistence testing solution was an unprecedented and difficult task, and the outcome will help ensure the billions of people who rely on WiFi every day will continue to benefit from the same great user experience they have enjoyed for more than 15 years," said Edgar Figueroa, president and CEO of the Wi-Fi Alliance. "WiFi connectivity underpins our daily lives, and Wi-Fi Alliance has an obligation to represent the needs of WiFi users worldwide."
In developing the test plan, the Wi-Fi Alliance notes that LTE-U vendors agreed to use the full Coexistence Test Plan to demonstrate that LTE-U products share spectrum fairly, and to that end the Wi-Fi Alliance is qualifying an independent test laboratory so coexistence testing can begin immediately. The Alliance is also not seeking any regulatory mandates for coexistence.
TelecomTV has previously noted that determining realistic WiFi signal levels and accounting for the complexities of real-world installations would be stumbling blocks towards agreeing a test plan, and this indeed has proved to be the case. However, the agreed test plan requires tests at three different signal levels, including a weak signal (as is so often the case with WiFi use) of -82dbm. Multi-vendor benchmarking should address concerns about creating a test environment that accurately reflects the complex nature of WiFi deployments.
"The Evolve Coalition members are reviewing the details of the Wi-Fi Alliance coexistence test plan," said Evolve spokesperson Shawn Chang (whose members include Qualcomm, Ericsson, Nokia and the US mobile operators). "It's important that the details support a fair coexistence baseline and a clear path forward for LTE-U devices, and that LAA not be subject to this process at all."
That was a rather muted response, given that earlier in the year Chang had said that: "The Wi-Fi Alliance has buckled under political pressure from the cable lobby and proposed a one-sided plan that is fundamentally unfair to new technologies… manifestly biased and not based on sound engineering."
"Throughout this process we have strongly encouraged industry to address and resolve sharing concerns while preserving the principle of permission-less access for unlicensed devices throughout the spectrum," said Knapp. "We recognize that development of the co-existence test plan has been a difficult process involving various compromises by all of the stakeholders. We are pleased with the progress that has been made."
Email Newsletters
Stay up to date with the latest industry developments: sign up to receive TelecomTV's top news and videos plus exclusive subscriber-only content direct to your inbox – including our daily news briefing and weekly wrap.