Who uses WAP these days? 212 million Bharti Airtel customers in India, that's who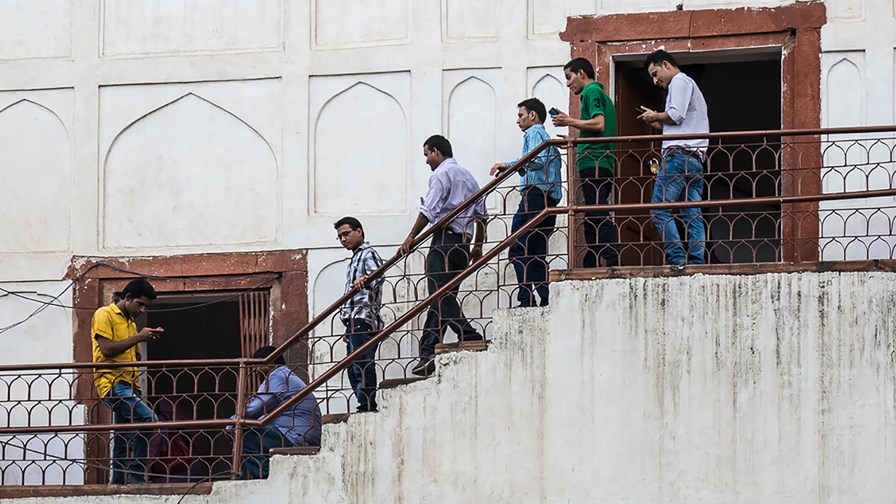 With 212 million mobile customers in India as of last month and a 28 per cent market share, Bharti Airtel is the leading mobile operator in India. According to the Cellular Operators Association of India (COAI) there are approximately 727 million mobile users in the country, yet only 220 million internet users. To address this imbalance, Bharti Airtel is returning to the roots of the mobile internet and is dusting off a protocol that many thought had long since had its day – WAP.
The telco has rightly identified that smartphones alone cannot kick-start internet growth, and that a more basic solution is required. And so it has turned to the wireless applications protocol (WAP), which powered the mobile internet well over a decade ago when we were all still reliant upon GPRS for our mobile web fix, such as it was. "One Touch Internet" is, says the telco, a first of its kind initiative aimed at simplifying internet services for millions of first-time users in India.
Of the 220 million internet users in India today, it is estimated that about 59 per cent get online via a mobile device. Smartphone penetration is projected to reach 385 million by 2017, increasing the base of internet users, which is expected to more than double to 480 million by that time. But until then, there is a need for more basic access across a wider range of mobile devices.
WAP portal
One Touch Internet is a WAP portal designed with a simple, secure and intuitive interface that will allow first-time users to discover and sample the internet and help them overcome what Airtel say are common perception barriers around the mobile data experience. These internet novices will be able to try out and then buy a number of internet services and applications from the portal, including social networking, videos, online shopping and travel bookings.
The service is now available for prepaid mobile customers on Airtel's network, on both 2G and 3G devices, and features a user interface in English and Hindi, although eight regional languages will be added in the coming weeks.
"Our market research has shown that there are millions of customers across the country who own an internet-ready mobile device and are keen on getting online, but are apprehensive due to reasons like lack of know-how and fear of incurring heavy data charges," said Srinivasan Gopalan, director of consumer business at Bharti Airtel. "We believe that this initiative can play a transformational role in breaking perception barriers among customers and demystifying the internet not only for the young and urban, but for people from across generations and social strata – thus giving the Indian masses an opportunity to enjoy their first ever internet experience".
Bharti Airtel reported a 11.3 per cent rise in revenues from its India mobile operations last quarter. Whilst voice revenues increased only slightly, mobile data revenues shot up 73.8 per cent. This was down to a 43 per cent increase in its data customer base and 31.2 per cent higher usage per customer. These two factors resulted in data revenues now accounting for 14.5 per cent of Bharti Airtel's total mobile revenue in India, up from 9.4 per cent last year.
"The Indian telecom market has entered a phase of data led growth," said Gopalan. "As data networks expand and internet enabled devices become affordable – more and more Indians are getting online on their mobile devices."
Meanwhile, Airtel is busy rolling out 4G services in 15 cities throughout the country and will no doubt play a significant part in the upcoming spectrum auctions.
Email Newsletters
Sign up to receive TelecomTV's top news and videos, plus exclusive subscriber-only content direct to your inbox.