What's up with… Telefónica, BT, SK Telecom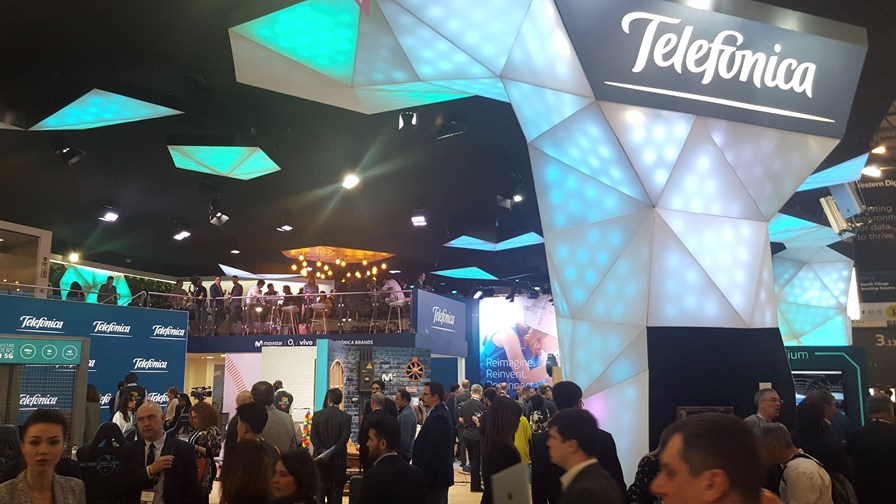 Telefónica sees sales slip, announces UK unit merger
BT's stock slumps after rocky start to 2020
5G growth gives SK Telecom a boost
Here's what made our news eyes water this Thursday…
BT was another major European operator to provide its latest financial update, but the outcome wasn't great, as full year revenues slipped by 2% to £22.9 billion, margins dipped and dividends were suspended for more than a year. Its share price fell by 8.2% to 105 pence. BT says it needs to conserve cash so it can continue to invest in 5G and its fiber broadband rollout: Its FTTP (fiber-to-the-premises) network now passes 2.6 million homes and businesses, double the number from a year ago. For the full details, see this announcement.
SK Telecom ended March with 2.65 million 5G customers, having added 564,000 additional 5G customers during the first three months of the year, the South Korean operator noted as it shared its latest financial figures. The CSP's revenues grew by 2.7% year-on-year in part due to the 5G uptake, it noted in this announcement.
Nokia, in partnership with regional network infrastructure specialist and integrator ExteNet Systems, will build a CBRS (Citizens Broadband Radio Service) network for Cal.net, a wireless ISP based in Northern California that offers its services in rural and under-served markets. The aim is for Cal.net to use the network, which will use the shared 3.5 GHz CBRS spectrum band, to offer its customers broadband connections of up to 100 Mbit/s downstream and 20 Mbit/s upstream. For more details, see this press release.
Forbes reports that Huawei is about to release a new smartphone with Google Mobile Services running on it. Surely, you cry, US regulations don't allow it? We thought so too, but apparently they do and it's all a bit legalistic. Huawei still has its original and apparently valid Google Mobile Services (GMS) certification for the phone model in question, which puts it in the clear as long as any changes it makes to the phone means it can still run (without alteration) the software release that Google certified. Huawei can upgrade the memory, change the camera or pop in a new screen, as long as it keeps using the same system on a chip (SOC).
Server market growth surged during the first quarter, with server shipments reaching more than 3.3 million during the first three months of this year, almost 1 million higher than a year earlier, according to data collected by research house Omdia. Dell EMC and HPE are the two leading individual suppliers. See this press release for more details.
Email Newsletters
Sign up to receive TelecomTV's top news and videos, plus exclusive subscriber-only content direct to your inbox.