UK retailer Carphone Warehouse is ramping up its mobile activities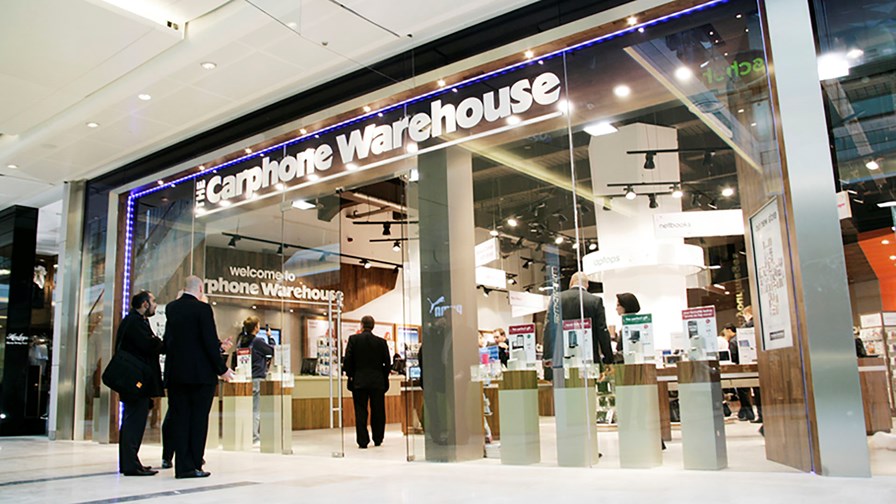 Pioneering mobile phone retailer, the Carphone Warehouse, is a survivor. The clue's in its name: carphones, how quaint. Yes, it adopted a new name, the Phone Store, for its European activities, but kept the outdated reference for its UK operations. But as the telcos started to squeeze out the independents in favour of promoting their own branded stores, Carphone Warehouse watched as rivals such as Phones4U bit the dust.
Carphone Warehouse survived because it was always more than a simple phone retailer selling deals, it had smart management who understood the market. In August 2014 it created a merger with UK white goods retailer and electronics giant Dixons, to form the Dixons Carphone Group. With more financial stability and market reach, Carphone Warehouse got to work.
It January it finally signed a multi-year partnership with operator EE, completing the long-term agreements signed with Vodafone and O2 at the end of 2014. These deals are vitally important, and the lack of them ultimately led to the downfall of Phones4U. No way was Carphone Warehouse going to be muscled out of the market. That just left Three. In February it announced that it had signed a new MVNO partnership with Three, and subsequently launched the service as iD.
"We are also a generation obsessed with the mobile internet and accessing data and services on the move – things people are either paying too much for or just aren't getting," said Graham Stapleton, UK CEO at Carphone Warehouse. "Addressing these challenges forms the basis of the first wave of plans from iD."
Whilst we await financial news from Dixons Carphone Group on the performance of iD, it is impossible to judge its success, but its prospects were helped this week with the introduction of iPhones and the Galaxy S6 to its range, demonstrating that Apple and Samsung at least take the venture seriously.
But the MVNO route is not the only innovation the group is exploring. As it quietly goes about disposing of its interests in various European Phone House ventures, the group is now setting its sights further afield – towards the US market.
Coming to America
Yesterday, Dixons Carphone announces that its Connected World Services (CWS) division has entered into an agreement with US operator Sprint to open and manage 20 Sprint-branded stores in the US. In the initial phase, Dixons Carphone will supply mobile phone retail expertise and proprietary knowledge to Sprint. Then, if these stores prove to be successful, the parties will move to a second phase which will involve CWS investing equally with Sprint in a joint venture to support rollout plans of up to 500 stores.
During this second phase, Dixons Carphone will invest up to $32 million to obtain a 50 per cent interest in the new venture, and this cash will be used by the business to fund the roll-out and operation of the stores.
"This is a very exciting venture for us, and is a significant step in growing our CWS business in the US," said Andrew Harrison, CEO of the Connected World Services division. "We bring specialist knowledge and skills to this partnership and will be looking to deliver innovation and outstanding customer service under the Sprint brand."
Sprint's response was a rather boiler-plate stock PR statement attributable to its CEO Marcelo Claure (in sharp contrast to his rather more colourful Twitter attack this week on rival T-Mobile…): "We are excited to partner with Dixons Carphone and to leverage all their know-how as one of the world's leading wireless retailers to benefit Sprint and its customers."
But that's not important; what's important is where this relationship could lead. Sprint is fighting a difficult battle in the US market, as the fourth and smallest of the national mobile operators. What are the odds that this relationship develops into something rather more interesting?
Email Newsletters
Sign up to receive TelecomTV's top news and videos, plus exclusive subscriber-only content direct to your inbox.