UK parliamentary group criticises mobile operators' broken promises and failure to fill the nation's 'not-spots'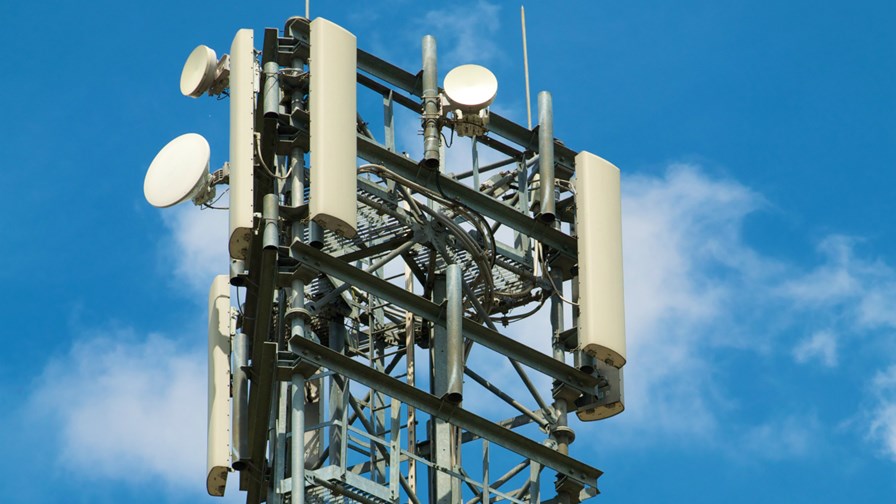 Wants a national roaming agreement imposed
Mobile operators in determined opposition to the idea
Industry watchdog yawns, rolls over and goes back to sleep - again
The UK continues to tie itself in knots as the government thrashes around trying to square the circle and devise a strategy, seemingly any strategy, to bring about "Brexit" and remove us from dreadful coils of he evil empire that is the European Union. Theresa May, our current (and unelected) Prime Minister is refusing to reveal either to "The Mother of Parliaments" or the British people quite what the 'blueprint' for withdrawal will be.
The indecision and obfuscation is putting in jeopardy the UK's position as the world's fifth or ninth largest economy (it depends on the measurement criteria used in the calculations) but we can be sure that as we mutate into the world's first Turnip Republic (after all it is far too cold here for us ever to be a Banana Republic) we stand a very good chance of having a broadband infrastructure entirely commensurate with our self-imposed new status in the world as also-ran losers.
The fact of the matter is that the availability of both fixed and mobile high-speed broadband access in the UK remains partial and incomplete despite years of promises from successive governments and service providers alike that everything would be hunky-dory by 2015 at the latest. It wasn't and it still isn't.
Indeed a new report published committee of Members of Parliament (MPs) from across the political spectrum confirms as much and concludes that mobile subscribers routinely still have to put up with "unacceptable" level of signal availability despite all the infrastructure money promised and the gallon upon gallon of bugle oil lavished on burnishing gimcrack claims about expanding the network.
The British Infrastructure Group's (BIG) "Mobile Coverage: A good call for Britain?" claims that mobile coverage has not improved significantly since 2014 and more than 525 distinct areas of the UK still suffer from poor network coverage while others still have no coverage at all. The BIG report adds that about 17 million mobile subscribers put up with very poor levels of signal strength in both their domestic and SME environments and says the re-revised plan to provide 90 per cent coverage of Britain by the end of 2017 is no more than wishful thinking.
It cites the abject failure of the much-vaunted Mobile Infrastructure Project, which reached the end of its miserable existence in March this year. Having, in 2013, identified the need for 600 new mobile masts and base stations that would be required to provide coverage in 'not-spots', by the time the plan was in its death throes in the winter of last year, just 75 masts has actually been built. A pathetic number and hence the 575 'no coverage at all' figure.
BIG's chairman, Grant Shapps, said, "It is unacceptable that areas in Britain continue to have such poor mobile connectivity, and that overseas visitors can expect better mobile coverage than Britons stuck with a single provider."
National Roaming? " Yes, please", say subscribers. "No thanks", say the mobile operators
A solution to the problem is national roaming whereby mobile subscribers cross over to use the networks and facilities of different mobile operators in when they are unable to get a signal from their primary provider. It makes good sense but both individually and collectively the big MNOs completely reject the notion.
Two years ago the British government examined the feasibility of creating a national roaming agreement, and, despite a particularly tepid response to the proposal by mobile operators, it was eventually agreed the industry would invest £5 billion in improving infrastructure to ensure 90 per cent coverage for voice and SMS services, and 85 per cent coverage for what was referred to as 'full coverage' It seems the government, together with many others, foolishly assumed this meant 3G and 4G services. The big three mobile network operators, EE, Three UK and Vodafone say they never meant to convey any such impression.
EE, now a part of the BT Group and staking a claim to the moral high-ground, has gone on the record to say that it has already set itself the challenge and goal of providing more than 90 per cent geographic coverage of the UK before the end of 2017. EE's CEO, Marc Allera, says this means "not only voice coverage, but also high-speed 4G data coverage too.
He adds, "While we do agree that more mobile coverage is critical to Digital Britain, the [BIG] report fails to recognise the advances in mobile coverage since 2014. The UK is known to have among the best and fastest mobile networks in the world, but more can be done and our job is never finished." There we have it then, providing mobile broadband coverage is bit like painting the Forth Rail Bridge, but not quite as orange-coloured.
Mr. Allera objects to the BIG report on two main grounds. The first is that it is predicated on figures supplied in mid-2015 by the UK regulator, Ofcom, and is therefore invalid because it is out of date. However, a snapshot is always a record of things as they were at the time the shutter was tripped and all indications are that although there have been some improvements in mobile broadband availability since June last year, they are nowhere near as great or widespread as the service providers would like us to believe.
EE's second piece of sophistry is that a UK national roaming agreement for its citizenry will take longer to implement than the 90 per cent coverage that EE insists it will have in place by the end of 2017 and, and in any case, would result in subscribers being worse off. Quite why and how they would be worse off is neither explained nor quantified.
Me. Allera opines, "National roaming is not the answer for the UK not-spots, and the concept of national roaming was fully considered by the previous government and discounted as a solution to mobile coverage issues in Britain." Well now, one thing Britain knows all to well is that things can change and so to can regulatory attitudes to broken promises.
The UK's mobile comms sector, with its slick PR machines and strong lobbying powers takes full advantage of a weak and supine regulator, Ofcom, a toothless bulldog if ever there was one - just look at its continuing inaction over BT Openreach and the unconscionable time it took it to fine Vodafone for its blatant and deliberate mishandling of subscriber complaints.
The result is that 99 per cent of the time the big mobile operators are de facto self-regulating entities - and they like it like that. Thus their first instinct always is to challenge and object to even the most tentative attempts by Ofcom to improve consumer experience and protection because the Big Three like voluntary agreements that take years to negotiate and implement during which time their coffers continue to fill to brimming as they extract more from the pockets of their customers than they might do under a tougher and more eagle-eyed regulatory regime.
Meanwhile, O2 take a different stance to stance to EE. A spokesperson commented, "We have made our concerns over the national roaming proposals very clear and have advised the government on a range of alternative solutions to achieve the same ambition, some of which we have already embarked upon. National roaming is a regulatory solution that will worsen the experience people have when using their phones and undermine future investment in mobile infrastructure in the UK." Again, there is no explanation to back-up the generalised and unproven contentions.
Given the dismissal of the BIG arguments it is expected that the parliamentary committee will now pressure Ofcom to place binding and enforceable Minimum Service Obligations (MSOs) that will clearly define subscriber rights where mobile telephony is concerned and will enshrine within it the right for a subscriber to terminate his or her contract with a service provider free-of-charge and without any financial penalty whatsoever.
Of course, the MNOs won't like that either and will put up stiff resistance to the proposal. They needn't rush though. Like all timid dormice at rhis time of the year, Ofcom is just bedding down for its annual hibernation. It won't stir until next Spring at the earliest - if it can be bothered to wake up at all.
Email Newsletters
Sign up to receive TelecomTV's top news and videos, plus exclusive subscriber-only content direct to your inbox.