Tracking mobile network performance with crowdsourcing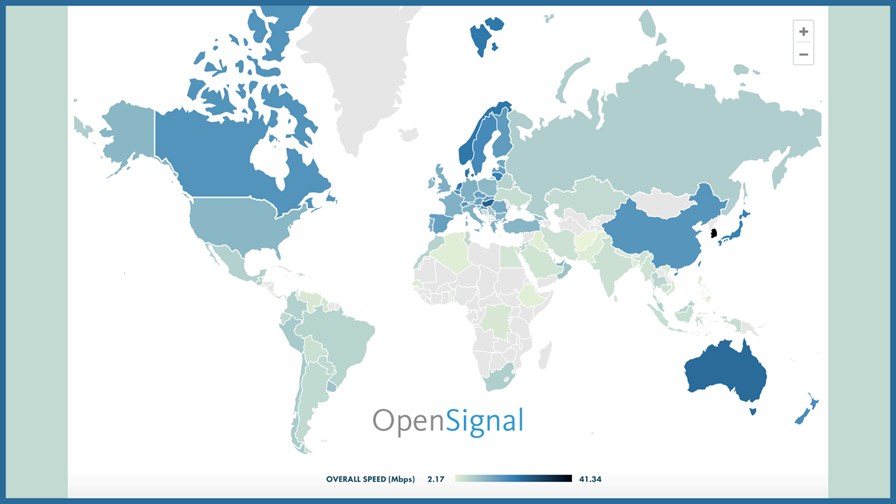 First Global State of Mobile Networks report from OpenSignal
12.3 billion measurements taken by 822,556 OpenSignal users
Majority of countries have 3G/4G availability of 75 per cent or greater
In 46 countries, more than 50 per cent of users' time spent connected to WiFi
Earlier this week we reported on the latest statistics from the GSA, which show that 521 operators have commercially launched some form of LTE network – whether basic LTE, LTE-Advanced or LTE-Advanced Pro – in 170 countries. But what does this mean to actual users? How is the growth on LTE affecting the user performance?
Independent mobile coverage and performance company OpenSignal has just published findings from its latest report, which tracks network performance around the world with data crowdsourced from its iOS and Android apps, which it says have been downloaded 15 million times. Having published six editions of its Global LTE Report, it decided this time to broaden the scope and release its first "Global State of Mobile Networks" report.
The company looked at the combined availability of 3G and 4G networks in 95 different countries. It evaluated each of those countries' overall speed, which tracks the typical bandwidth a user sees across both 3G and 4G networks, and then compared how those countries fared in terms of speed versus availability. It also looked at the proportion of time users were connected to WiFi networks. In all, it examined 12.3 billion measurements taken by 822,556 OpenSignal users over an 84-day period.
Of the 95 countries covered, all but two had 3G or 4G signal availability more than half the time, with the majority scoring an availability metric of 75 per cent or greater, while 23 countries were able to provide a 3G or better signal more than 90 per cent of the time (incidentally, South Korea tops the table by a sizeable distance with an impressive 98.5 per cent).
When measuring overall speed, OpenSignal used an aggregate of the speeds across a country's 3G and 4G networks based on the availability of each network, rather than focus on one single technology at a time. Only two countries averaged data speeds faster than 30Mbit/s and only nine had averages greater than 20Mbit/s. However, 21 countries averaged less than 5Mbit/, with the median speed about 8.5Mbit/s. Comparing performance and availability brought up a number of pronounced discrepancies. For example, the US ranked 19th in terms of 3G/4G availability, but fell to 39th in terms of overall speed.
So how did WiFi alter the cellular picture? In almost half the countries surveyed (46) smartphone users spent more than 50 per cent of their time connected to WiFi. But good luck driving to derive a pattern and coming up with a conclusive rationale. OpenSignal found that the countries that made up its top 20 list for mobile WiFi are quite diverse, with several of the most developed economies in the world in the list, alongside the likes of Iraq, Saudi Arabia and the Dominican Republic. It is not as simple of claiming that WiFi usage increases to compensate for poor cellular availability and performance.
The report concludes that "WiFi obviously plays a big role in mobile data services today, but the big question is how long its outsized influence will continue. On a smartphone at least, there's nothing to distinguish a 30Mbit/s 4G connection from a 50-100Mbit/s WiFi connection. However, as long as the price per mobile gigabyte remains high while free WiFi is readily available, consumers will keep using WiFi to augment their mobile data services."
There are numerous interactive charts and metrics available online and it is well worth a look.
Email Newsletters
Stay up to date with the latest industry developments: sign up to receive TelecomTV's top news and videos plus exclusive subscriber-only content direct to your inbox – including our daily news briefing and weekly wrap.