Sprint can stand alone if T-Mobile deal fails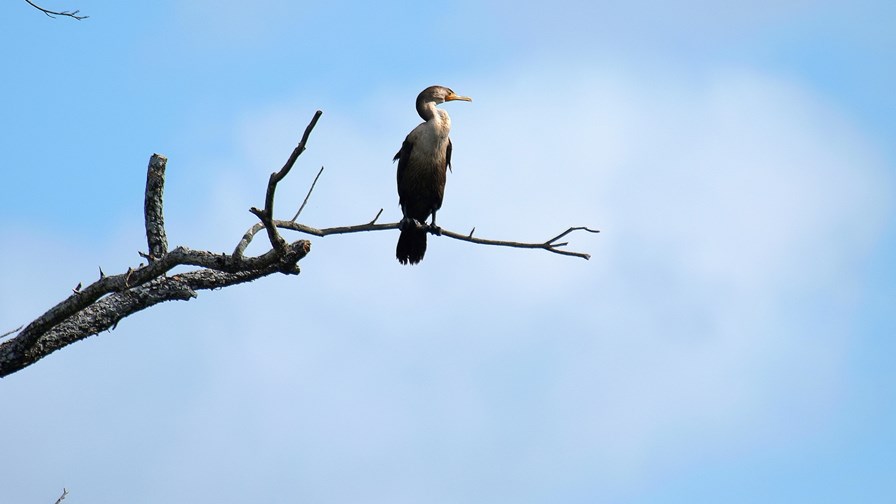 US operator posts stronger-than-expected fiscal Q3 numbers
Sprint, T-Mobile working hard to win support for merger
New customer experience centres may not create enough jobs to satisfy authorities
While industry watchers obsess over the ins and outs of Sprint's prospective merger with rival T-Mobile US, the telco itself has posted a set of quarterly financial figures that suggest it could continue to function as a standalone entity should the deal fail to get the green light from the authorities.
The fourth largest mobile operator in the US saw its net operating revenues grow by 4% year-on-year in the October-December quarter – its fiscal Q3 – to US$8.6 billion, while mobile service revenue increased on-year for the second consecutive quarter. Adjusted EBITDA grew 14% to over $3 billion. Operating costs grew by 8% to $8.12 billion, but the company is pushing ahead with its ongoing plan to improve its cost structure (see release).
Sprint lost 26,000 postpaid phone customers – a closely-watched metric for US mobile operators – compared with customer gains in the year-ago period, but reaction from the financial analysts and newswires shows that figure exceeded expectations. By way of comparison, AT&T recorded 134,000 postpaid phone net adds in the same quarter, while Verizon racked up 653,000.
T-Mobile US has yet to post its Q4 numbers, but earlier this month published a preview in which it noted that its branded postpaid phone net additions came in at 1 million, its best performance in four years.
So while Sprint is making progress in tightening up its operations – or "balancing growth and profitability while we work toward regulatory approval of our T-Mobile merger," as Sprint CEO Michel Combes put it – there is little doubt it would be better off teaming up with T-Mobile than going it alone.
The deal, which the operators aim to close in the first half of the year, still requires the approval of the FCC and the Department of Justice.
It emerged this week that the House Energy and Commerce Committee and the Judiciary Committee will hold a joint hearing on the merger in mid-February at which Sprint Executive Chairman Marcelo Claure and T-Mobile CEO John Legere have agreed to appear.
"A merger between T-Mobile and Sprint would combine two of the four largest wireless carriers and the carriers with the largest numbers of low-income customers," read a statement issued by the committees. "As the Committees with oversight of the Federal Communications Commission and Department of Justice, we must hold this hearing to examine the effects on important issues like jobs, costs to consumers, innovation and competition."
The telcos are doing their best to address those concerns and garner support for the deal. Their latest salvo came earlier this week when they revealed plans to create 5,600 jobs by building five new customer experience centres and expanding two others...once the merger has gone through, of course. Despite their various pledges on job security in key US markets, major labour union the Communications Workers of America (CWA) is working hard to derail the merger, insisting it will result in the loss of 30,000 jobs.
Should the government rule that the deal would be too harmful, either to the telecoms market or to the labour market, Sprint is doing its best to build a sound foundation for survival. However, a block would still come as a major blow.
Full press release below
Sprint reports continued year-over-year growth in wireless service revenue with fiscal year 2018 third quarter results
OVERLAND PARK, Kan. , Jan. 31, 2019 /PRNewswire/ - Sprint Corporation (NYSE: S) today reported fiscal year 2018 third quarter results, including its second consecutive quarter of year-over-year growth in wireless service revenue and its sixth consecutive quarter of postpaid net additions. The company also reported its 12th consecutive quarter of operating income and the highest fiscal third quarter adjusted EBITDA* in 12 years.
"Sprint's strategy of balancing growth and profitability while we work toward regulatory approval of our T-Mobile merger is reflected in our fiscal third quarter results," said Sprint CEO Michel Combes . "We delivered solid financials, increased network investments as we prepare for our mobile 5G launch, and continued the digital transformation of the company."
Continued Growth in Wireless Service Revenue and Reduction in Costs
Sprint reported 309,000 postpaid net additions in the quarter, an improvement of 53,000 year-over-year, as the company continued to offer some of the best unlimited plans in the industry and focused on growing revenue per customer with additional devices and value-added services. This strategy has driven improved wireless service revenue trends in the business, excluding the impact of the new revenue recognition standard.
Wireless service revenue grew year-over-year for the second consecutive quarter.
Postpaid service revenue grew year-over-year for the first time in five years.
Prepaid service revenue grew year-over-year for the fifth consecutive quarter.
Sprint continued to make progress on its multi-year plan to improve its cost structure. Excluding the impact of the new revenue recognition standard and merger costs, the company reported approximately $800 million of combined year-over-year gross reductions in cost of services and selling, general and administrative expenses during the first three quarters of fiscal 2018 and approximately $300 million of net reductions year-to-date. For the full fiscal year, the company expects to deliver gross reductions of more than $1 billion for the fifth consecutive year, with net reductions of less than $500 million after reinvestments.
Net loss of $141 million in the quarter compared to net income of $7.2 billion in the year-ago period, as the fiscal year 2017 third quarter results included a $7.1 billion non-cash benefit from tax reform.
Network Investments Grow as Mobile 5G Launch Approaches** **
Sprint's quarterly network investments, or cash capital expenditures excluding leased devices, of $1.4 billion more than doubled year-over-year and increased approximately $150 million sequentially as the company made continued progress on executing its Next-Gen Network plan.
Sprint completed thousands of tri-band upgrades and now has 2.5 GHz spectrum deployed on approximately 75 percent of its macro sites.
Sprint added thousands of new outdoor small cells and currently has 27,000 deployed including both mini macros and strand mounts.
Sprint has deployed hundreds of Massive MIMO radios, which increase the speed and capacity of the LTE network and, with a software upgrade, will provide mobile 5G service.
Sprint remains on track to launch its mobile 5G network in the coming months in nine of the largest cities in the country: Atlanta , Chicago , Dallas , Houston , Kansas City , Los Angeles , New York City , Phoenix and Washington, D.C. The company has also announced standards-based 5G devices from LG, HTC, and Samsung that will be available soon.
Building a Digital Disruptor
Sprint is leading the U.S. telecommunications industry in leveraging digital capabilities by focusing on three main areas.
Increasing digital revenue through improvement in gross adds and upgrades through digital channels.
Providing intelligent customer experience by leveraging artificial intelligence, analytics, and automation.
Improving digital engagement with the company's in-house digital marketing agency and enhanced app functions.
The company made strong progress on its digital transformation in the quarter.
Postpaid gross additions in digital channels increased nearly 70 percent year-over-year.
About one of every six postpaid upgrades occurred in a digital channel.
Approximately 30 percent of all Sprint customer care chats are now performed by virtual agents using artificial intelligence.
Introduced Apple Business Chat, allowing customers to chat directly with Sprint 24/7 by sending a message through the Messages app on an iPhone and iPad.
Fiscal Year 2018 Outlook
The company continues to expect adjusted EBITDA* of $12.4 billion to $12.7 billion .
Excluding the impact of the new revenue recognition standard, the company continues to expect adjusted EBITDA* of $11.7 billion to $12.0 billion .
The company continues to expect cash capital expenditures excluding leased devices to be $5.0 billion to $5.5 billion.
This content extract was originally sourced from an external website (
Sprint Newsroom
) and is the copyright of the external website owner. TelecomTV is not responsible for the content of external websites.
Legal Notices
Email Newsletters
Stay up to date with the latest industry developments: sign up to receive TelecomTV's top news and videos plus exclusive subscriber-only content direct to your inbox – including our daily news briefing and weekly wrap.