So much for 700MHz; Sweden scraps auction over security concerns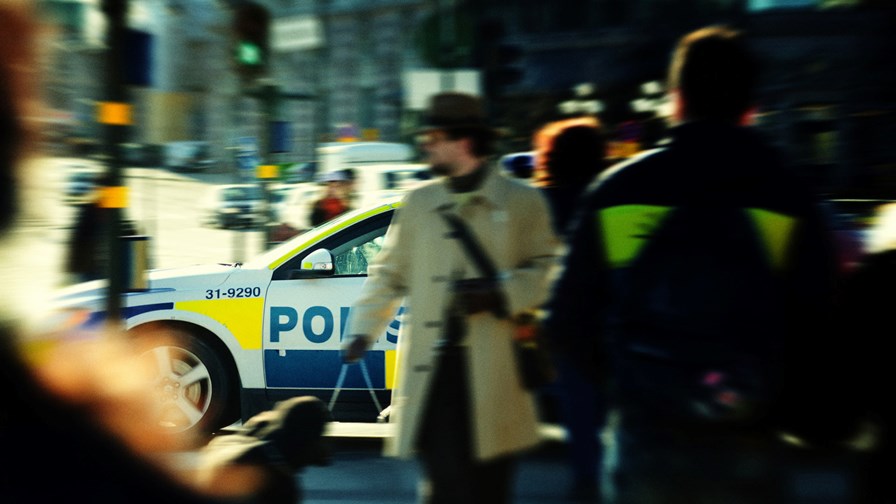 Swedish government calls a sudden halt to 700MHz auction
PTA postpones auction of five new mobile licences
Security Service SAPO warns of foreign ownership issues
Telia says "700MHz band for mobile services is crucial for Sweden"
Well, that was unexpected. We were led to believe that the reallocation of the 700MHz spectrum predominantly used by TV broadcasters would herald a new dawn for mobile operators, providing much needed additional spectrum, especially for rural areas where the higher bandwidths propagate further. It was a win-win situation for all concerned. Except for Sweden.
This week, the Swedish Post and Telecom Authority (PTS) suddenly cancelled the 700MHz auction, revoking a decision made by the Government in 2014 to release the frequency space for other use from April 2017. Instead, the regulator has decreed that the 694-790MHz frequency band should remain available for terrestrial television broadcasting up to May 2018 – and because this frequency range overlaps the 700MHz band earmarked for December's auction, the whole process has been cancelled.
As to why the 694-790MHz range should be subject to this sudden protection, the explanation is rather intriguing.
"The Government has announced that the reason for today's decision is a changed security policy situation and that there is an ongoing investigation into an advanced and secure broadband solution for stakeholders within public order, health, security and defence," said Catarina Wretman, acting Director-General of PTS. "The Government decision has altered the preconditions for the assignment in the 700MHz band in such a way that we cannot implement the auction as planned. We intend to resume work on how the band should be assigned when these preconditions have become clear."
The Swedish Government decided back in February 2014 that the 694-790 MHz frequency space should be available for use other than terrestrial TV broadcasting, citing the opportunities to increase coverage and the data capacity for mobile cellular services. PTS then commenced work on the assignment of 2x30MHz allocations for auction, with five operating licences up for grabs. Not surprisingly, Sweden's mobile operators are livid.
Telia said that the decision "greatly complicates and delays the important expansion of mobile infrastructure", particularly in rural areas. It warns that the consumption of data in mobile networks is increasing by over 80 per cent annually and so it urgently needs access to new spectrum.
"To use the 700MHz band for mobile services is crucial for Sweden to be able to take the next step in the digitalization," said Hélène Barnekow, EVP and Head of Region Sweden for Telia. "Therefore, we regret the Government's decision."
She adds that in Telia's view it is crucial that important public functions have access to future proof communication and the telco welcome that this will be further investigated.
"However, further investigation should not be the reason for stopping the auction of the 700MHz band," said Barnekow. "The mobile operators have shown that they can deliver a secure, cost effective and fast implemented solution for public safety through the commercial mobile networks. It is now important that the authorities, together with the market participants sit down and discuss what solutions there are for the public safety functions."
Playing the national security card
So what happened? The problem is that the band is also being used by certain government agencies (UHF gets a bit fragmented at these frequencies, with civil, military and government agencies all enjoying their particular cut) and getting all current users to sign up to a reallocation plan is never easy. The Swedish press is buzzing about it, with all indications looking like at least one government security agency has refused to budge, at least for now. Playing the "security card" is, unfortunately, becoming a common occurrence, whether or not it is fully justified, and is very hard to argue against.
There's also the suggestion in some Swedish papers that certain government agencies were not too happy about the prospect of Net1 gaining spectrum. Net1 currently operates in the old 450MHz band and is owned by Access Industries, which in turn is owned by Ukraine-born billionaire Leonard Blavatnik.
"The Security Service has previously had objections to such vital infrastructure at risk of ownership that is not suitable for Swedish interests," wrote Åsa Nilsson of the Swedish Security Service, SAPO (the quote has been translated) in an interview with Svenska Dagbladet.
Meanwhile, a million Swedes are reportedly at risk from digital exclusion, with the 700MHz auction the best short-term bet to meeting the government's target of achieving 90 per cent broadband coverage to households and businesses with at least 100Mbit/s by 2020. Or at least it was.
Email Newsletters
Stay up to date with the latest industry developments: sign up to receive TelecomTV's top news and videos plus exclusive subscriber-only content direct to your inbox – including our daily news briefing and weekly wrap.