Mobile is still awesome, just don't rely on lame display ads for revenue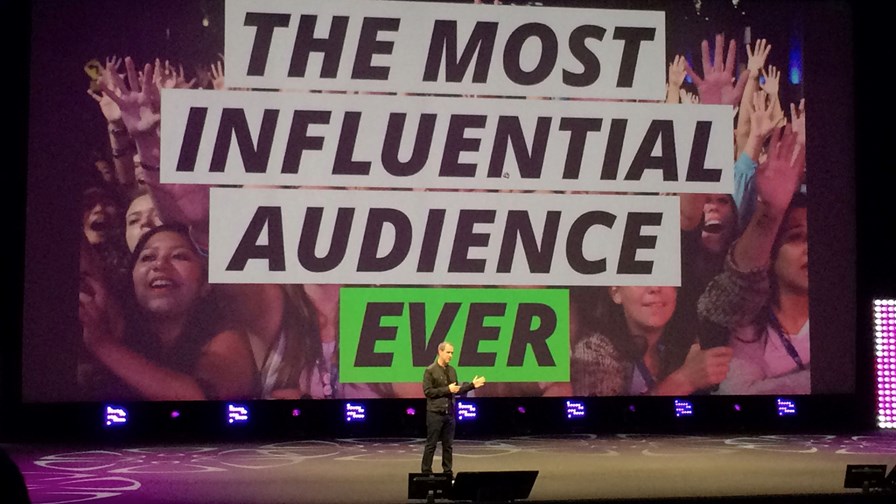 Verizon invests in Gen Z short-form video content company
Believed to be spending $73m on original programming
In-app native advertising fastest growing market for mobile ads
Ad-blockers make the move to mobile
Couple of interesting announcements yesterday that reinforce current thinking towards the monetisation of mobile-first content. All this against a back-drop of a proliferation of ad blockers and general ill-will towards mobile advertising.
The first is the news that US telco Verizon has bought a 24.5 per cent stake in AwesomenessTV, a "multi-platform media company" owned by DreamWorks Animation. Media group Hearst has also bought a 24.5 per cent stake, leaving DreamWorks the majority shareholder in a company valued at $650 million.
In addition to its equity investment, Verizon will engage AwesomenessTV (that really is a cringe-worthy name for a company) to create "premium short-form mobile video service featuring leading talent in front of and behind the camera". The new service will operate as an independent brand, and feature "premium transactional content for a variety of audiences on par with the highest-end content seen on television today".
In other words, Verizon is determined to open up a new revenue line for its mobile investment and wants to control the content rights. It's not a million miles away from what we are seeing with Netflix and the other OTT streaming operations. Netflix realised that it was still beholden to content owners for access rights and terms, which is not only costly but is also a drag on its monetisation strategy. Netflix has drastically reduced the number of movies it offers on its US service recently, whilst investing huge sums in original programming that it can release and schedule whenever and wherever it chooses. Bold, but risky.
AwesomenessTV is very much targeted at a teen audience – or in the words of Marni Walden, EVP and president of Product and New Business Innovation at Verizon, it has "demonstrated an ability to zero in on programming that Gen Z and millennials want to watch". And as we know, this demographic has very different viewing habits to those of its parents and grandparents. It's no surprise that AwesomenessTV started out as a YouTube channels (where it still has over 3.6 million subscribers). On the face of it, it seems a good bet for a mobile operator; who wouldn't want a slice of that action?
But it comes at a cost. According to Re/code's Peter Kafka, Verizon will pay "at least $73 million for video programming" under the deal. The premium content is expected to launch near the end of this year and will be aimed at 18 to 34-year-olds, exclusively to Verizon's US customers. No details on how much it will cost.
"The creation of this new branded service represents a transformational step, not just for AwesomenessTV, but also for the entire mobile video landscape," said Jeffrey Katzenberg, CEO of DreamWorks Animation.
"Our goal is to be the media company of the future, where content and distribution go hand in hand," added Brian Robbins, founder and CEO of AwesomenessTV. "We are now one giant step closer to that future."
Keep it Native
The second related news comes from research firm IHS and Facebook's Audience Network. A new study found that by 2020 in-app native advertising revenue will generate almost 63.2 per cent of mobile display advertising revenue and will amount to $53.4 billion. By "native advertising", IHS means "a format of advertising that takes advantage of the form and function of the surrounding user experiences, all of which are indigenous to the wide variety of mobile devices".
Mobile advertising has grown faster than any other medium in the last four years and is now a significant proportion of online advertising revenue. Yet, just like its desktop cousin, mobile advertising can be a real turn-off for users. Dumb jpegs and pop-up messages are also being blamed by operators as being detrimental to the user experience – what's the point of them investing heavily in infrastructure if content servers slow the whole page loading and operation down to a crawl?
At the risk of nesting one piece of research inside another, it is worth also pointing out unrelated work published this week by Accenture. It found that 83 per cent of its surveyed users (which it described as "screenagers") are unhappy with mobile advertising interfering with their mobile experience. Still, it's good news for Verizon, as 81 per cent of them regularly use their smartphones to watch video. Awesome.
But back to IHS and Facebook… their research found that third party in-app native advertising (native advertising that is operated and served by a third party onto a publisher's inventory) will be the fastest growing format and a key driver of mobile advertising. IHS research shows that it will increase an average of 70.7 per cent a year in terms of revenues to reach $8.9 billion in 2020.
"When analysing mobile advertising revenue, two patterns can be observed," said Eleni Marouli, Principle Analyst at IHS Technology. "Companies which focus on mobile in-app advertising command the majority of the mobile advertising market, and companies which focus on native advertising as a primary revenue stream are the most successful at monetizing through mobile."
She added: "Initially, we saw mobile advertising struggling to match the success of mobile app usage and consumer spending. Now, native advertising is booming. The future of mobile advertising is native."
Meanwhile, security firm Kaspersky Lab have announced a new application for iOS called AdCleaner, which is a free extension for Safari that automatically blocks advertising banners, links and popup windows in web pages opened by the user. Not what advertisers want to hear, but probably sweet music to operators.
"Today's mobile users are accustomed to fast Internet speeds and quick access to information, wherever they are," reads the company's press release, "but sometimes, to get to the information they need, they have to spend time weaving their way through the numerous layers of advertising taking up space on the mobile device's screen, which tend to be small enough as it is."
So who do we believe? Is there still a role for mobile advertising (provided that it is fit for purpose and plays to the strengths of mobile devices)? Or is paid, premium content the way to monetise mobile services?
Email Newsletters
Stay up to date with the latest industry developments: sign up to receive TelecomTV's top news and videos plus exclusive subscriber-only content direct to your inbox – including our daily news briefing and weekly wrap.