Mashing up LTE and WiFi with Licensed Assisted Access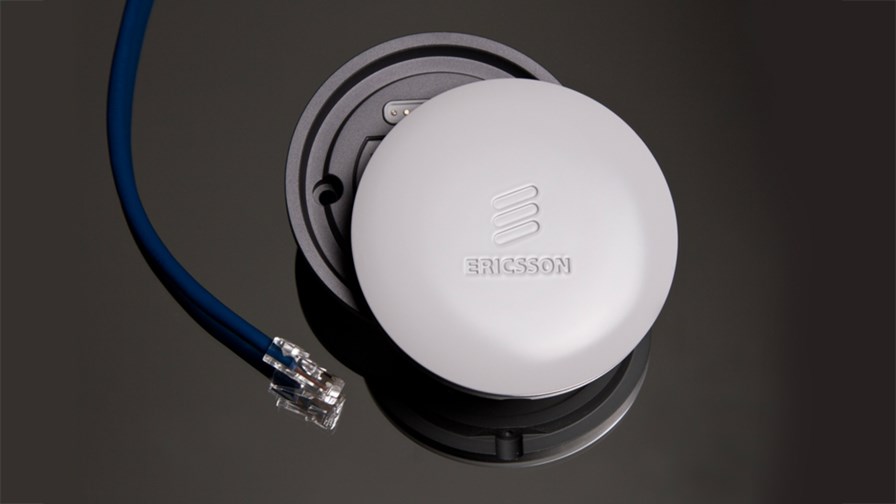 Ericsson is showing off its new small cell technology at CES in Las Vegas this week, to which it has added a technique called Licensed Assisted Access (LAA), emphasising its abilities in aggregating licensed and unlicensed spectrum. The company claims the technology, which enables carriers to share the public 5GHz band with WiFi, will form part of its indoor cell portfolio in the fourth quarter of this year.
Ericsson is effectively setting up a serious base-camp in the 5G foothills and, in common with other players, seems keen to get itself technology-equipped well before those final 5G standards are ground into place.
But this is also a politically tricky area. If viewed with a jaundiced eye, such aggregation technology looks like a power-grab for public spectrum and is bound to be viewed with suspicion by technology companies and networks basing their strategies on WiFi, whose spectrum it will share.
So what is it?
LAA is a technique for co-opting public spectrum in the speedy and currently commodious 5GHz band, to act as an adjunct to conventional cell services. The idea is that 5GHz services will be able to do the mobile data heavy lifting, especially in indoor spaces where it will be deployed on small cells alongside 3G and LTE. The signalling will remain resident on the conventional network but when required it will flip the LTE payload over to the public band to take advantage of the greater capacity available there at 5GHz.
This is a horses-for-courses approach to mixing the technologies effectively, argue its protagonists: lower-frequency licensed bands for reach and wall penetration, public and less robust 5GHz for indoor spaces where, being subject to public spectrum's low power requirements, it can play an appropriate high-speed, short range data-pumping role.
Carriers such as T-Mobile in the US appear to be interested and NTT DoCoMo is already on the case, having worked with Huawei to demonstrate its LAA capabilities.
As for compatibility, Ericsson claims the technology is set up in such a way that WiFi and LAA users have fair and equal access to the spectrum. But there is a gotcha or two lurking.
According to Caroline Gabriel, Research Director at Maravedis-Rethink, using the 5GHz band has issues and not just around possible interference. An allied initiative, LTE-U (unlicensed), promoted by Qualcomm, is now part of the 3GPP Release 13 work and expected to be standardised by early 2016 and even the LAA infrastructure announced by Ericsson likely won't be fully tested and ready for at least a year, so there is a time gap that advanced WiFi in the form of Hotspot 2.0 operating across all the bands will be filling, probably effectively, she says.
"Technologies which allow WiFi hotspots to be managed from their mobile cores address some of the issues of bringing non-3GPP technologies into their mix – offloading low value traffic is fine, but carriers fear losing the ability to monitor and monetize their subscribers once they roam into the unlicensed wilderness. That is starting to be addressed by common management and single sign-off techniques, such as Hotspot 2.0, Next Generation Hotspot and 3GPP work."
Email Newsletters
Stay up to date with the latest industry developments: sign up to receive TelecomTV's top news and videos plus exclusive subscriber-only content direct to your inbox – including our daily news briefing and weekly wrap.