China Mobile: Talking telephone numbers - with lots and lots of zeroes in them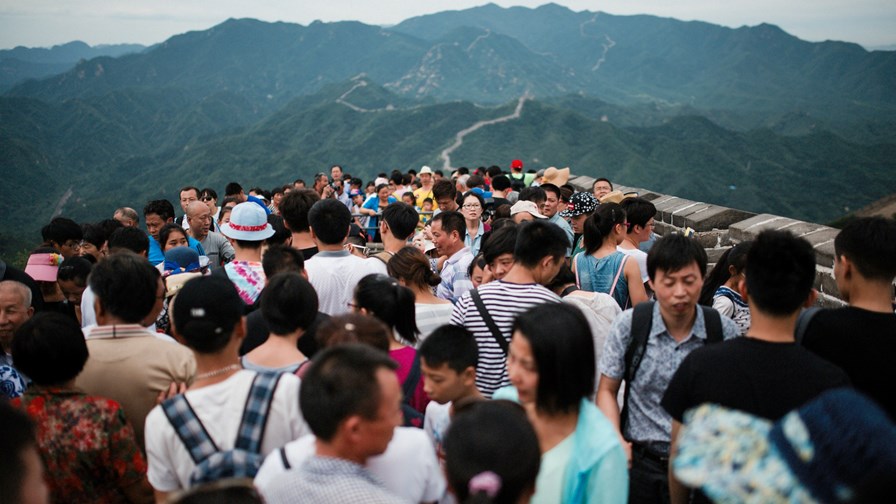 World's biggest mobile telco will have 1.75 billion subscribers by 2020
Covering over 99.2 per cent of entire Chinese landmass; 100 per cent within two years
Contributes more than 27.2 TRILLION yuan per annum to China's economy
Says 5G will fundamentally reshape society
The opening keynote speech of the T M Forum's "Digital Transformation World" here in Nice, France this morning was given by Dr. Li Huidi, Executive VP and Member of the Group Senior Executive of China Mobile, the world's biggest mobile telco by total number of subscribers and the world's largest mobile telecoms corporation by market capitalisation.
In explaining China Mobile's strategy, designed to meet the goals the company has set to be met by 2020, Dr. Li reeled-off an astonishing list of facts, figures and statistics that caused more than a few of the hundreds of delegates assembled in the Apollon auditorium to hear his address to gasp and whistle with surprise at the sheer immensity of the telcos power, reach and ambitions.
Li Huidi's speech took as its subject "Connectivity Accelerating the Digital Economy" and during it he revealed China Mobile's "Big Connection Strategy" that will enable the company to reach the astonishing total of 1.75 BILLION subscriber's across the People's Republic within the next two years. Currently, China Mobile has 887 million subscribers of which 187 million are 4G customers. More than 140 million new subscribers were added to the company's rolls in 2017. It also has 3.31 million stations deployed across the PRC with many more planned to be added to the network by 2020.
Currently, China Mobile covers 99.2 per cent of the Chinese landmass and huge efforts are being made to connect the last few remaining pockets of population in the remotest areas of the country to ensure that by 2020, at the latest, all Chinese citizens and business will have access to and gain benefit from the digital economy. Meanwhile, China Mobile already carries 229 million IoT connections and billions of data points and expects those figures to go stratospheric very soon.
Dr Li added that some 90 million teachers and students in schools, colleges and universities use the China Mobile network on a daily basis to to bolster their education and in excess of 100 million healthcare workers including nurses, doctors, surgeons and clinicians ubiquitously use China Mobile services and applications. What's more, over 200 million farmers the length and breadth of the country rely on China Mobile to help facilitate advancements in agricultural services and the transport industry has a network of more than 36 million vehicles.
Huge effect of a single company on the entire Chinese economy
Such a deep and wide penetration is having a profound effect on the Chinese macro economy. For example, business worth more than two TRILLION renminbi (RNB, the Chinese currency otherwise known as the yuan) per annum is effected via China Mobile cellphones and its network and the company contributed 27.2 trillion to the national economy last year. China Mobile's importance to, and effect on, the Chinese economy is impossible to overstate.
China Mobile is also fully aware of the massive potential of deep convergence within a very wide range of vertical industry sectors and is thus focusing on the development of what it calls the "Industrial Internet" to exploit what it regards as a major opportunity for the company.
In closing, Li Huidi said that while 4G is very important, and has had and continues to have a positive effect on society, it will be 5G that will have the capability fundamentally to reshape it. That is why, he says, "5G and cloud infrastructure is the key to to the successful implementation of China Mobile's Big Connection Strategy" and to that end the operator is, this year, undertaking 5G network field trials in five major Chinese cities including Beijing, Shanghai, and Shenzhen with the intent to be able to deploy and provide "5G at scale" by 2020.
Given that China Mobile continues to grow strongly week-by-week and month-by-month, it would be a very sporting man indeed who would bet against the the company hitting its 2020 targets with comparative ease and perhaps even with a month or two to spare.
Email Newsletters
Sign up to receive TelecomTV's top news and videos, plus exclusive subscriber-only content direct to your inbox.