BT is back, launches BT Mobile with some cheap SIM deals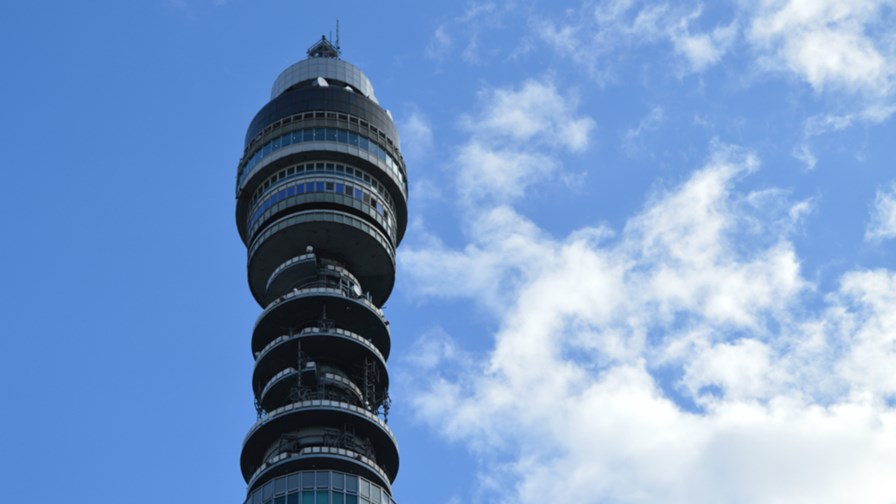 BT has signalled its return to the mobile consumer market by dipping the tip of one of its toes into the water with a simple bundled SIM offer - a move more calculated to meet its self-imposed target to launch into mobile before the end of this financial year. It's just made it.
As expected BT Mobile is, initially, to be run as a MVNO on EE (the network BT is proposing to buy) and it's very much a discount SIM offer stemming from the agreement it signed with EE last year. As BT itself phrases it in the press release - the SIMs are a "reward for its BT broadband customers."
It has unveiled three 'bring your own phone' SIM plans: the entry level offers 500 MB of 4G data, unlimited texts and 200 minutes for £5 a month if you have BT Broadband, £10 a month you don't. There's a 2GB offer with unlimited texts and 500 minutes for £12 for BT customers (£17 for those without) and a top end 20GB with unlimited texts and voice minutes for just £20 (£25 for non BTers).
That shapes up as a reasonable offer in the UK market.
The 'bring your own phone' and buy a SIM approach makes all sorts of sense for multiplay. Mobile phones are highly personal fashion purchases while bundles of TV, broadband and voice are boring old 'Dad' purchases. While the twain can meet it's all a bit awkward and so splitting the SIM from the phone purchase makes sense. BT will sell you a phone as well, if you must, from the BT Shop where it has four 4G handsets, starting from just £99 with a broadband voucher.
The BT move won't set the mobile market on fire immediately, but it does establish BT in the mobile dimension and can be used to give the impression that the ultimate 'multi-screen from a single provider' is nearly here. Indeed BT is already making these sorts of noises. John Petter, chief executive of BT Consumer, wrapped the strands together in the press release:
"We are offering 4G on the UK's biggest network along with unlimited access to the most extensive wi-fi coverage via our 5m BT Wi-fi hotspot network. Plus BT Sport and a discount of up to 50 per cent on your mobile tariff if you are a BT Broadband customer."
Even with 20GB to play with per month, the average customer is unlikely to be able to stream BT sport onto his or her handset via the mobile network for very long. For one thing, EE's 4G isn't everywhere in the UK (it isn't available where I live, for instance) and 3G would surely falter. WiFi is the answer for most people, but then that was available to BT mobile phone owning customers already.
The announcement has been greeted favourably by analysts. According to Steven Hartley, Practice Lead, Service Provider and Markets at Ovum, the fact that most 4G handsets in circulation today are still under contract reduces the pool of potential customers, but he says, the move can be seen as "another salvo in the ongoing BT and Sky battle for sports television supremacy."
That BT Sport content consumed on the mobile network is counted against the user's data allowance (no zero rating… at least not yet) he says is a bit of an inhibitor. Paolo Pescatore, director, multiplay and media, at CCS Insight, thinks "rivals should be threatened by this move and Sky in particular will need to react given how punchy BT's SIM-only deals are. With this in mind Sky may need to launch mobile a lot sooner," he says.
Coleago's managing director, Graham Friend, is less enamoured by the attractions of multi-play which, he implies, is mostly a species of volume discounting - the more services taken, the lower the pricing. "Like most quad play operators," he says, "BT has also heavily discounted, by up to 50 per cent, its mobile offer for existing customers as historically, discounting bundles of fixed line telephony, broadband Internet and television has been the only way to persuade customers to adopt them."
So how might this whole thing evolve and how will the purchase of EE fit in, considering the competition difficulties now confronting the regulatory authorities in the UK? There may be a clue with BT's determination to press ahead with its separate BT Mobile brand as an MVNO.
One possible outcome, it occurs to me, might be for BT Mobile to stay an MVNO when BT buys EE. EE itself would also become an MVNO on its own network while the underlying mobile network would become an infrastructure entity in much the way that Openreach is held by BT and operates now. Accounting separation (and the threat of complete separation) would give any MVNOs the regulator may insist be established, a better chance of survival and mobile competition a better chance of surviving too.
Email Newsletters
Stay up to date with the latest industry developments: sign up to receive TelecomTV's top news and videos plus exclusive subscriber-only content direct to your inbox – including our daily news briefing and weekly wrap.