Broken Windows: Microsoft isn't big in mobile, so why did the analysts get it so wrong?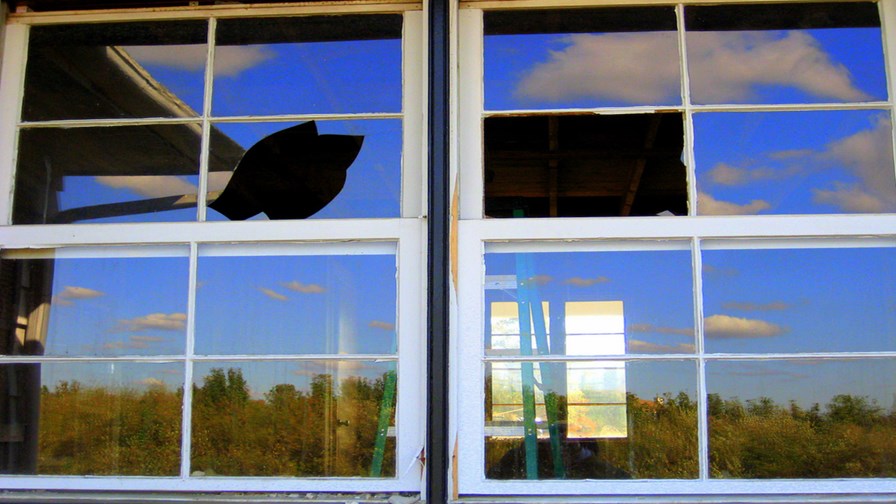 In the wake Microsoft's latest results many voices (and not just its competitors) have been calling the end of Microsoft's Windows 10 Mobile ecosystem. Can it possibly recover from what were revealed recently as desperately poor sales figures for Microsoft's smartphones? And not just smartphones. According to Canalys, whose numbers are just released, Microsoft's share of the broad mobility market (tablets, phones, two-in-ones and notebooks) is now just 12 per cent as its shipments fell by 9 per cent in 2015. Alphabet (Google licensees) bagged 70 per cent and Apple 17 per cent.
And then there's notebook computers. While Microsoft wallowed, its (other) arch competitor, Alphabet, saw shipments of its Chromebook notebook increase by 22 per cent in 2015 while the number of 'conventional' notebooks shipping without Windows is increasing as users take one of the more cost-effective options, like Ubuntu.
Like many others, Canalys thinks the future for Windows 10 Mobile is now in question. "Microsoft desperately needs to attract high-profile OEMs and generate consumer pull," it says. "'Creating a premium Surface Phone might generate some buzz about the platform, but it will be risky and repeating what it has achieved in the tablet space will be tough… it must get OEMs to buy into a platform in decline as well as convince consumers to switch from an iPhone or high-end Android."
As the device market flattens and some bits of it go into decline, Canalys points out that Microsoft has taken the biggest hit.
The historical figures are bad enough, but one research firm, IDC, fingered Windows Phone as a prime reason for what it predicts will, as we wrote last month, "be a slowdown in global smartphone sales this year. The firm expects growth to drop to single digits for the first time, with growth of 9.8 per cent to reach a total of 1.43 billion units for the year." And the trend will continue through to 2019 - as a result IDC has had to trim its forecast for Windows Phone shipments as well as the other 'alternative' platforms (non Android and iPhone). Essentially the also-rans are being rubbed out and Google and Apple are increasing their share - although the overall market growth won't be what it was.
But hang on just a minute. Let's rewind
As we remember it, it wasn't supposed to be like this. These are the some of the same analyst firms that hyped up Microsoft's mobile prospects in the first place, predicting what we at TelecomTV thought at the time were ludicrously high sales projections.
Based on what? It can't have been based on user sentiment which was overwhelmingly unimpressed by what was seen as Microsoft's Johnny-come-lately foray into a market which was already nicely under way, thanks very much.
Yes, there were and still are highly vociferous Microsoft supporters who claimed (and still do) that the platform is very good and it's baffling that the products haven't taken off as they should have done. It's a case of "Infamy, Infamy, they've all got it in for me" (to quote the late, great Kenneth Williams).
But asking around at the time - talking to Android licensees and Apple adherents - convinced me that the vociferous supporters were just wrong. Windows Mobile (whatever it was going to be called) wasn't going to be a huge hit.
But back in 2011, as Microsoft readied itself for one of its big mobile pushes, none other than IDC itself predicted that by the end of 2015 (yes, about now), Windows would occupy the number 2 spot in the smartphone market behind Android but comfortably ahead of Apple and RIM (now Blackberry). In short, according to the early hype, we should now be knee-deep in Lumias.
So why were they so wrong? There are two possibilities and perhaps a blend of both is the answer. Those initial projections can only have been made after multiple briefings from Microsoft about how much effort (technical and marketing) was going to be put into the platform. Repeated and highly professional presentations can just wear down your intellectual defenses and engender a sort of IT market 'Stockholm Syndrome'.
But most of all, given Microsoft's corporate confidence, it's very difficult for financially reliant organisations not to share its general outlook. An advisory role can become a bit of an echo-chamber, with both sides telling each other what they want to hear.
Email Newsletters
Stay up to date with the latest industry developments: sign up to receive TelecomTV's top news and videos plus exclusive subscriber-only content direct to your inbox – including our daily news briefing and weekly wrap.