As mobile usage continues to grow, telcos advised to abandon their restrictive data caps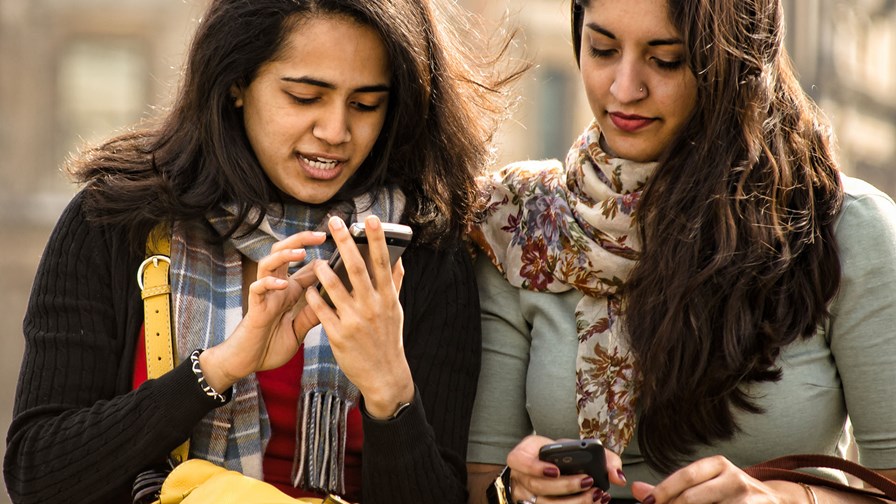 Global mobile data traffic to reach 173m terabytes in 2018
5.1bn 3G and 4G data connections by 2018
US users stream 17.4 minutes of video per session over cellular
China Mobile top ranked operator investor
The mobile juggernaut shows no signs of slowing down. Good news for service providers in terms of revenue growth, but even better news for vendors who will be selling network upgrades to cope with this traffic surge – which then leads to bad news for service providers as they continue to struggle with profitability.
A new study from research group Gartner shows that global mobile data traffic is set to reach 52 million terabytes in 2015, an increase of 59 per cent from 2014. The rapid growth is set to continue through to 2018, when mobile data levels are estimated to reach 173 million TB. 3G and 4G data connections will grow more slowly, from 3.8 billion in 2015 to 5.1 billion in 2018, as users switch from slower 2G connections and consume more mobile data.
Gartner's advice to service providers: rethink your data caps to meet consumer needs and win market share.
"Germany and the U.S. provide two distinct mature markets from which we can make good comparisons about service provider strategies and their impact on broader consumer behaviour," said Jessica Ekholm, research director at Gartner. The survey showed that German users are more restricted by their data plans, and are therefore less likely to watch videos or consume large amounts of data via cellular networks compared to the US. This means less revenue per user in Germany.
"The key to obtaining long-term revenue growth for service providers is how effectively they can market and sell the value of more expensive high-cap or unlimited data plans to their customers," said Ms. Ekholm. "The evidence is that once customers commit to a larger plan, their usage habits change significantly, resulting in longer-term revenue benefits for service providers. This shows evidence of pent-up demand and an opportunity for those service providers able to create the right package."
Thirty-eight percent of German respondents said they only get 500MBs with their monthly data plan, consequently Germans stream on average 10.6 minutes per cellular video session compared with 17.4 minutes for US users – who felt less constrained by their data plans.
"Contract plans that single out video traffic to allow users to reach a certain cap (without touching their contract data cap) will increase usage and revenue for service providers and meet consumer demand for more mobile video," said Ms Ekholm.
Global operator rankings
Another report released this week by analyst firm Ovum provides details of the number of proportionate subscriptions per mobile operator – proportionate in that it tallies equity investment with last-quarter subscriber data, so these are not absolute subscriber numbers,if you follow... It ranks China Mobile in first place, Vodafone in second, and India's Bharti Airtel in third as the three largest mobile operating groups in the world.
As China Mobile, with 633 million proportionate subscriptions at the end of Q1 this year, and China Unicom, with 299 million, only operate in China, Vodafone and Bharti Airtel are the largest and second largest international mobile operating groups in the world. At the end of Q1, Vodafone had 408 million proportionate subscriptions and Bharti Airtel had 314 million.
Merger and acquisition activity in the global telecoms market has fallen in recent years, from a high of 67 transactions in 2007 to 21 transactions in 2014, as the sector has become more competitive and mature, leaving investors with fewer funds and less incentive to make acquisitions. Many operators have also been spending heavily on next-generation fixed-line and 4G networks.
"Bharti has successfully moved itself up from being sixth in the rankings of the top 10 global investors in 2010 to third by the end of Q1 through its focus on investing in emerging markets which it believes have the potential to develop its brand and see strong growth," said Mai Barakat, Senior Analyst, Middle East and Africa, Telecoms at Ovum.
Bharti Airtel's telecoms investments cover 20 countries in Asia, Africa, and Europe, and most recently it signed a definitive agreement in September 2014 to acquire Essar Telecommunications in Kenya. Vodafone maintained its position as the second largest global investor over the last five years, with its main investments in Africa and Europe. America Movil and Telefonica at the end of Q1 ranked as the fifth and sixth largest mobile operating groups respectively. The most significant M&A activity in 2015 to date (up to the end of Q1) was the sale of Global Telecom's 96.81 per cent stake in Orascom Telecom Algeria, known as Djezzy, to the Algerian state for $2.6 billion.
Email Newsletters
Sign up to receive TelecomTV's top news and videos, plus exclusive subscriber-only content direct to your inbox.