A dangerous strategy: New CEO of Sprint to fight on three fronts simultaneously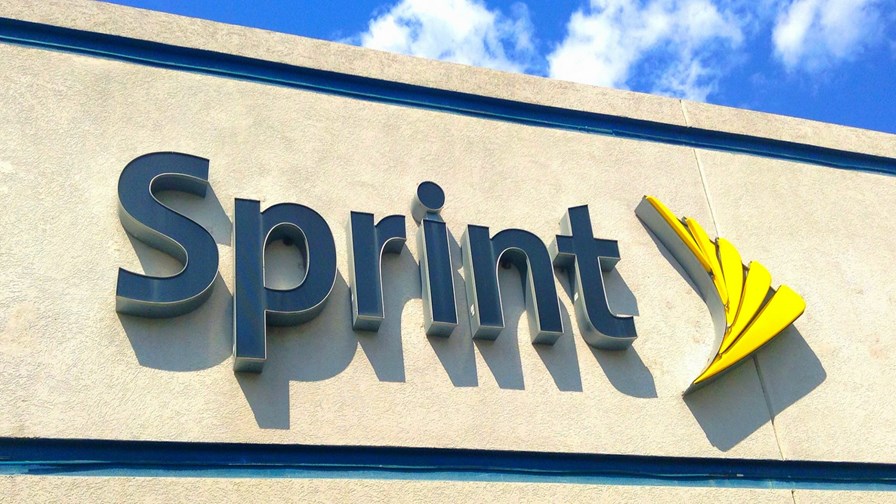 Marcelo Claure, the new head honcho at US operator Sprint, is wading into his job like a Bolivian Erik Bloodaxe, laying waste to everything around him. He says he's going to grab back the market share Sprint has lost by cutting prices to subscribers, making significant improvements to the company's network and slashing cost (and jobs) - all at the same time.
It was announced that Mr. Claure, the founder of Brightstar Corporation, would succeed Dan Hesse as CEO os Sprint on August 6, which, not so coincidentally is Bolivian independence day. He took over operationally a week ago today, on August 11, 2014, and has since been rampaging around like a bull in a china shop.
Those of you with good memories may also remember that Marcelo Claure is a founding member of the 'One Laptop Per Child' organisation fronted by Nicholas Negroponte. The idea was to provide the world's poorest and most deprived children with first-class educational opportunities via a utilitarian, ruggedised and cheap laptop computer that would cost less than US£100 each to manufacture and ship. The initiative, whilst laudable and welcome, has been less of a global success than had been anticipated, mainly because of the advances in mobile technology made whilst the 'One Laptop Per Child' concept was being defined, refined and then re-defined again.
Disruption - everywhere
Mr. Claure says that he will, this very week, introduce new subscriber tariffs that will "significantly disrupt" the US telecoms market. It is thought that he will as the basis of the new pricing model exploit the recent example of T-Mobile USA which broke the stagnanting US mould by making genuinely meaningful changes to its rate plans over the course of the past twelve months. By so doing, T-Mobile USA managed in Q1 alone this year, to add 2.4 million new customers to its subscriber rolls in a crowded and saturated market. The strategy was instrumental in a year-on-year 47 per cent increase in revenues.
Sprint's very evident Achilles heel is its network. It has been very slow in deploying its much-vaunted LTE service and scores badly on every index of customer satisfaction in the US. Indeed, even the Chairman himself, Masayoshi Son of Sprint's parent company, Softbank of Japan, is on public record as having described Sprint's network as "horrible".
Until very recently, Son's solution to the problem was to acquire T-Mobile USA, the fourth largest US carrier, but that plan was dropped (also on Bolivian independence day) in the face of hardening regulator resistance.
That's not to say a deal of some sort won't be done in the future but for now any takeover is dead in the water because the US regulator is determined to maintain the fig leaf of active competition (and that is what it is) by ensuring that the US retains four big wireless carriers.
Dan Hesse, who had been Sprint CEO since 2007, tried to propel Sprint into the 21st century by undertaking a massive overhaul of the company's ageing and deteriorating network but came under sustained critical attack when the 'rip-out and replace' strategy caused cell sites repeatedly to fail with the result that the steady trickle of customers churning-away from Sprint increased to a torrent.
Saving now to spend now
In a message to Sprint's nervous employees, Marcelo Claure said, "When you have a great network, you don't have to compete on price but when your network is behind, unfortunately you have to compete on value and price and that is what we will do."
He added that harsh economic reality requires him to make a list of "must haves" and "nice to haves" and then make difficult but necessary decisions accordingly. In other words, there will be job cuts at Sprint and they will be deep.
So, job losses are inevitable if, at this stage, yet to be quantified. Mr. Claure says that once the new tariff is operational he will, next week, turn his immediate attention to infrastructure and wireless spectrum holdings with the intent of ensuring that Sprint has the best mobile network in the US. That's a tall (and expensive) order.
Marcelo Claure concluded, "I want to make sure we're the incumbent challenger I don't want the status quo." There won't be much need for him to a worry on that score. Whatever happens the status quo isn't an option in the dog-eat-dog world of US wireless.
Email Newsletters
Sign up to receive TelecomTV's top news and videos, plus exclusive subscriber-only content direct to your inbox.