Worldwide ad tech market highly fragmented but still worth chasing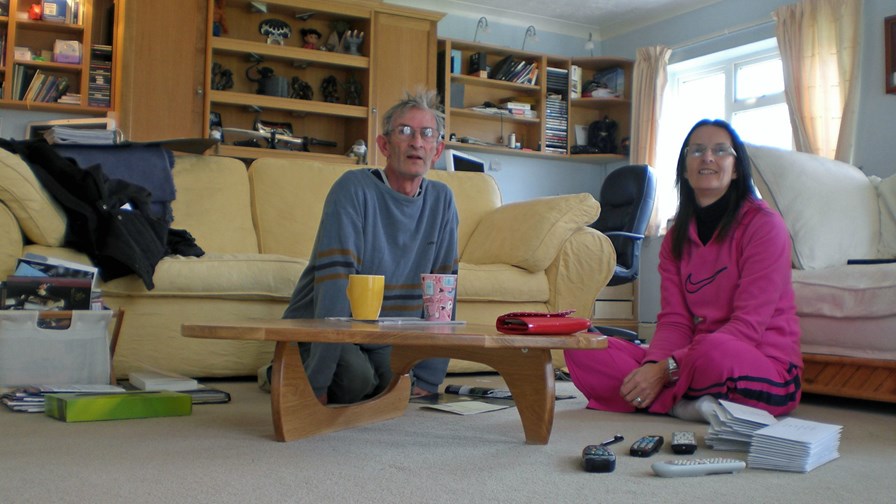 The TV industry is trying to tackle 'addressable TV advertising, but needs to find a way to bring together data
IDC says Worldwide ad tech market still highly fragmented despite intense M&A activity
Criteo was the top vendor in 2017 with a 7.4% share of revenues, followed by Google with 6.5% share
The television industry is still finding its way into the concept of 'Addressable TV advertising'. In other words, applying the same sort of techniques that the likes of Google and Facebook (and others) have pioneered online, to build an understanding of its TV audiences, not just as an aggregated whole, but right down to individual households and their collective likes and wants.
With enough data TV practitioners hope they'll be able to show different ads to different households depending on their collective and, where possible, individual profiles.
Speaking at this week's IBC in Amsterdam, ad tech company Gracenote's Managing Director for Personalisation, Jason Bolles, said that while there was lots of big data being used to enhance TV, the question was, "How do we bring that together to provide services across all platforms, to grab the data and put it together in one big format? We need to be able to calibrate big data with panel data to make sure we have accurate measurements."
So while the TV broadcasters don't yet have their addressable TV audiences, the overall ad tech market remains an attractive growth opportunity for the companies that can figure out a cunning approach.
IDC on the worldwide ad tech market below
Worldwide ad tech market still highly fragmented despite intense M&A activity, continuing strong growth spells opportunity, according to IDC
FRAMINGHAM, Mass., September 18, 2018 – In spite of ongoing intense mergers and acquisitions activity, the advertising software market is still highly fragmented. According to a new market share report from International Data Corporation (IDC), the top 15 vendors represented less than 40% of the overall market in 2017 with a multitude of small, specialized vendors with limited revenue making up the rest.
Criteo was the top vendor in 2017 with a 7.4% share of revenues, followed by Google with 6.5% share. A little farther behind is MediaMath, with a 3.9% share, followed by Adobe (3.0%), AppNexus (2.9%), AdRoll (2.4%), and The Trade Desk (2.0%), after which begins the long tail.
Advertising technology is also a market that is still rapidly growing and will continue to do so for the foreseeable future. The overall market for advertising software grew at 38% year over year from $9.2 billion in 2016 to $12.7 billion in 2017. At these spending levels, advertising technology sales stood for 4.7% of total ad sales (2017), up from 4.0% (2016). We expect this share to grow to 7.8% by 2022 as the industry's push for advertising automation continues and the overall volume of spending on advertising continues. The transition from traditional TV advertising to digital video advertising, specifically connected TV advertising, will be the one major driver of future growth.
"The ad tech segment is still very fragmented," said Karsten Weide, program vice president, Media & Entertainment at IDC. "This means there is a lot of opportunity for acquisitions, but also for growth."
These are the findings of IDC's latest research on the advertising technology industry, as outlined in the reports Worldwide Advertising Software Forecast, 2018–2022 (IDC #US43940218) and Worldwide Digital Advertising Software Market Shares, 2017: Despite Intense M&A Activity, Still a Fragmented Market (IDC #US44240218). All vendor numbers are net revenue, excluding media sales and professional services. Estimated numbers are based on public filings, public company statements on revenue, acquisition valuations, and other considerations. The vendor market share document does not take into account data vendors as they are not technology vendors in the strict sense of the word, even if they were part of IDC's underlying ad technology software forecast. It should be noted that a lot of advertising technology that comes to bear in transacting digital advertising is not paid for, but is priced into media sales, and is therefore not represented either in the advertising software forecast nor in this document.
This content extract was originally sourced from an external website (
IDC
) and is the copyright of the external website owner. TelecomTV is not responsible for the content of external websites.
Legal Notices
Email Newsletters
Sign up to receive TelecomTV's top news and videos, plus exclusive subscriber-only content direct to your inbox.