Will AT&T's new video service catch a streaming cold?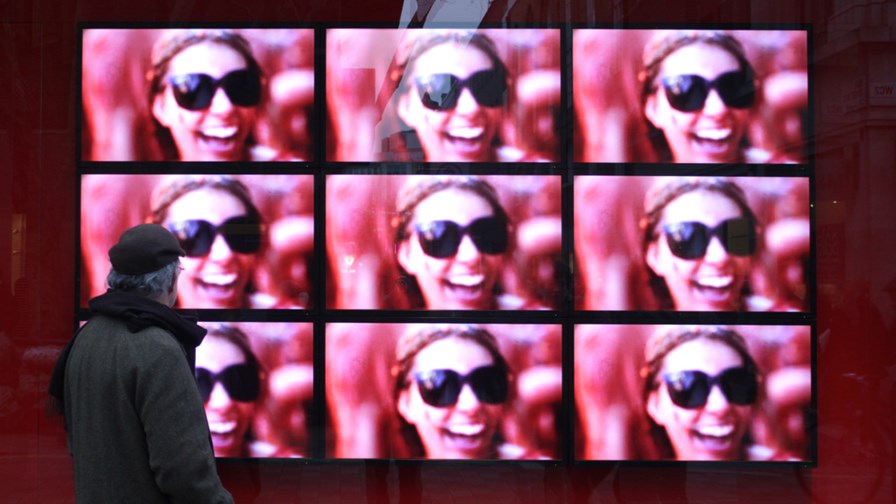 Attempt to capitalise on Time Warner content to compete with OTTs
"Compelling and competitive". Aren't they all?
"Genre-defining" direct-to-consumer service that doesn't define genre
Won't be available until Q4 2019 - at the earliest
Remember as far back as four months ago? When June was bustin' out all over, the corn was a high as an elephant's eye and AT&T splashed US$84.4 billion on the acquisition of Time Warner? At the time the telco said it had spent several king's ransoms (and a bit of chump change to boot) so that it could quickly get into the streaming market and compete head-to-head with with the mighty Netflix, Amazon Prime Video and other big OTT players.
Then everything fell into a summer langour and we heard no more about the deal until the season of mists and mellow fruitfulness was upon us. Late last week, even as Halloween pumpkins ripened on the vine, a leaked memo intended solely for corporate consumption revealed that the 'big plan' is to launch a new "genre defining" direct-to-consumer streaming service, which, on closer examination, looks little different to existing streaming services as exemplified by the likes of DirectTV (which AT&T already owns) or as long-planned by Disney.
The fact is that the genre has already been well and truly defined. The model that has found favour amongst service providers of all stripes, and also on Wall Street, is that the money is in both owning and distributing content. Not for nothing has the value of Netflix stock risen by 80 per cent so far this year. That's why AT&T's initiative looks to be a very similar service to others, differentiated - if that's the word, by (possibly) a few technological tweaks and a good portfolio of existing content.
It takes time to realign a monolith. Look at Stonehenge. It still isn't finished
The move is also another example of just how long it takes for an old-fashioned monolithic telco to turn itself round and introduce new services as fleeter-footed competitors run rings around them. Like Disney's much-vaunted new service, AT&T's will not be available until 'sometime' in Q4 2019 at the earliest. Quite what the on-demand streaming landscape will look like by then is anyone's guess, but, given the febrile state of the market, AT&T's OTT rivals are unlikely to spend the next 15 months treading water.
Buying Time Warner provided AT&T with access to an enormous back-catalogue of media and entertainment content including HBO, CNN, the Cartoon Network and rights to important sports leagues and matches and other third-party licensed content.
Speaking at the 'New Establishment Summit' in New York last week, John Sankey, the CEO of WarnerMedia said, "This is another benefit of the AT&T/Time Warner merger, and we are committed to launching a compelling and competitive product that will serve as a complement to our existing businesses and help us to expand our reach by offering a new choice for entertainment with the WarnerMedia collection of films, television series, libraries, documentaries and animation loved by consumers around the world."
He added, "We expect to create such a compelling product that it will help distributors increase consumer penetration of their current packages and help us successfully reach more customers." That's as much as has been revealed. Mr. Sankey would not be drawn on the likely cost of subscriptions to the new services, what content will be available to which tiers of customers or why it is taking so long for the new service to be introduced.
One things for sure though, subscriptions are likely to be significantly higher than to services such as HBO NOW that currently costs $15 a month. Furthermore, simply owning some admittedly compelling extant Time Warner content will not be enough keep the new service competitive with big rivals. Look at this for an example of the mountain that AT&T will have to climb: Netflix currently spends $8 billion a year on content and intends to spend more, WarnerMedia spends $2.5 million.
Another reason why AT&T is taking so long to make its great leap forward is that although the telco now has access to masses of Warner content, WarnerMedia has, for years past, made a lot of money from licensing that content to OTT service providers. Before AT&T can do what it likes with the content, it will a have to wait for existing licences to expire,which could take quite a few years, and, of course, it will lose lucrative licensing revenues when the deals run out.
And then, of course, there is the little matter of the US Department of Justice's ongoing effort to overturn the legal ruling that let AT&T acquire Time Warner in the first place. Who know's where that could lead? It's long and winding road to Q4, 2019 and there are lots of potholes along the way.
Email Newsletters
Sign up to receive TelecomTV's top news and videos, plus exclusive subscriber-only content direct to your inbox.