UK TV viewers mostly stream trad programming - and they're doing more of it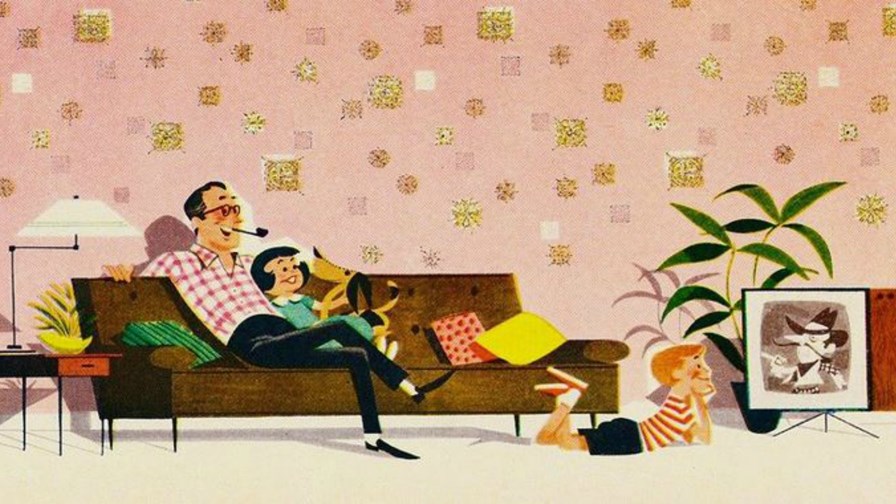 The streaming trend is still on the up in the UK

But there are some surprises

Plus viewers still find it hard to find exactly what they want
Good news for telcos looking to Internet streaming as the way forward for their media strategies. We've reported and interviewed about the technical underpinnings, but the big issue here is surely viewers' habits and expectations. How do these encourage or dampen business models built around streaming?
The good news for UK current or future streaming content providers is that nearly a third (30%) of UK households say that streaming is the way most TV and films are already viewed at home and that figure rises to 64 per cent for 18 to 24 year olds.
That's according to 'Decoding the digital home 2019' informed by a survey of 2,500 UK consumers and conducted by Ernst & Young. It says marketing campaigns by global streaming providers, combined with popular high-quality local content, has helped power the uptake of streaming services across all age groups in the UK.
Streaming is employed to watch the old favourites
One interesting trend is that the uptake of streaming is not necessarily to seek out new types of content. Rather, it's being employed to watch the content people already know they like, but at a time to suit them.
"Over half the households surveyed (51%) say they mainly watch TV programmes from the five traditional UK free to air channels and, despite the range of content options on offer, the popularity of the incumbent channels is even greater than it was in 2017 (up from 46%)," according to the survey report.
According to Martyn Whistler, Global Lead Media and Entertainment Analyst at Ernst & Young (EY): "It's no surprise the UK is becoming a nation of streamers, but our research shows just how enthusiastically households have embraced it. Over the next 12-18 months we will see the launch of new streaming services to further sate the UK's appetite for content. In addition, younger age groups look to continue that trend with 63% of 18-24 year olds believing they get better value from their streaming services than from pay-TV.
Whistler says the research shows that the popularity of UK's TV programming is undiminished, with viewers watching them more now than in previous years. The traditional channels, he says, are still the bedrock for household viewing and demonstrate the creative strength of the UK.
Difficult to track content
EY thinks the enduring popularity of traditional channels alongside the mix of new services and formats is causing confusion and leaving consumers frustrated about tracking their content choices. Nearly a quarter (24%) of all households find it difficult to track content across services, platforms and apps, and that figure rises to 39% for younger viewers.
Martyn Whistler adds: "Big budget investments in content seem to be paying off. Major streaming services are spending millions per episode on original series. It's great news for content producers and it's no surprise that audiences increasingly appreciate the quality on offer. But it puts pressure on traditional content businesses, which don't have the same budgets and need to find new and innovative ways to compete."
EY reckons that with the rise of streaming services, alongside traditional broadcast models, there is a distinction in the mind of consumers on the amount of advertising they are willing to experience on different platforms.
Leading streaming services are less reliant on advertising, or avoid it entirely, and this is reflected in consumers' attitudes. Thirty-eight percent of households are much more willing to put up with adverts on broadcast television than streaming services, and this figure jumps to 54% for those aged 18-24 years old.
Paying extra for no ads
In addition, as traditional channels evolve their streaming platforms they can also take hope from audiences' willingness to pay a premium to stream catch-up TV without advertising. At the right price point, 18% of households agree that they would pay a premium to stream catch-up TV without advertising, up from 16% in 2017.
Hmm. Expressing a willingness to pay more in answer to a survey question is one thing, actually paying up when the moment comes is presumably quite different. Also, it's fairly clear that much of impetus to adopting streaming services is to try to avoid paying more for ever-larger bundles of pay TV. Providers, clearly, would like to come up with services that over time get viewers to pay more. In this unequal struggle they will no doubt succeed.
EY thinks AI could be key in getting the right content to audiences. Praveen Shankar, EY's Head of Technology, Media and Telecommunications for the UK & Ireland, says the survey demonstrates that audiences are struggling to keep track of their favourite content across various platforms and they are confused by the choices available to them.
Technology, Media and Telecoms (TMT) companies need to move away from programme guides and big budget marketing and build artificial intelligence (AI) enabled recommendation engines to push content. This will improve user experience, reduce costs and maximise assets, claims Praveen.
Decoding the digital home 2019 is the first in a series of findings from EY's annual research into household attitudes and habits towards technology, media and entertainment and telecommunications (TMT) products and services within the home. The insights come from the online survey of 2,500 UK consumers, conducted in September 2018.
Email Newsletters
Stay up to date with the latest industry developments: sign up to receive TelecomTV's top news and videos plus exclusive subscriber-only content direct to your inbox – including our daily news briefing and weekly wrap.