SK Telecom in talks with cableco Tbroad as it looks to maintain its media momentum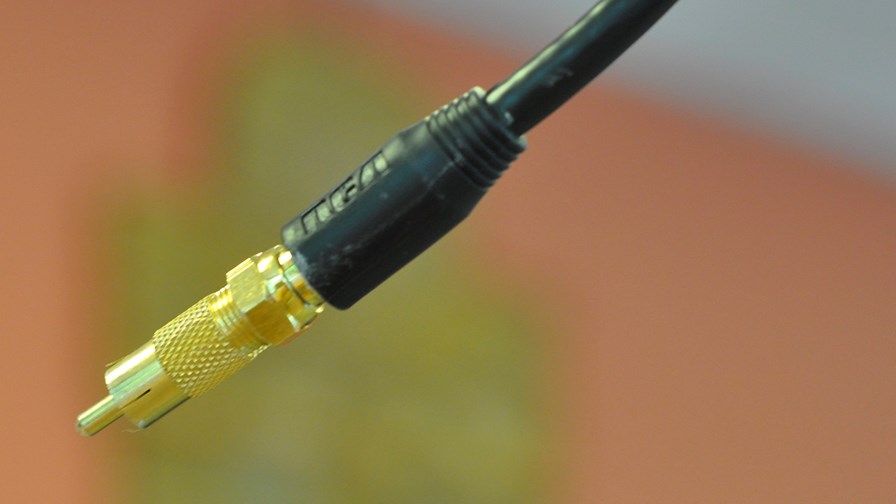 Deal would boost Korean operator's pay-TV base by 7.6 million
Offensive measures necessary after LG Uplus snaps up CJ Hellovision
TV one of the brightest jewels in SK Telecom's digital services strategy
Why are operators in one of the world's leading 5G markets scrambling for cable assets?
SK Telecom is in talks to acquire cableco Tbroad, as the South Korean operator looks to stay in touching distance with KT and LG Uplus in the TV market, and offset the pressure on mobile revenue.
The Korea Herald reported this week that SK Telecom wants to merge its SK Broadband unit with Tbroad, one of the country's largest cable TV providers. The operator declined to share specific details, making the usual caveats that negotiations are at an early stage. If the deal goes ahead, it would add 7.2 million customers to SK Telecom's pay-TV base.
This could prove to be a crucially important piece of business for SK Telecom, given that last week Uplus struck an 800 billion won ($710 million) deal to buy Tbroad's bigger rival, CJ Hellovision (stock exchange filing in Korean).
According to government-compiled stats cited in the Korea Herald report, buying Tbroad would help SK Telecom close the gap on KT, which has just shy of 10 million cable TV subscribers, and keep pace with Uplus, which stands to gain 7.8 million subscribers from the Hellovision deal.
A few years ago, SK Telecom tried to acquire Hellovision for itself, but was stopped in its tracks by the antitrust watchdog. The regulator has since softened its stance against such deals, and no doubt SK Telecom going for a smaller player in Tbroad will also go in its favour.
More than a digital dalliance
Buying Tbroad would accelerate SK Telecom's growth in digital services, where it focuses on three verticals: media, security and commerce.
Media is one of the fastest-growing areas of business for SK Telecom, driven by the popularity of its IPTV service, which generated fourth quarter revenue of KRW374.4 billion ($332.4 million), up 29.1 percent year-on-year. It also added 70,000 subscribers, giving it 4.73 million in total.
The performance of SK Telecom's media business helped to limit the decline of SK Telecom group's 2018 revenue to 3.7 percent, offsetting the impact of falling mobile service revenue, which shrank by 7 percent last year.
"Despite the environment in which a decline in revenue was inevitable due to lower MNO revenue, growing new ICT businesses such as media and security made up for the fall," noted SK Telecom CFO Poong Young Yoon, during the company's most recent investor call.
With figures like this, it is easy to see why SK Telecom is interested in further strengthening its position in the TV market by acquiring a player like Tbroad.
Waiting for the windfall
The Uplus/Hellovision deal and the SK Telecom/Tbroad talks beg the question: why are operators in one of the world's most advanced mobile markets scrambling for cable assets?
All three operators switched on their commercial 5G networks in various major cities late last year, and while services are currently limited to enterprise customers, it still places South Korea at the vanguard of next-generation mobile technology.
The fact that cable networks, with the content that comes with them and the route they offer directly into customers' homes, are proving so appealing to these mobile operators implies that they don't expect 5G to spark sudden growth in mobile revenue, much less upend the cable TV market.
SK Telecom's three digital pillars
When it comes to digital services, SK Telecom is banking on media, security and commerce, and the intersections between these three verticals and telecoms services – particularly 5G and IoT – to be its growth engine.
To that end, it has brought new services to market, established partnerships, and made strategic acquisitions in adjacent sectors.
"In 2017, SK Telecom laid the groundwork to become a new ICT leader to bring about changes of the future, to go beyond Korea's No.1 telecommunications company," said Jung Ho Park, president and CEO of SK Telecom, in the company's most recent annual report. "We have enhanced our business models in areas such as media, IoT, and AI through collaborations with external partners to create a growth ecosystem which will provide joint growth for everyone."
Recent milestones:
February 2019
Reveals it is in talks to acquire local cableco Tbroad
September 2018
Separates e-commerce platform 11st from SK Planet, and secures external funding to turn it into a standalone entity
June 2018
Strengthens music platform business with $9.3 million investment in mobile media company MakeUS
May 2018
Agrees KRW702 billion deal to acquire Korea's second-biggest security services firm, ADT Caps, and merge it with its NSOK subsidiary
February 2018
Shows off 'Oksusu social VR', enabling users to engage with content and interact with one another inside a virtual world
January 2018
Partners with entertainment agencies Big Hit Entertainment, JYP Entertainment, and SM Entertainment to collaborate on B2B and B2C music-streaming services
Email Newsletters
Stay up to date with the latest industry developments: sign up to receive TelecomTV's top news and videos plus exclusive subscriber-only content direct to your inbox – including our daily news briefing and weekly wrap.