Goggle-eyed Brits happy to pay for Internet-streamed TV content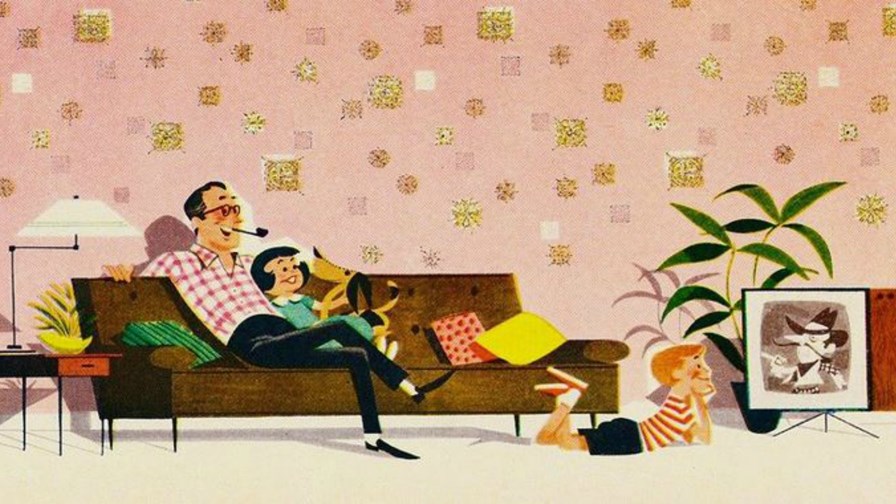 100 per cent of households with children now have Internet access
Demographics changing as older (and wealthier) audiences take to streaming content
Demand for higher quality series puts pressure on content providers
Surprise, surprise. Men play more video games than women
New figures released by Britain's Office for National Statistics (ONS) shows that more and more UK households are paying for more and more Internet-streamed content; films, TV programmes and series. The 2017/2018 annual "Internet Access and Use" report from the ONS show that 50 per cent of British adults now routinely access the likes of Amazon Prime, Netflix, Now TV and other paid-for commercial Internet streamed services. Last year (2016/2017) that figure was 33 per cent.
Internet access is ubiquitous in the UK but, despite all the PR hot-air about connecting the electronically-disenfranchised populations of Britain's remote rural areas (and there a still quite a few of them despite the fact that the British Isles are small in geographical terms), the percentage of Internet-connected households remains stubbornly stuck at 90 per cent. It was the same last year and the year before.
What has increased is usage. The ONS report shows that 86 per cent of those over the age of 16 use the web to access video content every day. Last year that figure was 80 per cent. That is significant but even more so is the fact that 100 per cent of households with children up to the age of 18 now have Internet access. Yes, every single one of them.
Since the 2016/2017 report, various Internet-based activities show big gains. For example, 69 per cent of households now subscribe to some form of Internet banking, up from the 60 per cent reported a year earlier. The sale by households of goods and services via the web is also becoming increasingly popular. Those exhibiting their entrepreneurial bent increased from 18 per cent last year to 25 per cent today.
On the entertainment front, the percentage of households listening to streamed music services increased from 49 per cent to 58 per cent year on year and those watching videos from YouTube and similar web platforms grew from 47 per cent to 62 per cent over the same period.
That streamed video-on-demand is ever-increasingly popular is evidenced by the fact that in just one quarter (April to June 2018) 46 per cent of all UK households regularly watched NetFlix at al, up from 29 per cent for the same quarter a year earlier.
It's interesting to see that the viewing demographic is changing as well with more and more people over the age of 35 subscribing to commercial streaming video services. That change is being reflected in the type of content being produced and the programming being made available to a more mature (and often better off) audience.
The increasing popularity of the likes of Netflix also means the streaming companies themselves can't rest on their laurels. The demand is for quality original shows and series pitched to an older demographic, and if members of that group can't get what they want from one streaming platform they will quickly churn away to others that will meet their requirements. That means more and more competition.
Snapshot of a changing society
The ONS report also shows that there are differences in Internet use between the sexes. The statistics seem to re-inforce what has, anecdotally, long been the been the primary sociological trope - that females are the nurturing sex and care more about their health than men do. However, as the old saying goes "there are lies, damned lies and statistics" and although the figures are indeed statistically significant as of this moment, it will be interesting, and probably enlightening, to observe how those stats change in years to come.
Anyway, according to the ONS, at present 69 per cent of women routinely and continually engage with social networks such as Facebook as compared to 60 per cent of men. also, a higher percentage of women make video of voice calls over the Internet while a greater percentage of men stream music over the web.
However, 69 per cent of men spend time routinely watching videos on YouTube or similar streaming platforms as opposed to 56 per cent of women. The study also finds that women spend significant time searching online for health-related information, while men download and played video games. Make of that what you will.
Mobile phones or smartphones remain the most popular devices used to access the internet. This year 78 per cent of UK adults use smartphones as the primary device through which to access the Internet. However, older users (those aged 65 and above) prefer to use a tablet device. They also take more tablets.
Email Newsletters
Sign up to receive TelecomTV's top news and videos, plus exclusive subscriber-only content direct to your inbox.