Global OTT video revenue set to double by 2024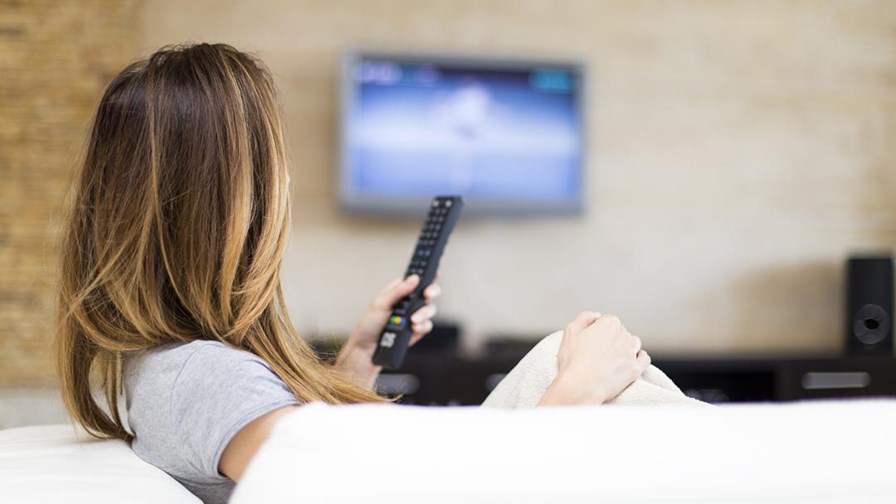 Subscription VOD long since overtook advertising funded content

But Advertising-backed VOD is still growing, with some new telco AVOD coming on-stream this year

US is the biggest market, but China is growing fast
Global online TV episode and movie revenues will reach about $159 billion in 2024 - more than double the $68 billion recorded in 2018, according to research firm, Digital TV Research. It says subscription Video on Demand (SVOD) became the largest OTT revenue source back in 2014 when it overtook advertising-based VOD (AVOD).
According to Simon Murray, Principal Analyst at Digital TV Research, SVOD revenues will climb by $51 billion between 2018 and 2024 to take its total to $87 billion. "Despite losing market share to SVOD, there is still plenty of AVOD growth left. AVOD revenues will increase by $34 billion between 2018 and 2024 to take its total to $56 billion. Several high profile AVOD-funded platforms are due to start operations soon."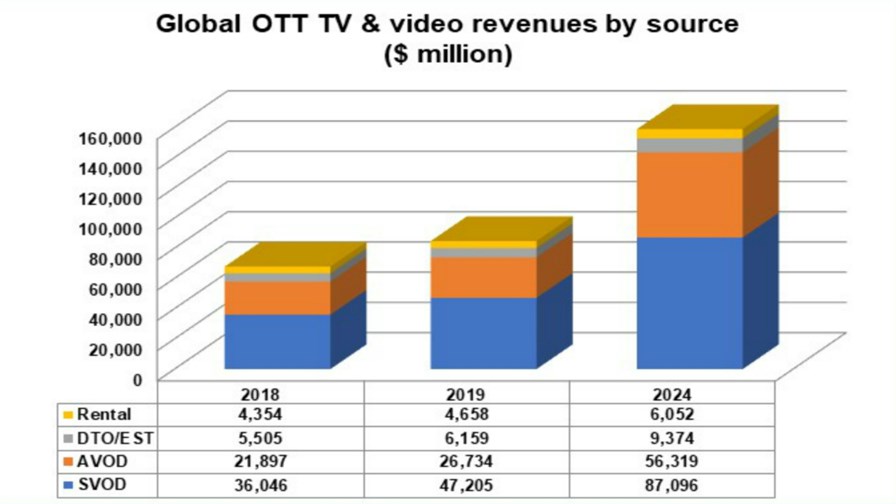 More report detail:
From the 138 countries covered in the report, the top five will command 68% of the global revenues by 2024. This proportion is down from 71% in 2018; revealing that the rest of the world will grow at a faster rate. OTT revenues will exceed $1 billion in 18 countries by 2024; up from 10 countries in 2018.
The US will remain the dominant territory by some distance, with its share of global revenues staying just under 40%. Digital TV Research forecasts that revenues in the US will more than double between 2018 and 2024 – adding nearly $34 billion to reach $61 billion.
China will add $15 billion over the same period to reach to $27 billion. The US and China will control 56% of the global total by 2024.
Email Newsletters
Sign up to receive TelecomTV's top news and videos, plus exclusive subscriber-only content direct to your inbox.