Digital pay TV and OTT TV both growing globally, but the US consumer has its scissors out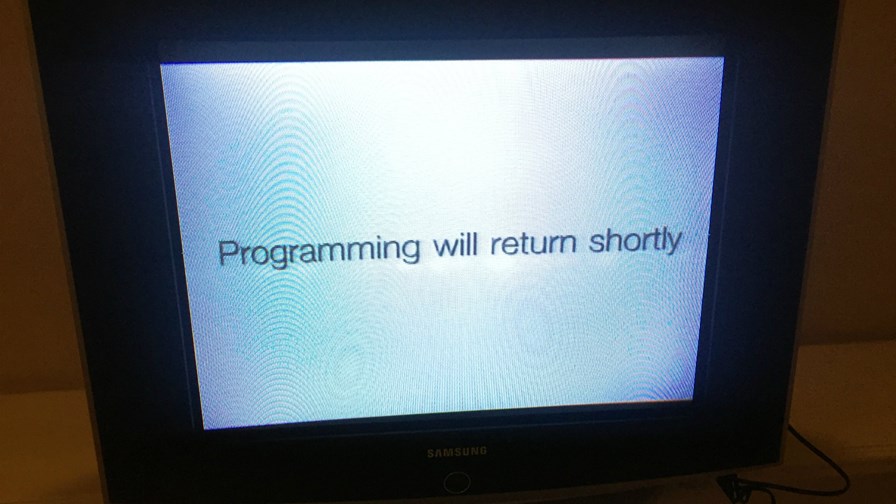 In most parts of the world both pay TV and OTT TV are growing with OTT growing fastest
In the US OTT is growing fast and trad pay TV is falling off a cliff
US CATV costs are a big factor
That and the fact that 55 per cent say they only take the pay TV because broadband is bundled with it
Don't write off television in general and pay TV in particular just yet. On the global stage Digital Pay TV subscriptions - for cable, satellite and IPTV - are continuing to rise, reaching 1 billion last year, according to researchers, IHS Markit. However, at the same time new subscriptions to Netflix and other OTT services grew even faster. In fact according the researchers there were three new subscriptions to the likes of Netflix, Hulu and Amazon Prime Video for every new digital pay TV subscriber.
So TV overall is doing well, it's just that OTT TV is doing even better. Once the figures are broken out, though, it's apparent that some regions of the world are growing their pay TV bases strongly, others not so much. The Asia-Pacific region accounted for 83 per cent of pay TV net additions largely driven by IPTV growth in China. However, even there the ever-increasing penetration of smartphones and improvements in mobile network coverage and affordability still drove three times as many OTT subscriptions at the same time. Western Europe has taken to OTT even faster, with eight OTT subscriptions being added for every pay TV net addition, while in Central and Eastern Europe is growing its pay TV and OTT subscriptions at about the same rate.
IHS Markit says it expects to see OTT subscriptions continue to grow globally over the next five years, as Amazon and Netflix continue to invest in local and localized content, and as virtual pay TV operators start to appear and grow outside the US.
US in digital pay TV decline
The US, however, is seeing digital pay TV subscription decline rapidly, with the sector losing 3 million homes in 2017. Meanwhile OTT subscriptions increased by nearly 30 million.
According to Deloitte's Digital Media Trends Survey, for the first time, more than half of US households now subscribe to Netflix, Amazon, Hulu and the like. But unlike in much of the rest of the world, that growth seems to be at the expense of pay TV subscriptions.
Deloitte found that 55 per cent of U.S. households now subscribe to at least one video streaming service - marking a 450 per cent surge since 2009. With more than 200 streaming video on demand (SVOD) options in the US, the average streaming customer is paying for three platforms and consumers are collectively spending more than $2 billion monthly on streaming services. Meanwhile, pay TV subscriptions dropped precipitously to 63 per cent of households from 75 per cent only last year.

Overall, the average American watches 38 hours per week of video content, 39 per cent of which is streamed, and nearly half of all US consumers are streaming television content every day or weekly — up 11 per cent year over year. Meanwhile, consumers are cutting the cord on pay television (or had never subscribed in the first place) , especially those under the age of 52.
US pay TV outfits' attachment to the 'big bundle' of channels haigh pricing might have a lot to do with the switch.
Deloitte's research threw up the following consumer opinions in the US
46% of all pay TV subscribers said they are dissatisfied with their service, and 70% of consumers feel they get too little value for their money.
Among respondents who said they no longer have a pay TV subscription, 27% reported that they cancelled their service within the last year.
22% of millennials say they have never subscribed to a pay TV service.
22% of all consumers without pay TV say they don't watch enough TV to justify the expense and another 19% say they simply cannot afford it.
Tellingly, 56% of current pay TV subscribers say they keep their pay TV because it's bundled with their home internet access.
Email Newsletters
Stay up to date with the latest industry developments: sign up to receive TelecomTV's top news and videos plus exclusive subscriber-only content direct to your inbox – including our daily news briefing and weekly wrap.