BT offers converged family services on the road to content aggregation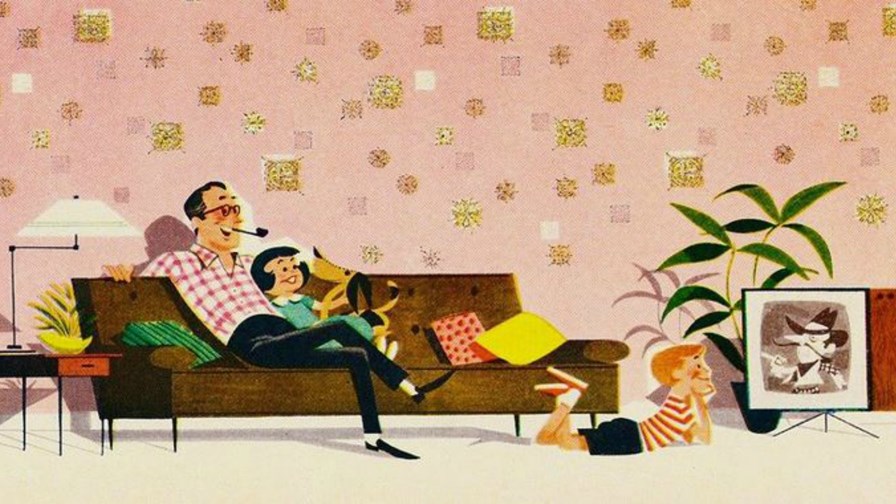 First UK effort to converge fibre and 4G in a single plan
Strategy elides with BT's plans for content aggregation
Amazon, Netflix and Now TV to be offered across BT's converged platform
BT has launched the first step of the 'converged services' strategy it has been hinting at for a while and must now execute if it's to effect some sort of 'turnaround' in its fortunes.
BT Plus, heralded by BT as the UK's first converged fibre and 4G mobile plan, wraps together high speed Internet and mobile access to provide a family-sized pack of services that should look like a good deal for the household - the more family members throw their mobiles into the pot, the less they'll pay overall.
That's the simple proposition, with a dose connectivity assurance thrown in to sweeten the deal. For instance, if the broadband fails the deprived mobiles will be able to fall back to cellular data at no extra charge. And if it stays failed, BT will send over a 4G mini WiFi hub for the duration of the outage. It's not a technically converged mobile/fixed offer, but it starts to feel like one to the customer.
So BT Plus offers households the fastest unlimited BT connection available in their area, up to and including Ultrafast fibre with a 300Mbps max speed underpinned by a 100Mbps speed guarantee. In addition these users get a free upgrade to BT's fastest 4G at twice the usual data allowance (see table) .
BT Plus pricing
Example Bundles – fibre & four double-data SIMs

10GB SIM

(5GB plan + 5GB extra)

80GB SIM

(40GB plan + 40GB extra)

Superfast or Ultrafast Fibre

£95.79

£173.99

Ultrafast Fibre 2 (300 Mbps average speeds)

£100.79

£178.99
20% off each additional SIM (on SIMs of 3GB data or more), double data
and our fastest 4G speeds
| | | | |
| --- | --- | --- | --- |
| BT Plus Broadband | Superfast Fibre | Ultrafast Fibre | Ultrafast Fibre 2 |
| Monthly Cost | £54.99 | £54.99 | £59.99 |
BT Plus Bundle (Mobile with Double Data)

1GB SIM

(500MB plan + 500MB extra)

10GB SIM

(5GB plan + 5GB extra)

80GB SIM

(40GB plan + 40GB extra)

Monthly Cost

£61.99

£66.99

£94.99

Mobile cost

£7*

£12

£35
*when bought with Plus Broadband
The bundles start at £61.99 (comrising Ultra Fast or Superfast Fibre Plus, with a single mobile SIM plan of 500MB (standard) up to 80GB (40GB plan with 40GB free).
BT calculates that a family of four on BT Plus can enjoy Superfast Fibre and four 10GB SIMs (5GB plan with double data) for less than £100 per month total.
BT is bound to speed the conversion process by coming up with special offers to tempt family member hold-outs to join up as the process continues.
The BT Plus offers set the scene for BT to get (it hopes) maximum benefit from its evolving content and content aggregation ambitions, but it does come with risks - the major one being the settled UK culture of the individual 'personal' mobile contract or SIM buying. At present, family members buy into specific mobile phone deals for different reasons at different price points, so aggregating the pricing for simplicity makes the package vulnerable to attack by other operators coming in with carefully tagetted 'lifestyle' offers. We can expect BT to wade in carefully.
Last week BT announced a deal with Amazon to become the first major UK TV platform to offer Amazon's substantial stash of video content through its set top boxes.
"For sure the deal with Amazon is a clear sign of [BT's] new approach to content." says Paolo Pescatore, VP Multiplay & Media, CCS Insight. "That, along with Netflix and Now TV from next year, positions BT TV as an aggregator. It's a strong first step on the path to BT becoming the converged operator it needs to become. But there's more to do."
Email Newsletters
Sign up to receive TelecomTV's top news and videos, plus exclusive subscriber-only content direct to your inbox.