3G sunsetting slowly gathers pace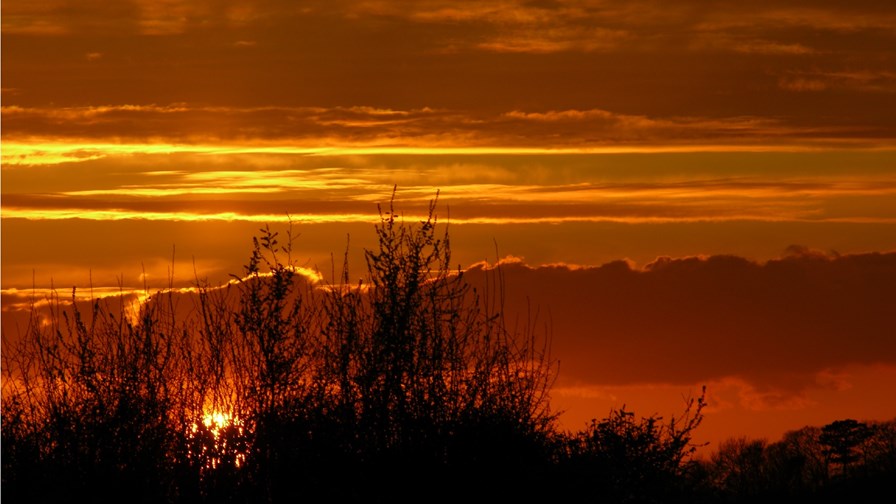 Three Denmark trials switch-off at Roskilde music festival
Bharti Airtel shuts down Kolkata 3G network, re-farms spectrum for 4G
Vodafone UK planning to switch off 3G network in 2-3 years
Slowly but surely, more operators are advancing plans to switch off their 3G networks.
The industry has been expressing for years its desire to reuse valuable 3G spectrum for 4G and now 5G networks, and some players have gone ahead and re-farmed certain 3G frequency bands. Recent developments show that when it comes to shutting down 3G networks altogether, operators are beginning to pick up the pace.
Bharti Airtel late last month became one of the first mobile operators in the world to completely shutdown a 3G network, albeit in single telecom service area, or circle as they are also known. Nonetheless, in the circle in question, Kolkata, Airtel has more than 6 million customers, according to the latest figures from the Telecom Regulatory Authority of India (TRAI). The city of Kolkata itself has a population of more than 4 million. In short: it is not some remote backwater that affords a telco an opportunity to tinker with shutting down its 3G network.
Airtel said mobile broadband services in Kolkata will now be available exclusively on its 4G network. Presumably the operator has reached an inflection point, where the minority who lose service as a result is small enough that it will be more than offset by those who already have 4G or will choose to upgrade as a result of the switch-off.
Airtel CTO Randeep Sekhon spelled it out for anyone unsure as to whether his company is that bothered if it loses a few 3G laggards:
The 3G shutdown "is in line with our stated strategy of focusing on serving quality customers with best-in-class service experience," he said. "Going forward, we plan to re-farm all of our 3G spectrum across India and deploy it for 4G in a phased manner. Also, it complements the smartphone ecosystem, which has now gravitated overwhelmingly towards 4G only devices."
4G festivities
Not quite as bold as Bharti, perhaps, but interesting nonetheless, Three Denmark is experimenting at this year's Roskilde festival – not (as far as we know) with mind-altering substances – but with switching off its 3G network there.
130,000 revellers attend Roskilde every year, making it in population terms the equivalent to Denmark's fourth-largest city. Data consumption at last year's festival reached 80 TB. Clearly Three Denmark has seen which way the wind is blowing, so this year it has re-farmed its 3G frequencies to bolster 4G capacity.
"Previously, voice traffic and text messages filled most in the network, but today it's all about data consumption, which constantly sets new records. If we are to be able to handle the increasing data gap, we need to continuously look at where we can upgrade our network," said Stefan Ring, who is in charge of Three's Roskilde network. "We can do this either by buying more frequencies and establishing new masts, which is a resource-intensive task that requires space and building permits. Or we can boost the capacity of our current masts by using new equipment and technology that enables us to exploit their full potential."
Three was keen to point out though that it has no plans to imminently shut down its 3G network. Instead, the company will evaluate its findings from the Roskilde trial and see whether re-farming makes sense in some of Denmark's big cities.
"We will slowly implement the technology, but we will leave some of the frequencies on 3G, so it is still possible to use them for a few years yet," Ring said.
Wrong 'G' for thee
Fresh from its Lewis Hamilton-studded 5G switch-on-a-thon, Vodafone UK appears to have signed the death warrant for its 3G network.
Pocket-lint reports that the operator plans to switch off 3G in the next 2-3 years so it can re-farm the spectrum for 5G. According to the report, Vodafone is keen to reuse the lower-band frequencies for 5G because it is more efficient than going with mmWave.
The operator specifically said it wants to avoid the situation in the US, where the likes of AT&T and Verizon have used mmWave to provide patchy outdoor 5G coverage in a few cities simply so they can lay claim to as many 'firsts' as possible.
With BT planning to turn off its 3G network by 2022, time certainly seems to be running short for 3G in the UK.
Email Newsletters
Stay up to date with the latest industry developments: sign up to receive TelecomTV's top news and videos plus exclusive subscriber-only content direct to your inbox – including our daily news briefing and weekly wrap.