What's up with… Telefónica, KKR, KT, IoT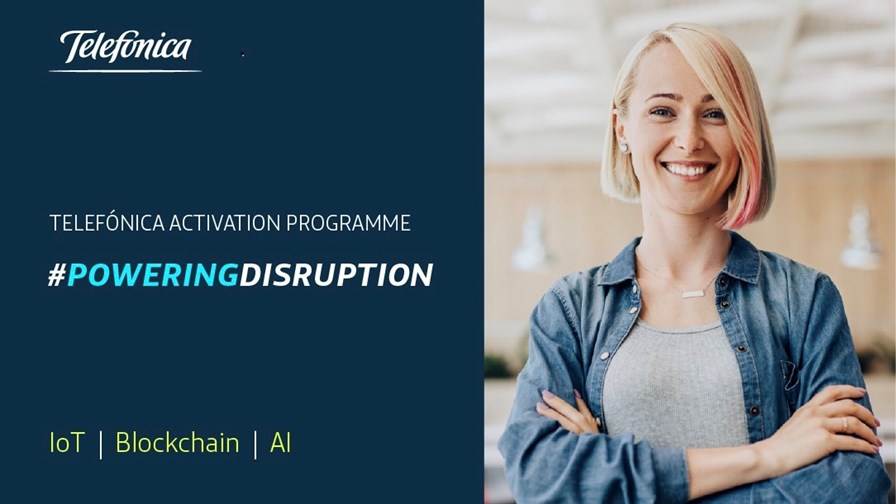 Telefónica aims to fuel tech innovation with IoT, blockchain and AI
KKR spies a data centre investment opportunity in Europe
KT claims logistics efficiencies from 5G deployment
IoT deployments take a hit during lockdown, according to ABI Research
European tech innovation and data centre deployments are the main dishes in this news buffet.
Telefónica's new tech division is offering up its IoT, blockchain and artificial intelligence (AI) platforms to developers in Spain, Germany and the UK without charge for the next six months as part of an Activation Programme that aims to encourage entrepreneurs. Interested companies should apply by 22 June to participate in the scheme, which could ultimately lead to a pilot programme with Telefónica and potentially a seed investment.
Still with Telefónica, its security outfit, ElevenPaths, has achieved Amazon Web Services (AWS) Security Competency status: That's important because if telcos aren't able to help their enterprise customers develop secure projects that use public cloud platforms then, quite soon, they probably won't have any enterprise customers at all.
Private equity giant KKR has teamed up with "data center entrepreneur" Franek Sodzawiczny to form Global Technical Realty, which will build and manage data centre assets across Europe for "large technology clients." KKR is making an initial $1 billion capital commitment to the venture, according to this announcement.
Eager to highlight the benefits of next gen wireless connectivity, South Korean operator KT Corp. says it's increasing the efficiency of its logistics centre staff through the use of 5G self-driving carts, according to this announcement.
The IoT is shaping up to be another victim of Covid-19, at least in the short term. ABI Research says manufacturing shut-downs, supply chain difficulties and other negative pressures are mostly to blame for an estimated 18% slow-down in the net additions of IoT devices in 2020. That's slightly disappointing, as you might have expected IoT applications (some of them) to be just what the pandemic doctor ordered, given their ability to get things done without having to 'send a man out.' ABI thinks IoT will roar back long term.
Here's a 5G survey (in which 67% of the 110 respondents were telcos) that has a few interesting takeaways: "95% percent say virtualizing network functions is important to their 5G plans, and some three-quarters say their companies are either well on their way or making good progress toward virtualization" – we wonder what the other 5% are thinking…; and "99% view deployment of mobile edge clouds as an important aspect of 5G networks, with 65% saying they expect edge clouds on their 5G networks within 18 months" – whatever the interpretation of "mobile edge cloud" that looks like quite an aggressive timetable. For more details on this BPI Network/A10 Networks survey, see this press release.
Mobile operator Three UK has appointed Carlo Melis as its Chief Network Officer. He joins from Italian operator Wind Tre, where he was responsible for the network integration following the merger of Wind and 3 Italia. Earlier this year Three UK lost two of its key technology executives, Phil Sheppard, who was for all intents and purposes the telco's CTO, and Graham Marsh, so the operator was in need of a senior and experienced appointment.
Netcracker has extended its reach into the A1 Telecom Austria Group with a deal to upgrade the operator's inventory system for operations in Bulgaria, Croatia, Serbia and Slovenia.
We've always thought that using existing "street furniture" (love that term…) would be a great way to help densify mobile networks as small cells are needed for 5G services, so it's worth highlighting what Sumitomo, NEC and the city of Tokyo are doing with their trials of "smart poles," which are defined as "multi-functional poles equipped with communication base stations, Wi-Fi, street lighting, signage, etc., and they are expected to serve as infrastructure useful for the provision of new community services."
The staff, TelecomTV
Email Newsletters
Sign up to receive TelecomTV's top news and videos, plus exclusive subscriber-only content direct to your inbox.