Weightless weighs in for the LPWAN fight: claims the definitive open IoT radio standard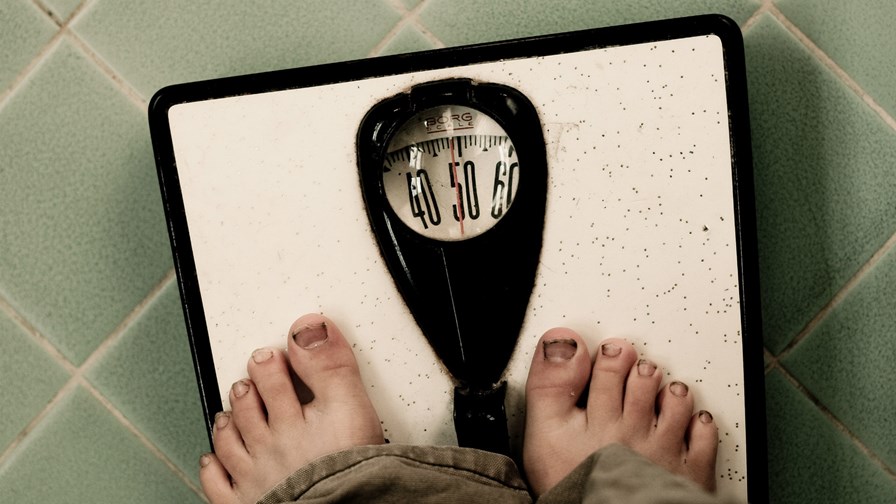 The Weightless SIG (Special Interest Group) has announced what Weightless CEO William Webb calls "the definitive open standard for wide area IoT connectivity". Weightless-P is the latest offering from the Cambridge UK based, open radio standards group, and is being positioned as the only "clean slate" completely open Low Powered Wide Area Network (LPWAN) standard. In other words, it is and will be freely available to Weightless SIG members and there are no dependent proprietary technologies attached.
Technical pitch, short version: the latest Weightless standard has been enhanced by a major code contribution from Taiwan-based M2COMM. The result is a 2-way wireless link with adaptive data rates up to 100kbps, scalable cellular-inspired network technology to deliver higher capacity and longer range than existing LPWAN technologies, all on a long battery life. So low complexity and low energy consumption.
The high-level Weightless pitch is that, in most communications markets, it's the open source/open standards approach that, in the end, wins out for all the usual reasons - community effort is applied, non-proprietary technology is involved, easy entry for new ideas/companies, future proofing for users, and so on.
LPWAN bout features some brutal competition
These distinctions and USPs are important because Weightless is entering an already crowded, not to say confusing, field. The LPWAN area already plays host to several low-powered schemes designed to hook the burgeoning Internet of Things market. Jostlers include Sigfox, LoRa (probably the current leaders) and more recently the 3GPP, which is fashioning a low-powered standard designed to fit nicely into the existing mobile network infrastructure and work on small slivers of licensed spectrum. Today the GSMA apparently chose to slightly jump the gun to get its success message out there (see today's: 3GPP backs the GSMA's plan for LPWA technology – or does it?).
As Guy points out, while there is undoubtedly overlap between competing schemes, the likely scenario and expectation is that the cell network, whatever LP radio network is attached to it, is expected to garner some but not all of the upcoming IoT traffic. Shepherding the bulk of that traffic will be enterprises and private networks operating in the so-called shared ISM bands (the internationally reserved industrial, scientific and medical bands), and to that extent, according to Alan Woolhouse, Chair of Weightless SIG Marketing Working Group, the services in those bands will perform a roughly equivalent function to WiFi in the broadband market, by mopping up the low-cost/no-cost end of the market where the IoT end-points are static and probably on private, industrial or otherwise commercial property where they can be serviced without expensive, underwritten service contracts.
That leaves the mobile and perhaps more critical IoT and M2M-style applications which will most likely be snapped up by the cellular network.
So that's a clear demarcation then? Not quite - there is still all to play for. According to Alan the above 'likely' scenario doesn't rule out there being one big, overarching low-powered radio link standard that could feasibly be applied across both the public and the private network spheres.
Ultimately, that would mean that similar or identical low powered, low-cost client technology could be deployed and interchangeably supported in both static and mobile applications.
That outcome would have huge advantages for users (who could chop and change providers) and would apply scale and extremely low costs to the production of modules. On that basis Weightless would like to see its open technology win out in the longer run. Maybe not with Weightless P, but possibly up the track in a couple of iterations.
So is this a viable ambition? According to WilliamWebb, it's hard to think of a single successful proprietary radio technology which (this century, say) has won against open competitors. It may have taken Weightless longer (open source, open standards setting usually does) but it has come into the market late but with the right product doing the right things.
"I wouldn't rule the operators out (of adopting Weightless-P) by any means," claims Alan Woolhouse, "We've been talking to all the operators about the technology. On the user side too. I've been on a call with an aggregator and we were talking about how users could deploy this technology across different platforms so the user doesn't have to do the worrying about how the network operates.
"We think the mobile operators will look at more than one technology [for IoT] dependent on the vertical applications and we think Weightless P is the right technology. It's where we always wanted to end up."
Email Newsletters
Sign up to receive TelecomTV's top news and videos, plus exclusive subscriber-only content direct to your inbox.