Weightless lifts off with an IoT network in London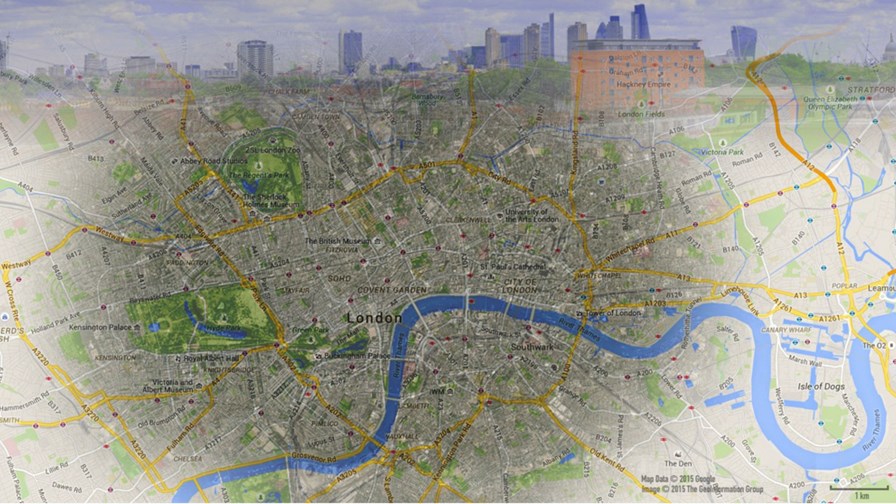 The Weightless Special Interest Group (SIG) SIG today announced the deployment of a Weightless-N Smart City network in central London. The network is designed firmly with machine to machine (M2M) and Internet of Things ( IoT) applications in mind and is the fruit of the Cambridge-centred non-profit Weightless organisation which has been developing the ultra low-powered radio standard for several years now.
The network has been deployed in conjunction with the Digital Catapult, a UK not-for-profit incubator, which is making available the infrastructure on which a Weightless base station is deployed. The radio technology is designed, first and foremost, to support ultra-low-powered remote modules enabling their battery power to last for years. To get there the radio operates in sub-1GHz, licence-exempt ISM spectrum and uses ultra narrow band (UNB) technology, which gives the signals good range. The advantage here is very low terminal hardware and network costs, a must if the technology is to support the new generation of IoT applications.
In fact there are two weightless standards. This deployment involves the first and, if you like, least demanding - the Weightless-N standard which is uplink-only (2-way is to follow), so suits sensor-style applications. The standard which has recieved the most publicity is the Weightless-W standard designed to use the white spaces - unused chunks of TV broadcast spectrum. This potentially offers far greater bandwidth, but is not so universally applicable as yet, due to differences in national spectrum regulations and allocations.
The Weightless SIG says that Wireless-N networks are running on three continents already and it expects more of these networks to be launched across the UK in the coming months.
Technology-wise, Weightless-N is "designed around a differential binary phase shift keying (DBPSK) digital modulation scheme to transmit within narrow frequency bands using a frequency hopping algorithm for interference mitigation and enhanced security," the SIG publicity says. "It provides for encryption and implicit authentication using a shared secret key regime to encode transmitted information via a 128 bit AES algorithm. The technology supports mobility with the network automatically routing terminal messages to the correct destination. Multiple networks, typically operated by different companies, are enabled and can be co-located. Each base station queries a central database to determine which network the terminal is registered to in order to decode and route data accordingly."
The Weightless SIG is not alone - there are other low-powered efforts at various stages of maturation and we're going to cover Weightless and others in an upcoming story - keep watching this space.
Email Newsletters
Sign up to receive TelecomTV's top news and videos, plus exclusive subscriber-only content direct to your inbox.