TrackNet to launch its WiFi/LoRa hybrid IoT play at MWC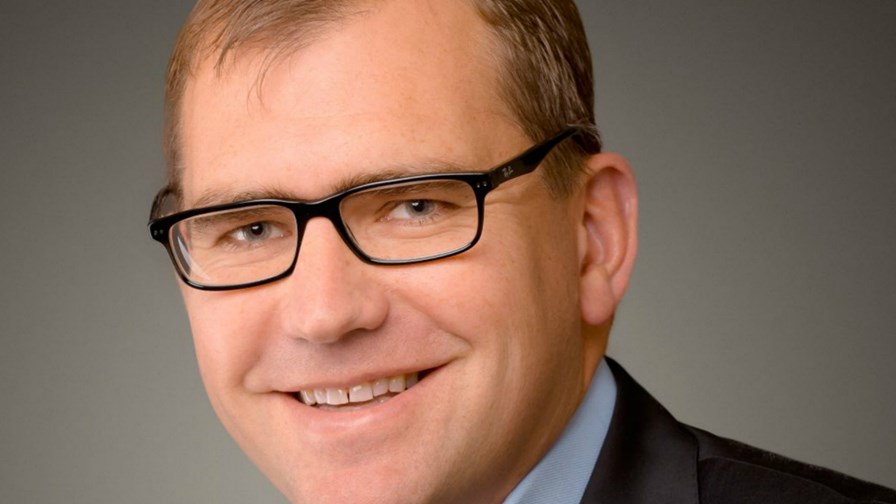 TrackNet's hybrid smart home connectivity offering
Subscription-free, monetisation from gadget sales
Re-imagines the shared WiFi model
TrackNet has launched Tabs, its operator-oriented smart home solution in the run-up to Mobile World Congress next week. As we outlined earlier this month (see - Is Freemium the key to home IoT?) Tabs is more an innovative business model than a funky new technology. It is, if you like, the LPWAN version of the old 'shared WiFi' approach, the idea being to put a LoRA (probably the leading unlicensed, low power, long distance network technology for Internet of Things (IoT) at the moment) gateway into a WiFi homehub - it's just about that simple.
What you end up with is a connectivity option in the home that can glean LoRa signals from all the building's nooks and crannies in a way that Wifi can't. So while WiFi does the heavy lifting for the intelligent home (digital assistant, security video cameras, speaker feeds and so on), the LoRa frequencies will be able to reach deep inside the house to remote alarmed windows in your West Wing (say), out to the garden shed, to the neighbour's property and even beyond. The communicating sensors would all be using long life, low-powered technologies with batteries lasting years rather than months and will cost much less per unit than their WiFi enabled equivalents.
This is where the 'shared' backhaul aspect comes into play. With the standard LoRa gateway distributed widely through the neighbourhood, children with tracker devices installed (hence the TrackNet name) can be monitored no matter how far they roam - perhaps even at school or Kindergarten. The LoRa signal can be picked up by either the home hub, near neighbour's hub and from the conventional LoRa tower network which essentially infills between home hubs.
The business model is even simpler than the technology. There are no subscriptions, all backhaul is free (it's all tiny stuff anyway - nowhere near enough load to trouble a broadband router) and the monetisation for the carrier is through the sale of sensors and, if you want to view it that way, via the sale of the broadband services, with Tabs a differentiator.
As TrackNet describes it, Tabs is an all-in-one, subscription-free home monitoring system including a wireless child locator, a broad range of sensor devices, and Internet parental control that takes advantage of long-range Internet-of-Things technology to let busy parents keep tabs on what matters most. Each solution further includes a Tabs extender, which is a Tabs sensor hub but not a full Wi-Fi router, to ensure coverage over the locations most frequented by families such as school, day-care, or a friend's house.
Avoiding the old 'Catch 22'
To sugar the offer, TrackNet suggests that a starter kit of sensing devices be given away with the home router, just to get home users started and to avoid the old 'catch 22' of being the first user of a system which depends on broad uptake to make it attractive.
"For operators and service providers, the Tabs hub installed within customers' homes accelerates and scales LPWAN deployments much faster than a solely tower-based approach, easily provides deep indoor coverage, and significantly reduces the network deployment capital and operation expense."
TrackNet has decided to major on the child protection aspect as its USP. So in addition to straight connectivity the WiFi hub offers parental controls to shield children from inappropriate Web content, along with Web time limits to stop them staying online for too long. It can all be controlled from a mobile app.
Tabs offers a suite of devices aimed at this point at safety and health. These include door, window and motion sensors; configurable push-button, and multi-purpose trackers to give families better visibility into what happens when they're away or asleep. Tabs further monitors air quality, temperature, and humidity to ensure homes are healthy and comfortable, and alerts users in the event that harmful gases or poor air quality is detected.
This hybrid approach in the home has always seem to me to be one important way to go for the unlicensed technologies. TrackNet has just announced a $7 million Series A investment from Minol Zenner Group and Gemtek Corp, and says it will use the funds to develop complete end-to-end consumer, tracking, and facility management IoT solutions.
Tabs is now in trials with service providers who will bring it to market. To learn more about Tabs or to schedule a meeting at Mobile World Congress for a private demonstration of the Tabs solution contact, [email protected]. For more about Tabs visit http://tabs.io and for more about TrackNet visit http://www.tracknet.io/.
Email Newsletters
Stay up to date with the latest industry developments: sign up to receive TelecomTV's top news and videos plus exclusive subscriber-only content direct to your inbox – including our daily news briefing and weekly wrap.