Stars align for satellite IoT, but not everyone will enjoy a moment in the sun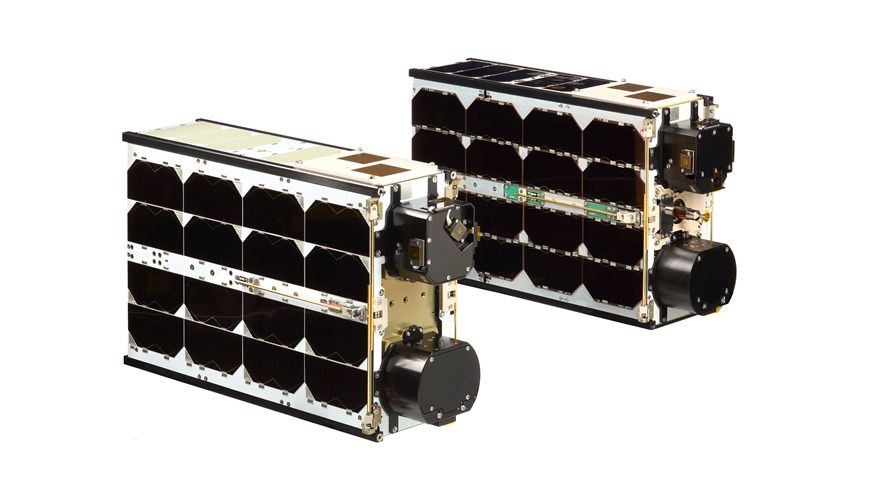 NanoAvionics talks up its affordable constellation-as-a-service
O2, ESA join Project Darwin to test satellite-connected vehicles
Satellite IoT device volume forecast to reach 3.7m by 2027
With costs coming down and the technology almost ready for commercial deployment, satellite IoT service providers will soon get a chance to stake their claim for a slice of the market.
They need to move quickly though.
"I don't know how broad a window of opportunity is being opened for such technologies," said Vytanis Buzas, CEO of smallsat specialist NanoAvionics. "A few years from now I think we will see a lot of downstream businesses based on low Earth orbit (LEO) satellites, so I think now is the right time to try to jump in, but we have to be quick."
Indeed, according to a forecast from Northern Sky Research (NSR), 3.7 million IoT devices will connect via satellite by 2027, a modest figure when you consider that around 30 billion IoT devices in total are expected to be online by the middle of the next decade. By 2027, NSR expects satellite IoT revenues to top $2.5 billion.
Given the expense of building, launching, commissioning and operating satellites, and the relatively small addressable market – a market that wants to keep connectivity costs as low as possible – satellite IoT promises to be a lean, mean sector.
"Not all of them (satellite IoT providers) will be successful," Buzas told TelecomTV. "Someone will come first and will serve the market, leaving much less room for others to take advantage."
The most obvious satellite IoT use cases include cross-border asset tracking, environmental monitoring in remote areas, and personal safety, he explained. None of these require a huge amount of bandwidth, and customers will want that to be reflected in the price.
NanoAvionics makes nano-satellite buses, which are small, bare-bones satellites ready to be equipped with a customer's own payload. Its biggest model, designed to support IoT and M2M communications, weighs little more than 4.5kg, and can carry payloads weighing up to 7.5kg.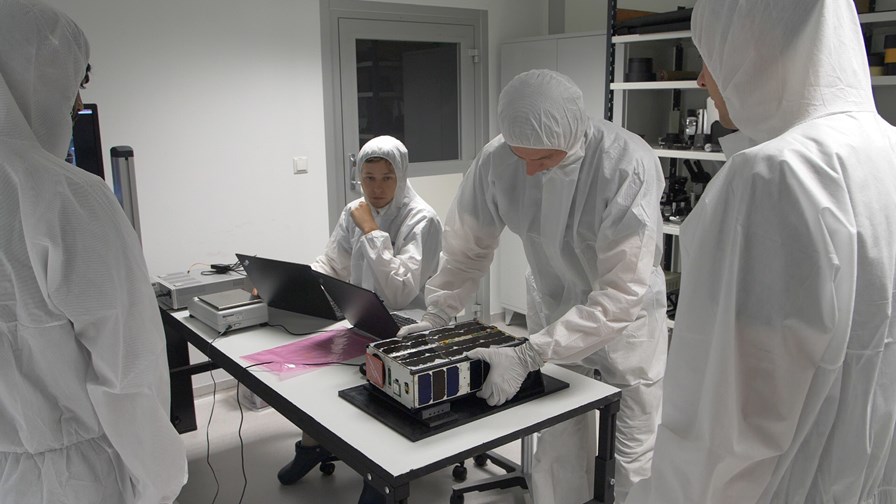 NanoAvionics is not trying to own the end user, rather it is focusing on the B2B segment, selling its products and services to satellite IoT service providers. Customers include SpaceWorks, which has an IoT sub-brand called Blink Astro, and Lacuna Space, which offers LoRaWAN connectivity directly between devices and satellites.
With speed being an important factor, the company has focused on standardising its nano-satellite buses to cut the complexity, and by extension, the time and cost of equipping them with payloads.
"We can deliver satellites now in a very, very short time frame. We have examples where the satellite was built in only six weeks; normally it takes half a year to eight months," Buzas said.
NanoAvionics is also a member of a consortium with ground station operators KSAT and Antwerp Space. Earlier this month the group was awarded a €10 million grant from the European Commission's Horizon 2020 fund, the European Space Agency's (ESA's) Advanced Research in Telecommunications Systems (ARTES) programme, and private investors.
The grant will fund the first demonstration of NanoAvionics's Global IoT (GIoT) constellation-as-a-service, which ultimately aims to provide global coverage and all the infrastructure that IoT providers need in order to deliver their services via satellite. The initial demo will consist of 2-3 satellites and one or more service providers. NanoAvionics aims to expand its constellation to 72 satellites by the end of 2023.
"This constellation will be optimised in terms of price," Buzas insists. "It will be comparable to a terrestrial service."
The constellation will have an operational life of around 10 years, after which their environmentally-friendly propellant will set them on a collision course with Earth's atmosphere, whereupon they will burn up, leaving no space litter. Of course, the aim is to gradually replace that constellation as it approaches the end of its life with a crop of new and improved satellites.
Project Darwin
The role of satellites in the automotive sector also came to the fore this week, when O2 UK and the ESA joined Project Darwin: a four-year trial that will test new technology and connectivity solutions, including 5G as well as satellite, for connected and autonomous vehicles (CAVs).
Based at the Harwell Science and Innovation Campus in Oxfordshire, the project also includes Glasgow and Oxford Universities, Spanish satellite operator Hispasat, and a raft of self-driving vehicle start-ups.
"From July 2019 the high-level design and definition phase will begin at Harwell to explore key connected vehicle and Vehicle-SIM platforms as well as AI neural network integration. From 2020 the project hopes to be in position to showcase the first 'proof of concepts'," O2 said.
So lots to be excited about when it comes to satellite IoT, but judging by Buzar's comments, and if NSR's prediction about the size and value of the market are accurate, then a shake-out could be in the offing before too long.
Email Newsletters
Sign up to receive TelecomTV's top news and videos, plus exclusive subscriber-only content direct to your inbox.