Solving the e-commerce delivery conundrum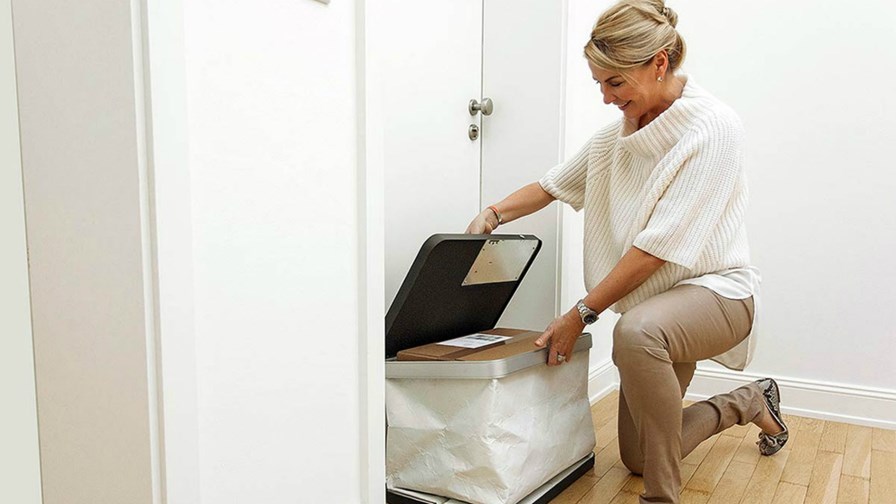 What's the main downside or inhibitor for e-commerce? It's got to be the delivery conundrum.
That's the realisation that, when you click the 'Buy' button on your screen, you've just traded the convenience of online ordering for the extreme inconvenience of having to be on hand when the package actually arrives at your home or office. If it's a little item that can be posted to you and squeezed through a letterbox, no problem. But the chances are that, if you've gone to the trouble of making a considered purchase online, the 'thing' you order is going to be both biggish and expensive. And that means some sort of kerfuffle will be involved in actually taking possession.
Much is heard today of the drones that Amazon is prepping to 'Jetson' goods to us (Jeff Bezos must surely have been a Jetson fan). But the journey is not the problem. The problem is the destination and the moment of handover.
Consider: the delivery drone finds its way to your home (as long as a gale isn't blowing); it descends to your doorstep, it sends a text "I'm here!"; it waits a set time after sending another text or two, it goes back to base with the parcel. Hardly different from what happens at the moment when human delivery is involved. Without more technological marvels, the Drone on its own isn't going to cut it.
But maybe Deutsche Telekom's PaketButler, or something like it, can do the trick. The German telco (which, remember, was also the post office like most other European telcos) earlier this month launched a connected parcel mailbox via its Telekom Online Shops with the slogan, "A connected parcel mailbox that accepts parcels when no one is home."
This is an IoT story, with the PaketButler as the 'thing'. DT says the product is tear resistant, fireproof and folds up for easy storage when not being used. It has a strap which you wedge under the door (to stop a thief running off with it) and when a delivery man turns up he enters a PIN and the PaketButler opens up so that parcels of 30x50x70cms can be stowed inside.
When this is completed the system sends a text to the owner of parcel. The PaketButler is SIM-based and controlled through either iOS or Android smartphones.
The mailbox is currently available in Hamburg, Munich, Cologne, and Bonn and DT thinks it's on to a long term winner, pointing out that the German parcel-delivery sector handles 2.8 billion items per year and growing. Last year Germans spent €65.34 billion euros on online purchases, enabling online sales to account for 11.7 per cent of total retail sales volume. There will be similar dynamics in other countries.
Email Newsletters
Stay up to date with the latest industry developments: sign up to receive TelecomTV's top news and videos plus exclusive subscriber-only content direct to your inbox – including our daily news briefing and weekly wrap.