SoftBank partners with Actility for early IoT foothold in Japan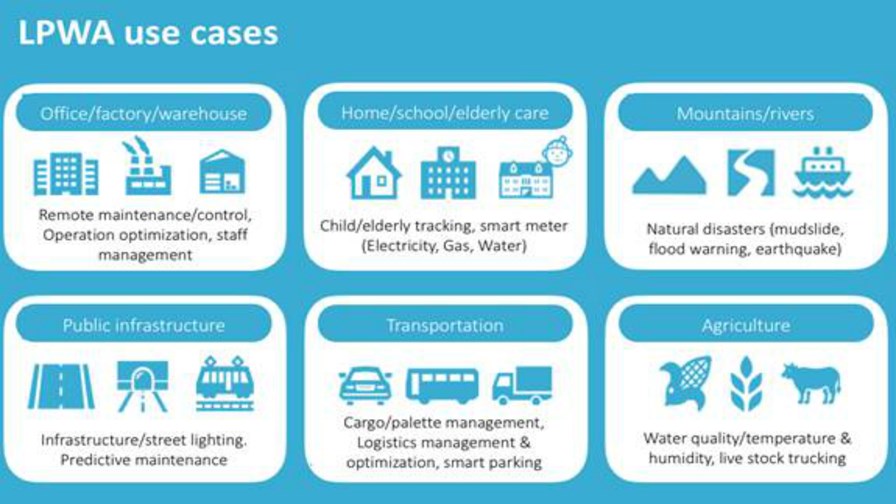 Japanese operator SoftBank says it's poised to roll out a low power wide area (LPWA) network this year using the LoRaWAN technology and 'working closely' with Actility, which styles itself as the global leader in LPWA infrastructure and service platforms.
SoftBank says it intends to follow a vertically integrated approach to the emerging IoT market by providing a complete IoT solution set using LoRaWAN, including devices, base stations, IoT network platform, and all the services required to implement these solutions, including consulting, it says.
Going forward SoftBank will target commercial facilities management; smart buildings; equipment monitoring and remote control and tracking in warehouses; automated meter reading and so on. In fact the whole gamut of IoT. So it sees a speedy LoRaWAN deployment as an opening shot to establish an early lead, with other more demanding radio technologies - including cellular LTE - supplementing LoRa network use cases as needs arise.
Actility is no doubt banking on its early lead in the area to help it carve out a position in the longer term. In this view, rather than cell standards enabling mobile operators to push 'proprietary' players aside once the cell-based technologies operating in licensed spectrum get to scale (a view oft advanced by cellular players), the fast-emerging hetnet of radio technologies will also be harnessed to feed the incumbent IoT service platform alongside its own technology.
It's been a busy year for SoftBank. It's purchase of chip designer ARM, also an enthusiast for Internet of things, now makes much more sense in the context of its full-blown entry into Iot. At the same time, SoftBank is aiming to be a pre-5G player (see Softbank deploying 100 Massive MIMO base stations in pre-5G move).
Actility and its partner ecosystem is also expanding fast. It recently teamed up with Finnish broadcast network operator, Digita, to enable a national LoRa network using digita's mast network in Finland.
There are obviously big advantages to using broadcast masts - some of those in Finland are 300 metres high and can therefore serve vast geographical coverage with just a few gateways. Actility's Olivier Hersent says he expects the Finnish implementation will beat the current LoRa range record of 15km.
The broadcast network will soon be available across all of Finland and it's a move that illustrates how other types of network player might find themselves well placed to get involved in IoT. LPWA is not just an early technology alternative for cellular operators (ie, a non-3GPP standard), but will also be seen as a telco alternative for users.
Email Newsletters
Sign up to receive TelecomTV's top news and videos, plus exclusive subscriber-only content direct to your inbox.