Samsung clicks 'Home' and puts SmartThings hub on its TVs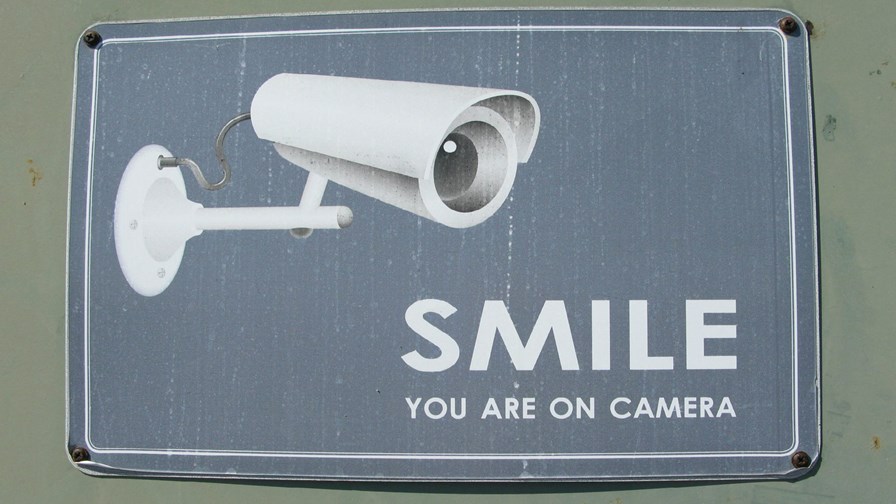 SmartThings hub to be built into upmarket Samsung TVs
TV positioned as the hub of the home, so ideal for gadget control, claim
All gadgets controlled by a single app
The emerging connected home 'market' may be starting 2016 as it means to go on - with some concerted flag-planting from those companies with ambitions to be positioned at the centre of a home IoT ecosystem. Out of the traps at the turn of the year has come Samsung with a TV-centric pitch designed to challenge the likes of Apple and Google in the emerging home gadget realm.
Samsung has long let its IoT ambitions be known, setting out its plan to become the Google-style information gatherer from physical devices a year ago (see - Won't get fooled again... Samsung wants a data-collecting role in IoT) having previously, in 2014, acquired SmartThings, an open platform that lets home users connect and control their 'things' via a smartphone app and home hub which can be connected to the home WiFi router.
Samsung faces some stiff competition with this approach of course. Both Apple and Google are aiming to establish themselves in the same home networking/gadget orchestration role.
Google last year signalled some serious intent by entering the WiFi home hub market and thereby staking out a future IoT home controller claim (see - Google sneaks home IoT hub disguised as WiFi router under the noses of sleeping telcos).
Now with the huge CES US consumer electronics show looming, Samsung has played what it clearly regards as a trump card. It's announced that it will embed the all-important SmartThings IoT hub in all its 2016 upmarket SUHD TVs television sets. In the accepted home electronics jargon, it will be the first consumer electronics company to be marketing its TVs as 'IoT-ready'.
While the WiFi hub is, at first sight, the obvious command centre for the connected home Samsung argues that the TV set is, for many households, a more obvious contender - as well it might as Samsung, along with Sharp, appears to be shifting the most units (according to the Amazon top sellers ranking).
So unlike Google which faces a long slog to get itself properly physically embedded in the home with last year's Onhub WiFi hub announcement very much an opening shot, Samsung is already well dug in and ready to introduce IoT as a TV upgrade and selling point: "IoT ready" looks likely to join "HD ready" in the lexicon of TV selling points and expected specifications.
As regards attachable devices, Samsung claims SmartThings can already control Samsung devices and more than 200 compatible products from third-parties. It lists all the usual candidates - lights, locks, security detectors, thermostats and cameras.
So the pitch is that SmartThings enabled TVs will allow consumers to access all of their smart devices directly via their smartphones and SUHD TV screens rather than having to control them all as individual devices with their own separate apps and confusingly varied user interfaces.
It also wants to make gadget control a more 'lean-back' couch potato affair, rather than 'lean forward and scratch head' experience, by integrating it seamlessly with TV viewing. So rather like a smartphone notification process, the SmartThing hub will pop up alerts/notifications of real-world events (axe murderer gaining access to child's bedroom etc) so the user doesn't have to switch in and out of modes to exercise gadget control or open a door to a visitor.
The downside from a consumer point of view (and this applies to all IoT ecosystem schemes, not just Samsung's) is that the user is being expected to put all its eggs in a single basket with all that entails in terms of Samsung's ability to information-gather (its stated intention) and for consumer security.
For one thing, all that centrally gathered info is a tempting prize for the cyber-criminal and a series of big data spills could see the home IoT party called off or at least closed early. So Samsung is also playing due diligence to security concerns around IoT with what it claims is a three-layered security system which is to run on top of its Tizen-based TV platform (Tizen being Samsung's original open source escape hatch from Android) and it says it's adopted the encapsulation and isolation methods it has applied to its KNOX Android security framework. That's presumably 'KNOX' alluding to 'Fort' rather than Knox as in 'John', the Scottish, woman-hating, Presbyterian theologian from the 16th century.
Email Newsletters
Stay up to date with the latest industry developments: sign up to receive TelecomTV's top news and videos plus exclusive subscriber-only content direct to your inbox – including our daily news briefing and weekly wrap.