Professional services to enjoy an IoT money shower. Mobile connectivity revenue not so much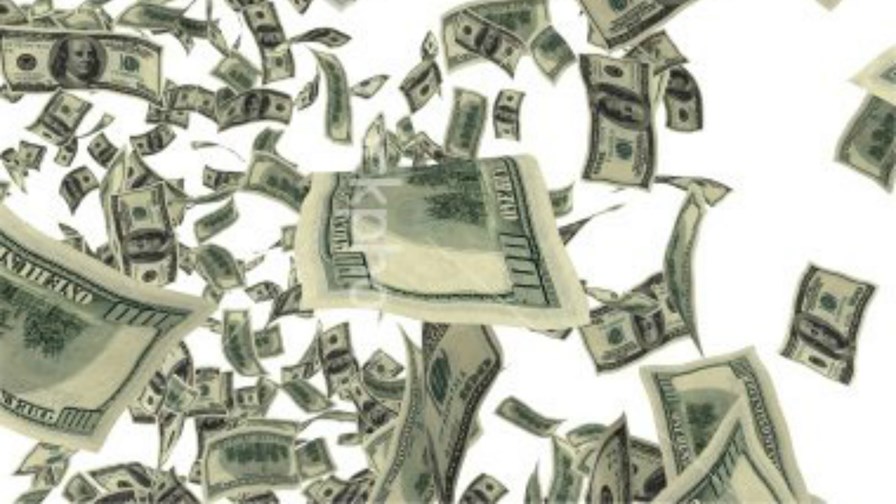 IoT connectivity market is shaping up, but the revenues are paltry
Huge sums are going into IoT professional services
Telcos will have to extend their capablities to really capitalise on this market
The IoT market is shaping up, but the revenues don't look like they'll bolster the mobile market as much as might have been expected.
According to ABI Research, Industrial manufacturing applications are projected to generate more than $138 million this year from cellular and satellite connectivity fees. The industrial IoT (IIoT) market will go on to add more than 13 million new wireline and wireless connections worldwide in 2017 to an installed base exceeding 53 million connections.
Obviously, the Industrial IoT market is only one segment of the whole, but while its connectivity numbers are obviously trending in an upwards direction, there's no getting away from the fact that $138 million, while a welcome top-up to my bank account and no doubt yours, is a pretty paltry number in the grand scheme of I.o. Things.
With all those billions of IoT devices expected out in the field any day now, you'd be forgiven for believing that billions of $ in revenue is on the way - a goodly chunk of which will be telco revenue for hooking everything up. Not necessarily.
So where's it all going? An awful lot of the dosh is going to be spent on professional services. According to a recent report available from Research and Markets, (Internet of Things (IoT) Professional Services Market by Service Type - Consulting, Infrastructure, System Designing & Integration, Support & Maintenance, and Education & Training - Applications, and Regions - Global Forecast to 2021)
The Internet of Things (IoT) professional services market size is expected to grow from $57.18 billion (with a 'B') in 2016 to $158.28 billion by 2021, at a CAGR of 22.6 per cent during the period 2016-2021.
The report says that the major drivers for an upsurge in demand for the IoT professional services market includes the ever-present corporate desire to reduce capital and operational expenditure, plus a demand for highly customized IoT services in the industrial and transportation sector. That tends to drive demand for clever people who can work out how to fit it all together by offering specialised transformation services and IoT business and technology consulting services.
The system design and integration service segment is expected to grow fast too. These services support the design and implementation of IoT solutions across enterprises.
But it's the smart transportation and logistics segment which is expected to have the largest market share and impact. Smart transportation and logistics is all about integrating advanced technologies with the existing transportation and logistics infrastructure. Thus it's easy to determine how much value and cost saving any investment in those areas can deliver. Investments here include real-time online information about the traffic flow and tracking of the assets and passengers.
Clearly it's not how many IoT connections you've got, it's whether you can help somebody make some money from them that counts.
Email Newsletters
Stay up to date with the latest industry developments: sign up to receive TelecomTV's top news and videos plus exclusive subscriber-only content direct to your inbox – including our daily news briefing and weekly wrap.