NTT DoCoMo uses LoRa to set up shop in AT&T and Verizon's back yard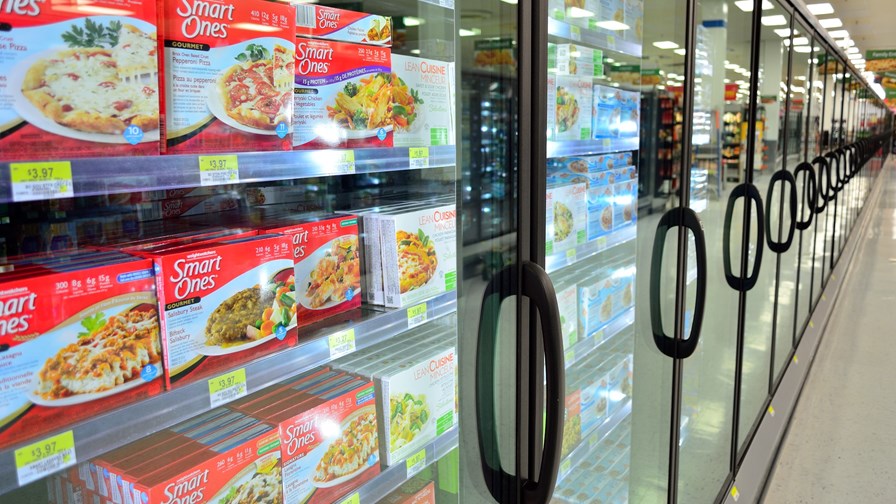 Connected fridge service likely to get frosty reception by US big two
Unlicensed LoRa tech cheaper than NB-IoT and LTE-M
DoCoMo seeks more US partners to expand IoT presence
NTT DoCoMo has launched a connected fridge service for US enterprise customers, pitting itself against US telcos in their own back yard.
The Japanese incumbent has partnered with Los Angeles-based myDevices, developer of a drag-and-drop IoT service creation utility, to offer clients the ability to install a sensor that monitors the temperature of commercial and industrial refrigerators and freezers.
If a fridge malfunctions, the service sends out an alert, giving restaurants, food retailers, or cold storage warehouses a better chance of saving their stock before it spoils.
In terms of technology, DoCoMo has gone with LoRaWAN, a low-power, wide-area networking (LPWAN) technology standard that uses unlicensed spectrum to provide wireless connectivity. It means DoCoMo can spin up a greenfield, localised IoT network – plus services – more quickly and cheaply relative to cellular techs like NB-IoT and LTE-M.
Gartner research vice president Matt Hatton explained to TelecomTV that while DoCoMo's LoRa service "won't make much of a dent" in the IoT opportunity for US operators like AT&T and Verizon, which are focusing primarily on NB-IoT and LTE-M, it might nevertheless "squeeze them out of a few specific projects where they might have hoped to see a little bit of revenue."
However, he questioned whether DoCoMo will be able to sufficiently scale its LoRa coverage to the extent that it could challenge US incumbents. Even without the high cost of acquiring spectrum and rolling out base stations that comes with cellular IoT, a foreign operator might still find it prohibitively expensive to deploy a nationwide LoRa network in somewhere like the US, he said.
"[DoCoMo] probably can't generate enough business to justify a full national roll-out. So inherently it's not a direct competitor for the likes of AT&T and Verizon. But on a case-by-case basis for addressing specific client opportunities for campus or even city networks, LoRa certainly has advantages."
Indeed, according to DoCoMo, there is high demand for connected fridges and freezers, but models that come with connectivity pre-installed are expensive and fridges have long replacement cycles. Therefore it makes sense to offer a service that gives customers the opportunity to retrofit their current fridges with a low-cost LoRa sensor.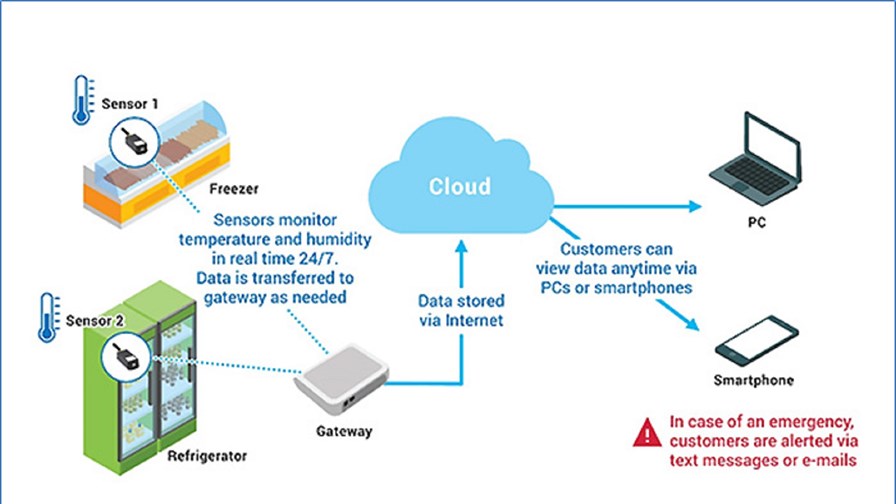 DoCoMo said it isn't stopping at fridges though. The telco and its DoCoMo USA unit hope to strike more partnerships with US companies and introduce further IoT solutions in a bid to expand its presence in the US. It is all part of DoCoMo's 'Globiot' global IoT initiative, which provides global connectivity and operational support and consulting to Japan-based enterprises that have global IoT operations and aspirations.
It is worth remembering at this point that last year, the backers of LoRa technology, the LoRa Alliance, released the latest version of their IoT standard, which introduces new features like roaming and geolocation. It means that while today DoCoMo might try to capture a small slice of fridge-freezer-connectivity revenue from domestic US players, tomorrow it could potentially go after more lucrative prey, like logistics and asset tracking.
Whether or not DoCoMo specifically causes a headache for AT&T and Verizon is up for debate, but what this launch represents is a wake-up call to telcos in the US, or indeed any incumbent operator that thinks its domestic IoT market is theirs for the taking.
DoCoMo is not some Silicon-Valley-garage outfit, it comes with a huge sales and marketing operation – and budget. If DoCoMo achieves even a modicum of success – i.e. turns a profit – with its LoRa-based push into the US IoT market, others may well follow its example. Suddenly, US telcos would be facing off against not just one huge, global telco, but potentially many others as well.
That might be fine if US mobile operators are content to pursue high-value deals for asset tracking, smart home, or connected vehicle services with big-name enterprise clients prepared to pay for cellular-based IoT connectivity. However, they run the risk of missing out on a big chunk of low-hanging fruit if they let themselves be outmanoeuvred by the likes of DoCoMo, and whichever telcos decide to follow in its footsteps.
Email Newsletters
Sign up to receive TelecomTV's top news and videos, plus exclusive subscriber-only content direct to your inbox.