NEC brings the oneM2M standard to smart cities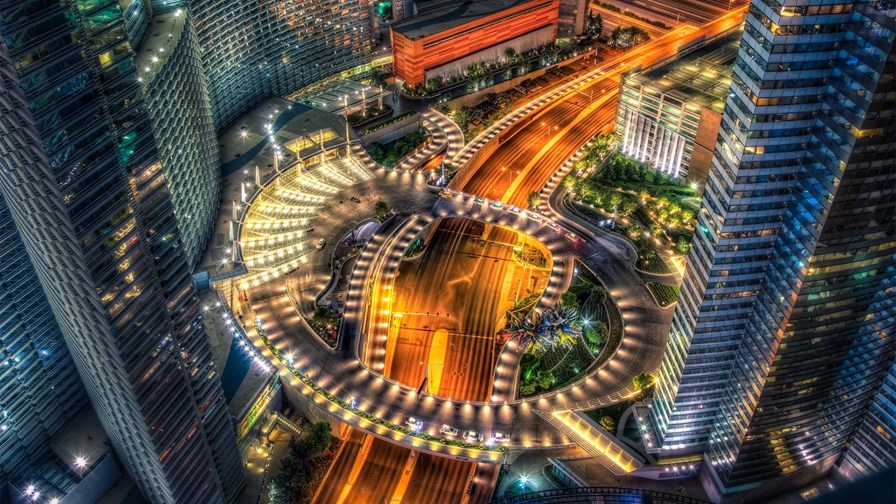 NEC has announced that it is the first company to test the new global oneM2M service layer standard in its Cloud City Operation Centre (CCOC) solution to enable M2M and Internet of Things (IoT) device interoperability in a live smart city programme. The news comes a few days after Korean network operators LG U+ and SK Telecom announced that they would be starting the first commercial deployments of IoT platforms based on oneM2M specifications.
oneM2M is a global organisation whose aim is to create a scalable and interoperable standard for M2M and IoT applications. It was formed in 2012 by seven of the world's leading standards development organisations, and has since added members from a broad range of manufacturers, component suppliers, and service providers. The oneM2M specifications provide a framework to support applications and services such as the smart grid, connected car, home automation, public safety and health.
NEC's CCOC solution is based on the FIWARE open source API-enabled platform and generic enabler, created by the EU-funded Future Internet project. The oneM2M stack has been added to this setup and connected to an IoT broker. It uses NEC's big data analysis platform for mass M2M data collection and processing. Using oneM2M, sensors can be integrated with highly efficient local area protocols, such as the IETF's Constrained Application Protocol (CoAP), or the Message Queue Telemetry Transport (MQTT) that is currently being standardized by the Organisation for the Advancement of Structured Information Standards.
The Operation Centre's advanced dashboard enables KPIs to be cross-referenced and visualised to provide a fast overview of the status of the city. For example, data sets on traffic, carbon monoxide, temperature and wind levels can be cross- referenced so localised air quality alerts can be automatically issued. It's just one example of how cities are beginning to deploy a diversity of M2M sensors to improve the efficiency of transport, lighting, water and refuse collection services.
"Testing our Cloud City Operation Centre together with the oneM2M standard has already shown the value that the new international standard for M2M communication will bring for real-world computing systems," said José Luis Maté of NEC's EMEA CCOC. "We can orchestrate a growing number of real world systems from various providers in a smart city and help create a brighter and smarter world."
NEC says its use of the open oneM2M specification makes it possible to collect data from a diversity of sensors in a consistent and secure way for statistical and billing purposes and use robust data management models to enable cities to make informed day-to-day management decisions. The company is also developing a new Open Linked Data service layer to enable M2M sensor data to be easily connected and queried by third party businesses and used in citizen-based social media and mobile apps.
oneM2M Showcase
The Korean operators demonstrated their platforms at the ETSI-hosted oneM2M Showcase event last week in France, prior to an ETSI M2M workshop. Kang Jong-oh, General Manager at the platform development division of LG U+, said that they added the oneM2M standard to their existing IoT service infrastructure so as to target SMEs and IoT start-ups in the international market.
SK Telecom started the development of its oneM2M-based open-source platform, Mobius, in 2011 in collaboration with the Korea Electronics Technology Institute, and plans to finalise the national project in the first quarter of 2015. NEC is also a partner in the Mobius platform
"The announcements of these oneM2M-based platforms being made available commercially are the first such public statements and are proof of how important oneM2M is to operators as part of an IoT platform," said Richard Brennan, chairman of oneM2M's marketing group.
In August, oneM2M delivered its first Candidate Release specifications, which are a set of standards for M2M communications enabling large-scale implementation of IoT services. Various live demonstrations were held at last week's showcase event, each focusing on the real-world capabilities of the oneM2M specifications.
"The M2M market is undergoing rapid development and growth and as such requires a set of specifications that are going to work at the service layer to stitch M2M protocols and solutions together as one," said Fran O'Brien, Steering Committee Chair for oneM2M. "Our first Candidate Release specifications are aimed at enabling such a solution and provide a common means for communications service providers to support applications and services."
Email Newsletters
Sign up to receive TelecomTV's top news and videos, plus exclusive subscriber-only content direct to your inbox.