M2M is soaring: the only mobile revenue stream that is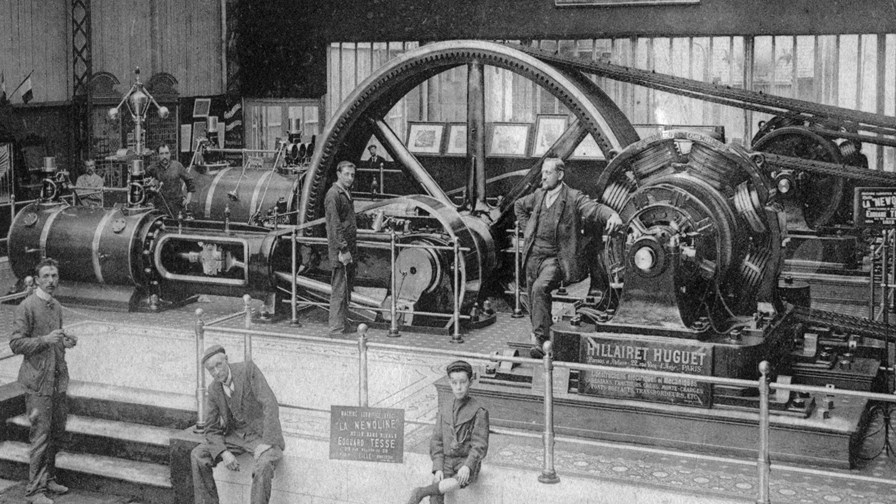 One of the not very watertight differences between M2M and IoT is that M2M is your trad, vertical industry-style machine-to-machine using cellular technology and SIMs, while IoT (internet of things, of course) is slightly more out there. It may use WiFi or a variant, it may use specialised radio technology (or both); it will eventually have a per unit cost measured in pennies rather than pounds and it will involve tens of billions of units. M2M is very happy to win a few billion units today with relatively expensive technology and services. This is a crude differentiator and there is lots of overlap, but generally speaking those are the two markets.
One of the world's major exponents of M2M (the cellular sort), Vodafone, has just released its annual M2M Adoption Barometer which measures the adoption curve. If M2M were a duffer, it would right about now be hitting the downward side of the Gartner hype curve, but it isn't.
It's very much on the up. The baromenter reports that M2M adoption has increased by more than 80 per cent globally in the last year. It goes on to predict that more than half of companies in the US will implement M2M by 2016.
According to Vodafone's head of Machine-to-Machine for the Americas, Andrew Morawski, "We are continuing to see M2M adoption rise as organizations realize its potential for driving innovation, cost savings and productivity. Increasingly M2M is moving from the back-office to customer facing applications as companies look to drive competitive advantage and commercial value from the Internet of Things."
Perhaps the most impressive gain from the report, produced by Machina Research and Circle Research, is the claim that nearly 96 per cent of the Americas' organizations implementing M2M strategies claims to have already enjoyed some sort of return on their investment, such as greater competitive advantage, customer service and productivity, if not actual dollars.
"I think what this shows is that the early phase of M2M - when the industry spent a lot of time out there talking up its benefits - is now over," says veteran M2M watcher and Machina Research analyst, Jeremy Green. "The new technology phase is over, we're now into lots of implementation, so it's going to be a very exciting time."
LTE is also expected to improve the ROI equation for many M2M solutions and enable new ones. The report finds that three sectors have emerged as front-runners in M2M with nearly 30 per cent adoption rates: automotive, consumer electronics, and energy and utilities.
Automotive is the most mature of the sectors where M2M is now seen as an enabler for additional services such as remote maintenance and infotainment. M2M adoption in energy and utilities is also growing rapidly as 'smart' home and office services such as intelligent heating and connected security gain popularity.
Vodafone's report shows that the consumer electronics sector is at the forefront of a shift from the warehouse to the living room. This uptake is being fuelled by the use of M2M in connected devices such as smart televisions and games consoles, where WiFi is sometimes more prevalent than cellular, but in the US in particular cellular is involved in connecting home automation and security applications.
The research shows that nearly three quarters of consumer electronics companies will have adopted some form of M2M by 2016, whether for new products, logistics or production.
Next out of the blocks are expected to be healthcare and life sciences companies, 57 per cent of which are projected to have adopted M2M technologies by 2016.
According to principal analyst at Machina Research, Matt Hatton, "The most interesting finding from my perspective is the range of different reasons companies are giving for deploying M2M. Historically, M2M technologies have tended to be bolted on to add an additional cool product feature or to monitor some kind of internal process. We now see M2M is becoming fundamental to how organizations do business."
Email Newsletters
Sign up to receive TelecomTV's top news and videos, plus exclusive subscriber-only content direct to your inbox.