IoT to help turn the Silk Road into a modern day transport corridor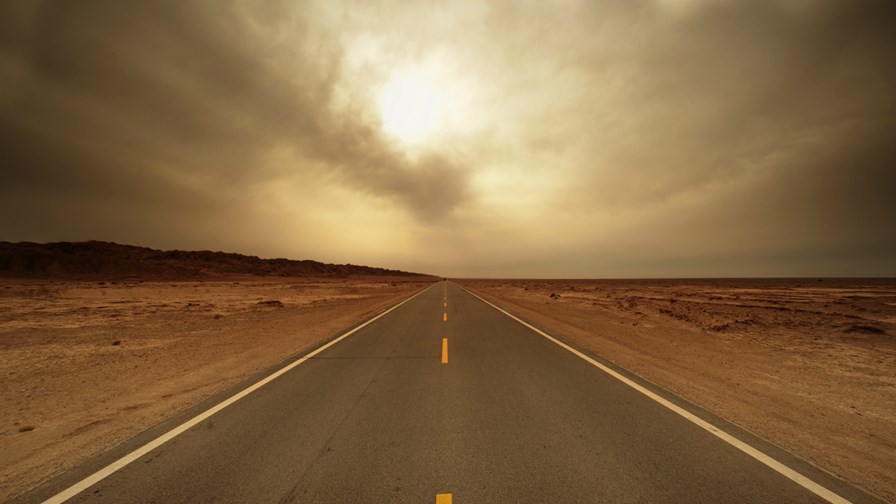 Actility scores a significant contract for LoRa in China
Wins IoT network build at the start-point of President Xi's 'New Silk Road' initiative
Claims it as a first step in a global cargo tracking and monitoring solution
Actility, the company behind IoT network technology, LoRa, says it's signed "a landmark" agreement to launch an IoT network on the 'New Silk Road', part of Chinese President Xi's huge infrastructure project, designed to build up maritime and overland routes from China through central Asia and into Western Europe. The 'old' Silk Road was the original trade route established in the time of the Roman Empire to traffic exotica (spices, silks etc) to Europe and beyond.
Now we have China's 'Belt and Road Action Plan' released in 2015, which aims to improve trade relationships in the region primarily through $100 billion of infrastructure investments.
The IoT network is to be first used for environmental monitoring, but the Chinese have grander plans for IoT generally. Accenture has run through the numbers and reckons the IoT could add US $196 billion to the cumulative GDP in China's manufacturing industries alone over the next 15 years.
This particular IoT network is to be launched onto the New Silk Road and is a joint investment between the Xi'an Beilin District Science and Technology Bureau, Shaanxi Radio and Television Network Group and ThingPark China and its first stage will see the launch of a test network spanning 23 square kilometers in the District, Xi'an, the historic starting point of the Silk Road. ThingPark China, together with Shaanxi Radio and Television Network Group, will deploy a the low-power IoT system covering the whole Beilin district and will include an environmental monitoring data platform. It's hoped the IoT network will also encourage investment in the region and provide a compelling case for high tech enterprises to open-up in the city.
"We're excited to launch such a pivotal project, which is set to bring unprecedented socio-economic benefits to Xi'an, and fuel the advancement of the Belt and Road initiative," commented ThinkPark China CEO, Bing Liu. "IoT will play an integral role in building the Silk Road into a modern day transport corridor, as digital transformation is a vital part of modern infrastructure projects, and the huge economic and social benefits brought about by the Internet of Things will soon be felt on both a regional and a global scale."
"China is a vital market for IoT, and with the launch of this network we're looking forward to driving even more innovation and efficiency, and transforming more cities, workplaces and lives," added.
For Actility CEO. Mike Mulica, the network in Xi'an is a first step towards a LoRa global-scale cargo tracking and monitoring solution. He hopes the New Silk road can be a standard-bearer for the coming, partly ioT enabled, revolution in worldwide trade.
Email Newsletters
Sign up to receive TelecomTV's top news and videos, plus exclusive subscriber-only content direct to your inbox.