IoT growth kicks off as Google announces its Android Things OS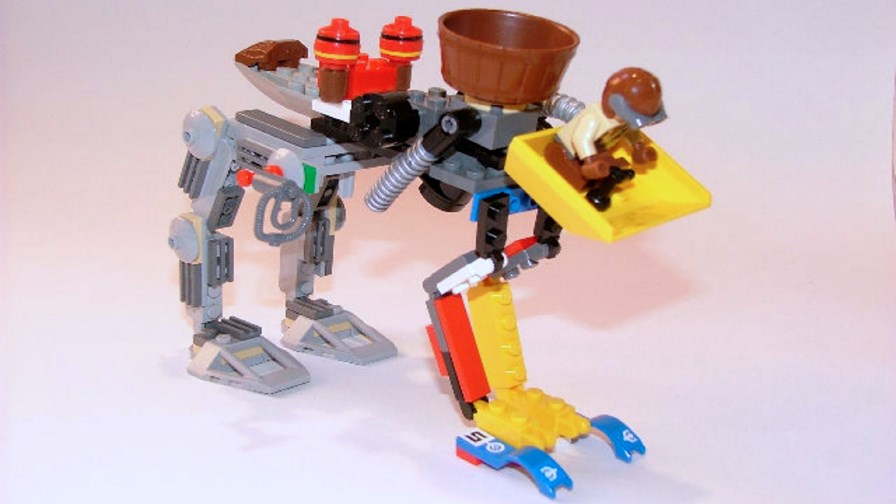 IoT to enter a revenue growth phase
Google announces its Android Things OS
Qualcomm pledges support
This week IoT consultancy, Berg Insight, fired the starting gun for the 'substantive' Internet of Things. After years of platform and component announcements, projections, network trials and all the rest of it we are apparently now starting to see IoT monetisation kick in for mobile operators. Hopefully, the hockey stick growth curve starts about … now.
Berg says mobile operator revenues from IoT reached € 11 billion in 2016 and some of the leading global telecom groups have reported IoT revenues on a regular basis it points out. In Q3-2016, Vodafone and Verizon generated around € 200 million each in direct sales from IoT connectivity, solutions and applications. Next year, Berg predicts that a handful of operator groups will generate more than € 1 billion each from the Internet of Things.
"Until recently, the principal financial metrics for IoT has been projected, not actual, revenues. Now the market has entered a new phase in which hard business facts take precedent over lofty projections", according to Tobias Ryberg, senior analyst at Berg Insight and author of the report. "Wireless connectivity is now near ubiquitous and there will be half a billion cellular IoT connections in 2017, but revenues are still relatively small". It estimates that the global monthly ARPU for cellular IoT devices was € 1.40 in 2016, with wide variance between regions - from less than € 0.30 in some emerging economies to over € 3.00 in less competitive developed markets.
The real trick now, says Berg, will be to move up the value chain from simple connectivity to working with the auto industry to provide connected car services, to provide IoT management platforms, or to work with B2B partners to offer packaged products to enterprise customers.
OK Google, do you have designs on the IoT market?
Meanwhile, other IoT news should ram home the obvious point that mobile operators will not have any part of the IoT market to themselves. Google has just announced that it's still gunning to make Android the OS of choice in IoT, with a new framework called Android Things.
Yes, of course it's mostly for the home, but if successful in that sphere there is no reason why Android Things won't drag IoT start-ups and their developers into the enterprise sphere as well.
Android Things is designed to run products like connected speakers, security cameras, and routers and it ropes in lots of Google tools and facilities that are already well-supported by developers - in particular the Android SDK which along with the Apple equivalent is probably the most used app development tool in the world.
The new OS, which is reportedly an update to the 'Brillo' OS Google announced some time back is supposed to make developing a product much easier and Google expects that experienced Android developers will be able to switch easily across to it.
Much will depend on how much support Google gets from other parties. So far it has Qualcomm, which says that it intends to collaborate using its Snapdragon processors - a collaboration that goes right back to Android's earliest days when some of the first demo systems ran on Snapdragon.
Qualcomm has no doubt that Android OS will find a home in both consumer and industrial applications and points out that IoT devices can be complex, "usually requiring developers to bring together multiple connectivity technologies, sensors, data processing and storage, advanced multimedia and user interfaces, security, cloud integration, device management, as well as over-the-air upgrades and services. Development can be particularly challenging in fragmented OS ecosystems lacking the consistent environment, software tools and support required to create world-class applications."
In other words, the connectivity piece is just a small part of the whole - the device software and the back-end is where most of the complexity is hiding in clear sight.
So we should expect Android devices to leave the home and end up attached to cellular IoT connections, not just WiFi.
Email Newsletters
Stay up to date with the latest industry developments: sign up to receive TelecomTV's top news and videos plus exclusive subscriber-only content direct to your inbox – including our daily news briefing and weekly wrap.