Intel gets itself IoT-ready with Itseez buy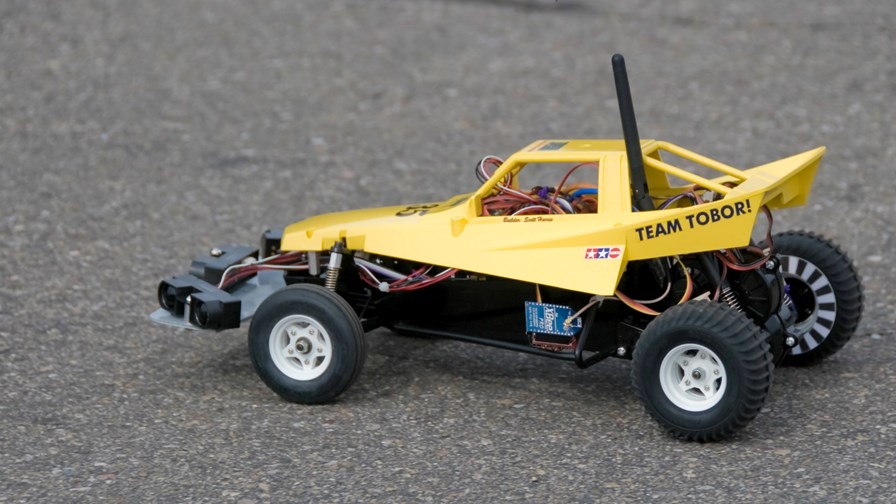 Intel buys computer vision specialist Itseez
Represents another step into the autonomous car and allied IoT markets
Intel anticipates the next 'autonomous' era in IoT
Intel has bought a Russian company called Itseez which specialises in so-called computer vision - this is the technology that will enable one autonomous car to 'see' another car (or any other object in its path) and Itseez has developed the software and algorithms which can form the intelligent basis for the embedded systems required.
Not just cars, of course. Computer vision can be applied to all sorts of IoT-style applications including medical imaging, security systems, industrial process monitoring and much more. It's a potentially vast technological underpinning for the broad M2M/IoT market - the ultimate sensor technology, if you like - and therefore a worthy target for Intel as it refocuses away from the shrinking PC chip market (having failed, so far, to make much impact on the mobile market).
The autonomous car area is seen as the low-hanging fruit for computer vision. Intel points out that Americans spend some 75 billion hours a year driving and potential annual productivity gains from connected car technology has been $507 billion. Computer vision is only one part of the tech requirement however and Intel says it's adding things like over-the-air software management to its automotive portfolio.
It says the Itseez acquisition furthers Intel's efforts to win in IoT market segments like automotive and video, and it will become a key ingredient for Intel's Internet of Things Group (IOTG) roadmap which has been tasked to track the IoT market through what Intel describes as "three distinct phases".
The first phase "is to make everyday objects smart – this is well underway with everything from smart toothbrushes to smart car seats now available. The second is to connect the unconnected, with new devices connecting to the cloud and enabling new revenue, services and savings. New devices like cars and watches are being designed with connectivity and intelligence built into the device. The third is just emerging when devices will require constant connectivity and will need the intelligence to make real-time decisions based on their surroundings. This is the "autonomous era," and machine learning and computer vision will become critical for all kinds of machines – cars among them."
The terms of the transaction are undisclosed.
Email Newsletters
Stay up to date with the latest industry developments: sign up to receive TelecomTV's top news and videos plus exclusive subscriber-only content direct to your inbox – including our daily news briefing and weekly wrap.