Google sneaks home IoT hub disguised as WiFi router under the noses of sleeping telcos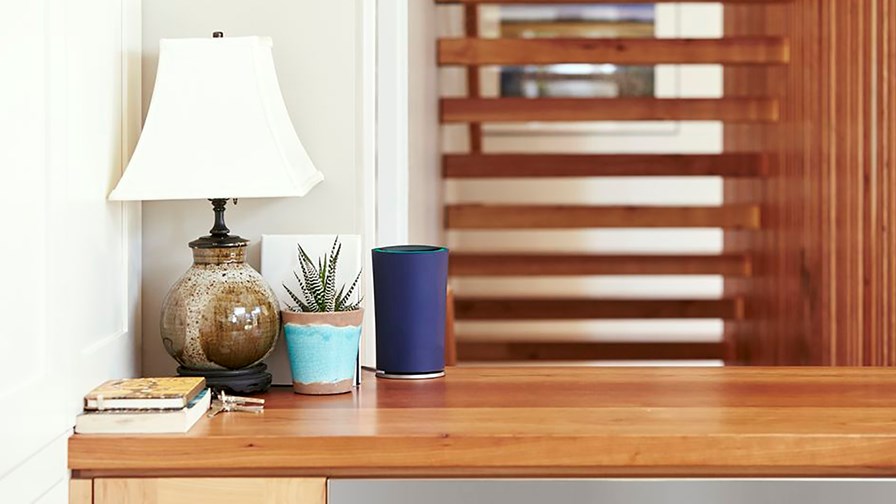 Google OnHub supports IEEE 802.15.4 standards
Future hub for Thread, ZigBee and Bluetooth 4.0
Full control via Smartphone app, and automatic software updates
Telcos face a repeat of the app and messaging fiascos
Last night Google surprised the tech media with the announcement of its new WiFi router, developed in partnership with manufacturer TP-Link. Hundreds of stories were rapidly posted, all following Google's official line of highlighting its (admittedly stunning) design and ease of operation.
But there is more to this move than first meets the eye. Because as well as being, on paper at least, a highly competent WiFi router that commands a hefty $199 price tag in North America (where it will first be released, with other countries hopefully following in due course), it also performs a second function – it's a home IoT gateway.
The Google OnHub supports IEEE 802.11b/g/n at 2.4GHz and 802.11a/n/ac at 5GHz, and has some nifty congestion sensing radio and antenna technology to optimise the use of its 12 internal WiFi antennas. That alone would be worthy of the price tag. But it also supports Bluetooth 4.0, IEEE 802.15.4 (as used by ZigBee and Google Thread) and Android Weave. These technologies are central to home IoT deployments.
So do we have a new answer to the question: "how will home IoT appliances and services be managed"? Yes we do – OnHub (the clue is in its name) is going to be a leading contender for that role. It even comes with a healthy 4GB of flash memory and a dual-core 1.4GHz processor, so it has plenty of processing power and capacity for future software enhancements. And of course, it is fully controlled from a companion app on Android and iOS devices.
Already too late for telcos?
The sad fact is that once again it has taken the so-called OTT companies to show telcos the way. Why hasn't a major telco or ISP come up with this idea? Only last week we had Vodafone UK championing its Vodafone Connect WiFi router as the key feature of its new fixed broadband roll-out, with its beamforming and boost capabilities – yes, it is perhaps the best specified router available from a telco today, but it "only" supports 11ac at 5GHz and 11n at 2.4GHz, there's no thought put into IoT whatsoever.
So here we go again; whilst telcos ponder and debate the best strategy for "owning and monetising IoT", one of the Internet giants comes along and claims the space. Actually, assuming a debate amongst telcos was taking place is probably too generous, more likely they were dozing off again. You think missing out on the smartphone apps business was bad? Or perhaps missing out on post-SMS messaging was a calamity? This is going to be nothing compared to missing out on home IoT. Yes of course it is far too early to say Google has already won, but as of today it has stolen a march on the telcos and its direct competitors (we're looking at you Apple), and catching up could prove difficult.
In fact, we're going to call this now – telcos will never "own" the smart home. They will not be central to the emerging home IoT ecosystem, and will yet again be forced to play the role of connectivity provider. Devices are going to be created by a multitude of companies, and they'll eventually be powered by one or two dedicated operating systems – of which Google's Brillo will be one – and communicate via a couple of dedicated protocols – Google's Thread amongst them, and also ZigBee and Bluetooth 4.0, and don't forget the promise of Google Weave to tie this all together.
Gartner's latest Hype Cycle report for Emerging Technologies, published earlier this week, put IoT at the top of the hype curve, in the "peak of inflated expectations" category, with IoT platforms not far behind. It believes IoT will reach the "Plateau of Productivity" in 5 to 10 years. Emotive phrases to one side, this looks a little pessimistic. But even waiting 5 years for IoT to really take off is too long for telcos to sit on the sidelines. Google is way past the discussion phase and is already finessing its strategy for home IoT services and appliances. Telcos need to wake up.
Email Newsletters
Sign up to receive TelecomTV's top news and videos, plus exclusive subscriber-only content direct to your inbox.