DoCoMo, Asian operators talk IoT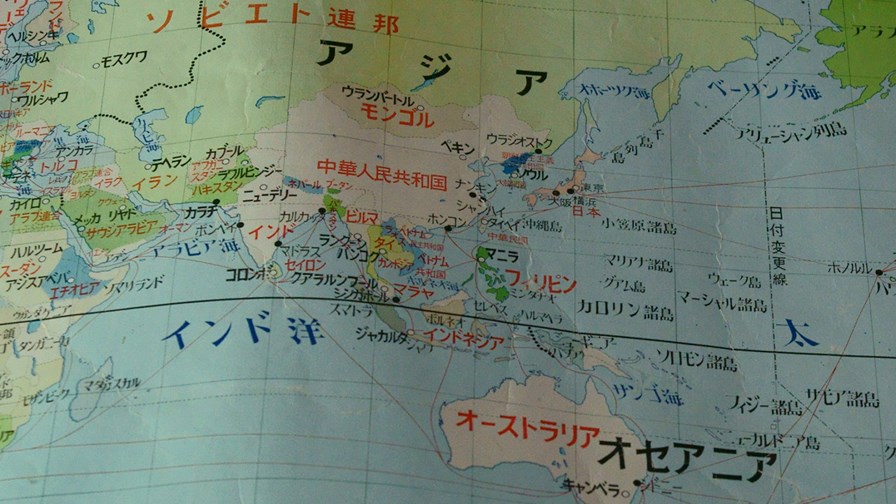 Japanese telco makes a play for international IoT space
Brings Asian peers together to share knowledge
Plans regular meetings, including discussions with corporates
Creating inter- and intra-regional IoT service offerings is all about collaboration and NTT DoCoMo has become the latest telecoms operator to further that cause.
The Japanese telco on Thursday announced the launch of its Asia IoT Program (AIP), a scheme designed to develop the IoT ecosystem across Asia. DoCoMo is heading up a group of operators from 16 different countries, which met for the first time last week to share information on the state of play of IoT in their own markets and discuss technical and business development issues.
It is a savvy move on DoCoMo's part, since the programme will not only further IoT development in the region, it will also help the operator position itself as the go-to partner for IoT outside of Japan as well as in its home market.
The group includes representatives from many major economies, including India and Australia, but China is not on the list (below). The AIP will hold biannual meetings to share knowledge and hold joint sessions with corporate customers.
DoCoMo is making a big play to support the international IoT needs of its primarily Japan-based corporate customers. The AIP forms part of the Globiot IoT initiative, launched by DoCoMo earlier this year, that is designed to help provide international connectivity solutions and operational support to corporate customers.
Last week it launched a connected fridge service in the US alongside LA-based myDevices, under the Globiot umbrella, and said it is on the look out for more partnerships stateside.
Original press release:
DOCOMO launches 'DOCOMO Asia IoT Program' to further expand IoT market in the region
TOKYO, JAPAN, November 1, 2018 --- NTT DOCOMO, INC. announced today that on October 25 it launched the "DOCOMO Asia IoT Program" (AIP), aiming to foster collaboration among IoT providers and expand the IoT market across the Asia region. Mobile operators from 15 countries in the region have expressed their intention to participate in the program.
Forming part of DOCOMO's global IoT solution "GlobiotTM ", the program aims to strengthen the company's IoT offering within the Asian region. It will enhance connectivity, operational support and consultation on certification and regulation, all of which rely on close collaboration with local mobile operators in the region.
By participating in this program, mobile operators in the Asian region will be able to acquire timely information on the Japanese and Asian markets and work closely with DOCOMO to further meet the needs of corporate customers.
Multiple mobile operators from each Asian country are participating in the new program. Corporate customers are likely to benefit, as the program will allow them to acquire local information and mobile connectivity relatively quickly, and will also give them the opportunity to compare the offerings of multiple mobile operators.
At the program's kick-off meeting, participating mobile operators shared the status of their respective local IoT markets and highlighted the opportunities and challenges faced in the technical and business development of IoT services in the Asian region. Information was also exchanged between the mobile operators and a guest corporate customer.
In January this year, DOCOMO launched its 5G Open Partner Program to promote collaboration in the 5G field. The global IoT market continues to expand, and this expansion is likely to accelerate in the coming 5G era. Going forward, DOCOMO is dedicated to broadening its partnerships across the Asia region in order to support its corporate customers' own IoT business expansion.
1 Kick-off Meeting October 25 to 26, 2018, Tokyo
2 Goals of Program
Biannual regular meetings to discuss potential and common challenges of the IoT market in the Asia region
Sharing of latest regional market trends and local IoT-related information (e.g. regulation, certification processes) to foster global expansion and explore potential business opportunities
Sharing of latest technology trends (e.g. IoT, 5G)
Joint sessions with corporate customers
3 List of Countries and Regions of Mobile Operators Participating in the Program Australia, Bangladesh, Cambodia, Hong Kong, India, Indonesia, South Korea, Malaysia, Nepal, Philippines, Singapore, Sri Lanka, Taiwan, Thailand, Vietnam
This content extract was originally sourced from an external website (
NTT Docomo Media Center
) and is the copyright of the external website owner. TelecomTV is not responsible for the content of external websites.
Legal Notices
Email Newsletters
Sign up to receive TelecomTV's top news and videos, plus exclusive subscriber-only content direct to your inbox.