Consumers plan to cut spending on tech - IoT not projected to pick up the slack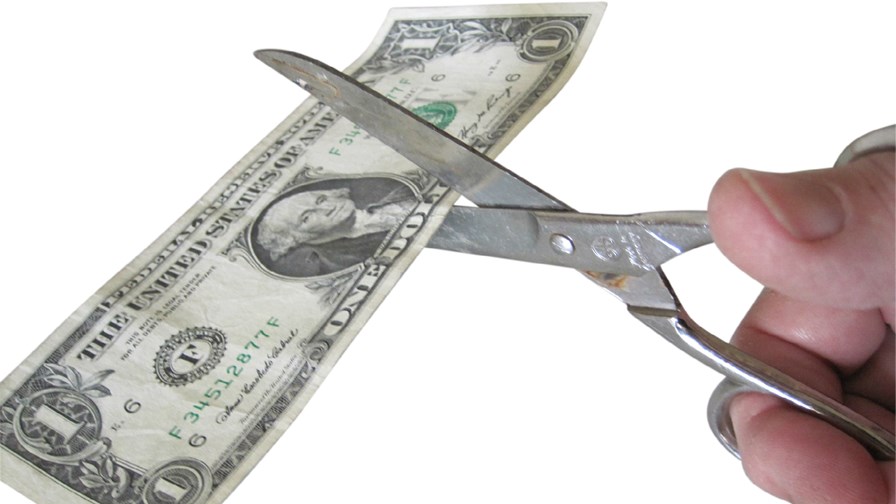 As the consumer products side of the industry tries to get itself (and potential customers) excited about gadgets at the huge US CES exhibition in Las Vegas, it's becoming clearer that there may be a slight problem.
Despite the hype (perhaps because of the hype) the research shows that consumers, not just in the US but around the world, aren't in gadget spending mode. That's being seen as bad news for an industry searching for the next big thing and thinking it's somehow found it in IoT.
According to Accenture, which has completed a major consumer opinion survey and produced a report - Igniting Growth in Consumer Technology (28,000 interviews, 28 countries) - technology consumers simply aren't in gadgety mood and when questioned offer two reasons.
First, they are happy with their tech pretty much as it is and aren't yearning to buy newer/better smartphones, PCs or tablets. Connected watches and wearables might have looked like being the next big thing a year or so ago, but while there was an initial flurry of buying (Apple Watch, remember?) that has now faded away and only about 13 per cent of consumers think they might be in the market for one of those. It's the same story with fitness gadgets and surveillance cameras. Nerdy IoT stuff like thermostats and personal drones stimulates even less interest and tends to languish down in single digit 'buying intent' territory.
Source: Accenture
So they're not upgrading as quickly the 'things' - PCs, tablets, smartphones - that they have already and they're in no rush to go out and buy the 'things' they don't have yet but which the marketeers are intent on convincing them they should. Why?
It could be that there is still a perception that many (perhaps most) of those 'things' are in the 'connected toothbrush' realm and therefore gimmicky and simply not worth buying at just about any price. That wouldn't surprise anyone.
But in fact one big reason (at #2) as stated to the Accenture researchers (and one which doesn't surprise TelecomTV at all) is 'security and privacy'.
Put simply, consumers are worried about exposing their personal information and personal behaviour to organisations primed to chase them from site to site trying to flog whatever dead horse their dynamic profile indicates they might be in the market for.
That happens already, but just think how much more rapacious the activity will become when your entire house and estate of personal gadgets is primed to report your behaviour back to Samsung (say).
Or as Accenture puts it much less emotively: "Price, security and ease of use remain barriers to adoption of IoT devices and services. For the majority of consumers, the lack of a compelling value proposition is reflected in concern over pricing. Security is no longer just a nagging problem, but a top barrier as consumers choose to abandon products and services over security concerns."
The future success of IoT doesn't just rely on connected homes and gadgets, of course, but they are being factored in as an important component. As Accenture (again) puts it:
"Growth in new categories will happen—and when it does, it can happen very quickly—but the industry needs to move NOW to drive [progress]".
Email Newsletters
Stay up to date with the latest industry developments: sign up to receive TelecomTV's top news and videos plus exclusive subscriber-only content direct to your inbox – including our daily news briefing and weekly wrap.