BT gets into the secure delivery business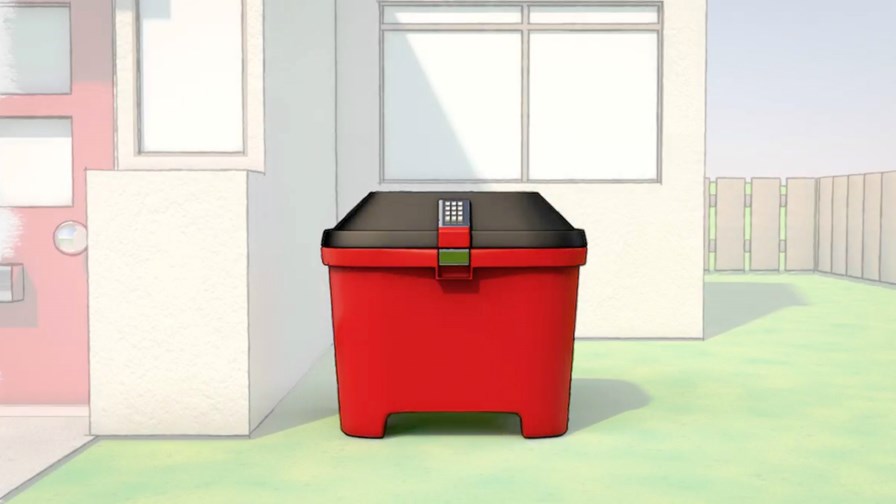 BT buys delivery locker business
Using it to distribute kit to engineers - saves long trips back to the depot
Aiming at a few thousand boxes distributed across the country
There's far too much straight-line thinking of the sort which fastens on 'delivery drones' or something equally futuristic as the inevitable answer to the perennial "where can we leave your parcel if you're not in?" question. Sideways thinking can do a better job as we pointed out recently (see - Solving the e-commerce delivery conundrum)
And to that end and not to be outdone, BT is rolling out what it calls an 'innovative supply chain solution'. Yuck. It's actually a simple drop box with an IoT twist.
Like DT's PaketButler it can tackle the delivery conundrum but with industrial use-cases in mind - at this stage, anyway, although its pictures seem to indicate that it might be useful for suburbanites.
Called Pelipod, BT's 'supply chain solution' is a sturdy, outdoors box which can be bolted to something immovable (like a building or a wall). Some clever electronics allow deliveries to be made to the box which will open when a code is assigned to the deliverer and, once the stuff is inside, a code will release the contents to the authorised person.
BT is rolling out a large network of Pelipods for its own use, following the acquisition of Pelipod Limited by its Wholesale and Ventures division, formed earlier this year.
The idea is that it can help with logistics for BT's field operations. Equipment required for installations can be pushed out to the boxes in an organised manner and the engineers need only travel to the appropriate box to kit themselves out with the right gear to perform the required install.
BT says it's begun a nationwide deployment of smart, secure delivery lockers inside and within the grounds of BT's strategic sites
Pelipod itself was created in 2013 by entrepreneur Karl Wills, and is an internet-connected, centrally monitored system which provides proof-of-delivery and collection. It can be used by both consumers and businesses to save time, money and worry when receiving or sending goods.
Following successful trials by BT engineers, the business is planning to deploy a few thousand Pelipods across the country over time and units will be positioned in and around 500 of BT's sites nationwide.
Each Pelipod automatically notifies an engineer via SMS or email when their delivery or collection has taken place, as well as taking a photograph of the inside of the locker. By providing a clear audit trail of every delivery and collection, the solution also gives BT clear visibility of its inventory of stock, allowing it to deploy equipment and spare parts when and where it's needed most.
Email Newsletters
Stay up to date with the latest industry developments: sign up to receive TelecomTV's top news and videos plus exclusive subscriber-only content direct to your inbox – including our daily news briefing and weekly wrap.