Smart speakers are booming in Las Vegas: any room for Telcos?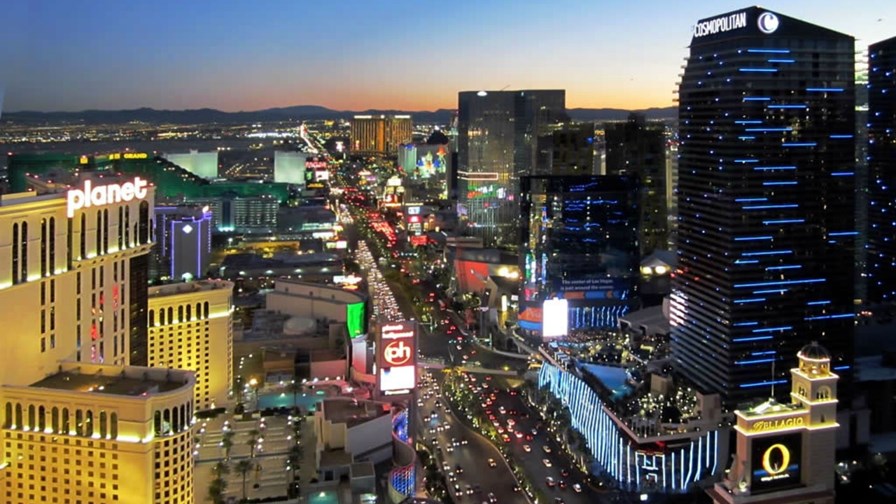 Despite privacy worries smart speakers are turning into a major force
Many believe they will be key to the smart home
But will they be a big money spinner?
Despite apparent consumer worries over privacy (as in, "is this gadget recording all of our conversations?") digital voice assistant systems riding on smart speakers appear to be taking the world by storm. Random consumers venting privacy fears,which are then baked into newspaper stories and TV programmes, do not seem to have dented public enthusiasm: according to Accenture, while a full four in ten consumers have privacy and security concerns the things are still flying off the virtual shelves.
In a recently released report, Reshape to Relevance Accenture maintains smart speakers are now positioned within speaking distance of half of all online consumers. And it's not a case of 'bought today, gathering dust tomorrow'. US owners express a 98 per cent satisfaction rate over their purchases and, as a result, the speaker business is booming with the category being one of the most quickly adopted technologies in US history.
In fact Accenture thinks the digital voice assistant is set to start dominating the consumer online experience in the home. It maintains that 93 per cent of all consumers (globally) expect that they will be making all sorts of digital home purchases - smart TV's, computers, connected fridges and so on - according to those products' ability to interface easily and efficiently with their smart speaker systems.
In other words it's now the smart speakers and the systems behind them that look likely to occupy the high ground in the battle for control of the smart home - stand aside Wi-Fi hub and move over smartphone.
This sort of full frontal smart speaker enthusiasm is on display this week at the annual CES consumer-oriented gadget hype-fest in Las Vegas. Here vendors are pulling out all the stops and adding a bit of razzmatazz into the bargain. There's even some product differentiation going on.
The big battle of course, is between Google and Amazon with their respective Assistant and Alexa devices. Google has pulled off a bit of a blinder in terms of numbers. It claims it's on track to hit 1 billion devices out in the global marketplace. Amazon on the other hand claims 100 million - one tenth of that number.
Google has, and will continue, to go for broke with the numbers game. The strategy is clear. It's not making money (or not much) from the speakers themselves, the idea of course is to get as many on the ground as possible, and to use whatever distribution methods come to hand. Interestingly Google appears to be jointly marketing at least one Home Mini offer in the UK - how does one Home Mini for £49, two Home Minis for £59 sound? The direction of travel here is to end up with at least one smart speaker in every room.
The second tier on the digital assistant scene involves planting virtual assistants in all sorts of disparate products (imagine the fun when they all start contradicting each other). That's not going to happen of course, if only because some vendors are integrating both Google's and Amazon's digital assistants into single products - two brains being better than one.
Despite all this excitement though, the fact remains that killer services (from a revenue point of view) have yet to emerge on any of the digital assistant platforms. I personally don't find this difficult to believe because smart speakers are all ease and simplicity. When it gets to tangling with more complex things than 'What's the weather like?' these profoundly linear communications channels won't cope - not for me anyway.
Have you ever tried to buy a chocolate bar or a snack through the tiny glass window petrol (gas) stations limit communications to after hours when there's only one guy on duty? Try asking him to list out all the snacks available and see how far you get.
So what are the implications for telcos here?
For one thing the smart speaker concept is sedentary - users get in range of it, rather than it stay in range with them (like a smartphone). So it's not a harbinger for yet more of the device mobility telcos currently rely on to add use cases to their wireless services. On the contrary, it rather supports the Wi-Fi and fixed (or fixed wireless) broadband model for the smart home.
It does, however, have big implications for those telcos looking to the smart home as a source of extra revenues and as an avenue of engagement with consumers.
If users want their smart home to be directed by voice command, that probably means telcos getting into bed with Amazon and/or Google.
Accenture release below
January 08, 2019
Smart Speaker Usage Booming Worldwide, Accenture Study Finds
Relevance and trust are key factors for continued adoption of digital voice assistants
NEW YORK; Jan. 8, 2019 – Half of online consumers globally now use digital voice assistants, with emerging markets leading the way in adoption. Standalone voice assistants — or smart speakers — are one of the fastest-adopted technologies in U.S. history and have a 98 percent satisfaction rate among U.S. consumers, according to a new research report from Accenture (NYSE: ACN) based on a global survey of 22,500 consumers across 21 countries.
"Adoption and satisfaction with smart speaker technology is booming," said Robin Murdoch, co-author of the report and managing director of Accenture's global Software and Platforms industry practice. "Convenience and accessible price points are helping drive increased use but maintaining this loyalty will require companies to stay relevant with consumer needs while creating and constantly renewing trust."
![](https://newsroom.accenture.com//content/1101/images/DSC 2019.jpg)
The report, "Reshape to Relevance," notes that smart speakers are disrupting the consumer technology and service ecosystems. Ninety-three percent of consumers globally expect their home device purchases, such as smart TVs or computers, to be based on ease of integration with their standalone smart speaker.
The relevance of smart speakers is reflected in consumers' expectations to use these devices for more-advanced tasks beyond routine activities like voice calling, playing music or eBooks, and accessing news. They see value in voice assistants managing home security (61 percent of respondents), providing connected home automation (59 percent), paying bills and providing payment alerts (55 percent) — even making restaurant reservations (53 percent) and providing access to virtual medical advice (52 percent).
However, trust is a potential impediment to greater adoption of smart speakers, with 41 percent of consumers citing privacy concerns and 40 percent citing security concerns with the technology. Forty-six percent of consumers believe they don't have control of their data with voice assistants and 58 percent are more likely to re-evaluate their trust in this service by continually checking how their information is being used.
Greg Roberts, another co-author of the report and managing director of Accenture's North America High Tech industry practice, said, "Consumers expect their smart speakers to handle complex workloads and integrate with other products. Brands that offer advanced artificial intelligence capabilities will be well positioned for success. But to attract more customers, they will have to be transparent in how they store, use and share data. Establishing an agreed trust standard with consumers is essential."
To learn more about Accenture Communications, Media and Technology, visit https://www.accenture.com/us-en/cmt.
Methodology
Accenture Research conducted an online survey of 22,500 consumers in 21 countries: Australia, Brazil, Canada, China, France, Germany, India, the Netherlands, Italy, Japan, Mexico, Poland, Portugal, Singapore, South Africa, Spain, Sweden, Switzerland, the United Arab Emirates, the United Kingdom and the United States. The sample in each country was representative of the online population. Ages of respondents ranged from 14 to over 55. The survey and related data modelling quantify consumer perceptions of digital devices, content and services, purchasing patterns, preference and trust in service providers, and the future of their connected lifestyles. The online surveys were conducted between October and November 2018.
About Accenture
Accenture is a leading global professional services company, providing a broad range of services and solutions in strategy, consulting, digital, technology and operations. Combining unmatched experience and specialized skills across more than 40 industries and all business functions — underpinned by the world's largest delivery network — Accenture works at the intersection of business and technology to help clients improve their performance and create sustainable value for their stakeholders. With 469,000 people serving clients in more than 120 countries, Accenture drives innovation to improve the way the world works and lives. Visit us at www.accenture.com.
#
Contact:
Melissa Curtis Accenture +1 617 480 8590 melissa.curtis@accenture.com
Copyright © 2019 Accenture. All rights reserved. Accenture and its logo are trademarks of Accenture.
Prev ](https://newsroom.accenture.com/news/four-finalists-in-us-and-canada-selected-for-accenture-healthtech-innovation-challenge.htm)
Next ](https://newsroom.accenture.com/news/ayasdi-named-accenture-healthtech-innovation-challenge-innovation-champion.htm)
This content extract was originally sourced from an external website (
Accenture Newsroom
) and is the copyright of the external website owner. TelecomTV is not responsible for the content of external websites.
Legal Notices
Email Newsletters
Stay up to date with the latest industry developments: sign up to receive TelecomTV's top news and videos plus exclusive subscriber-only content direct to your inbox – including our daily news briefing and weekly wrap.